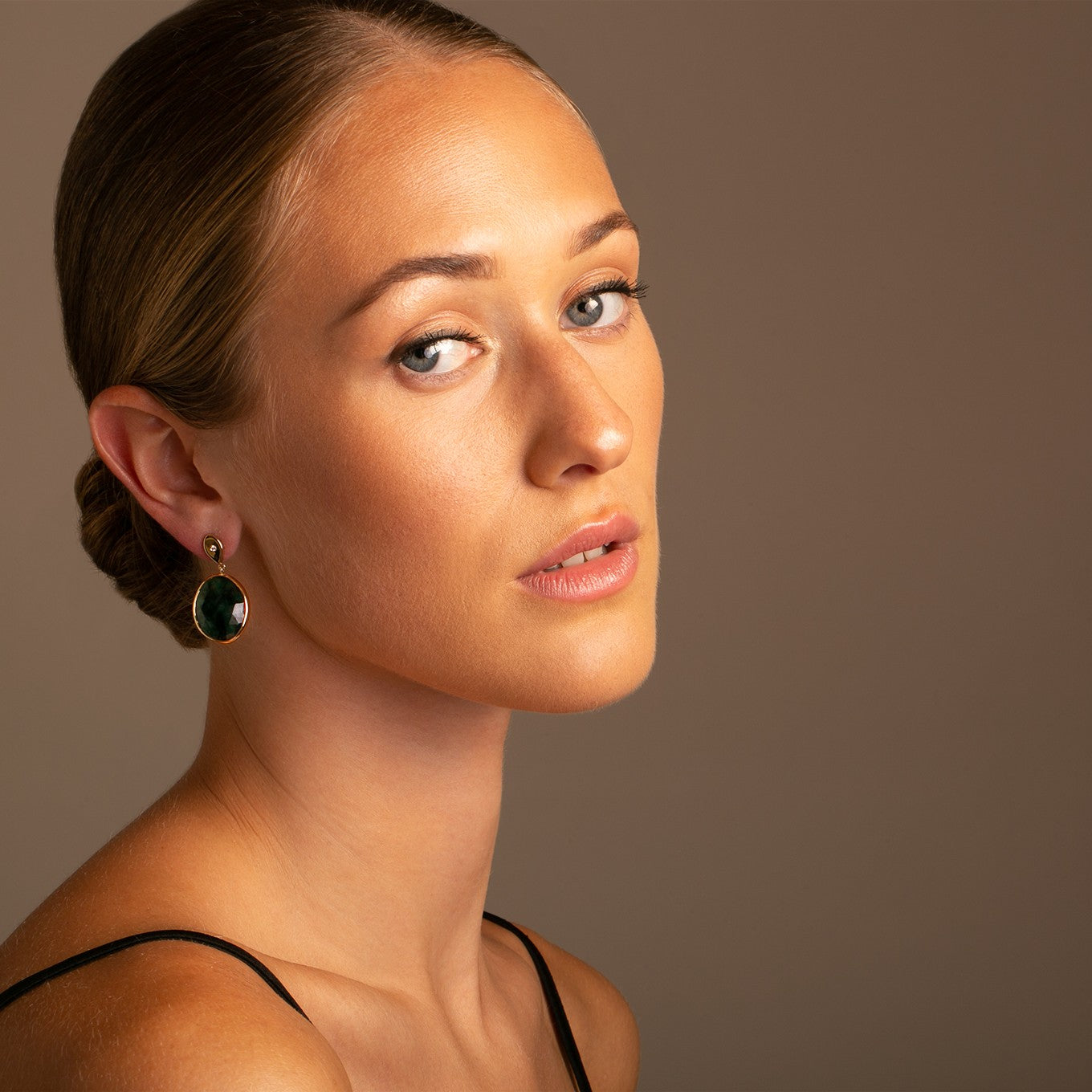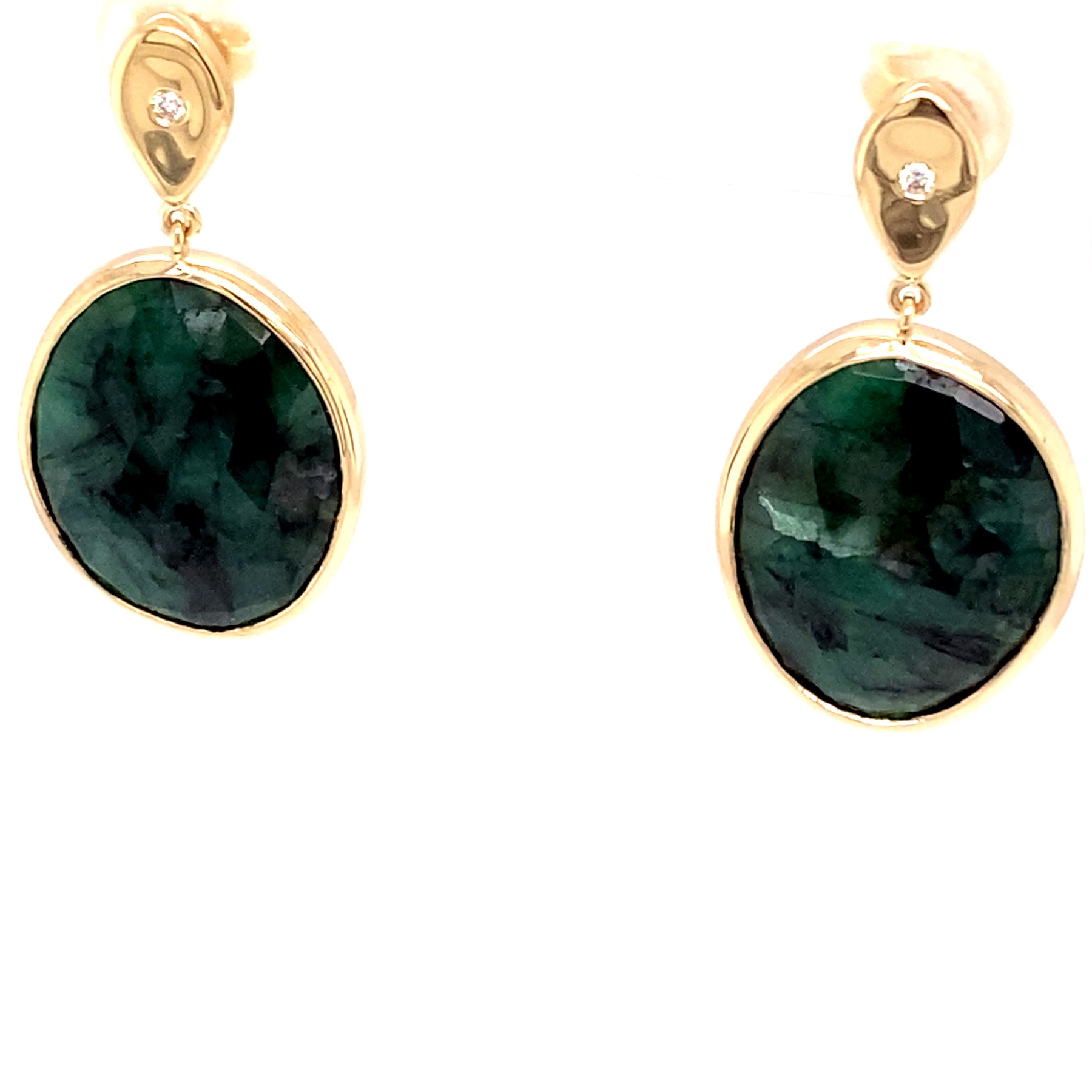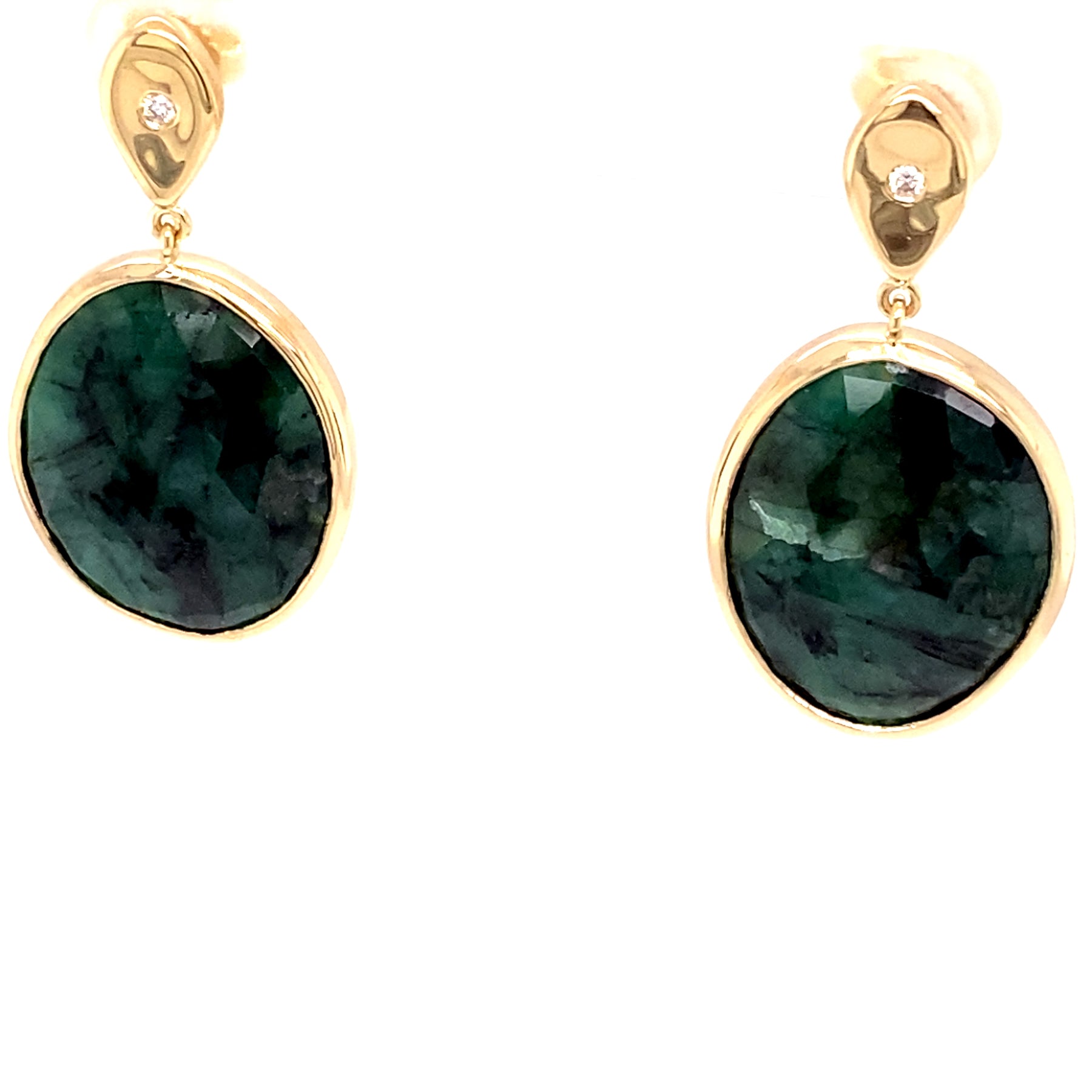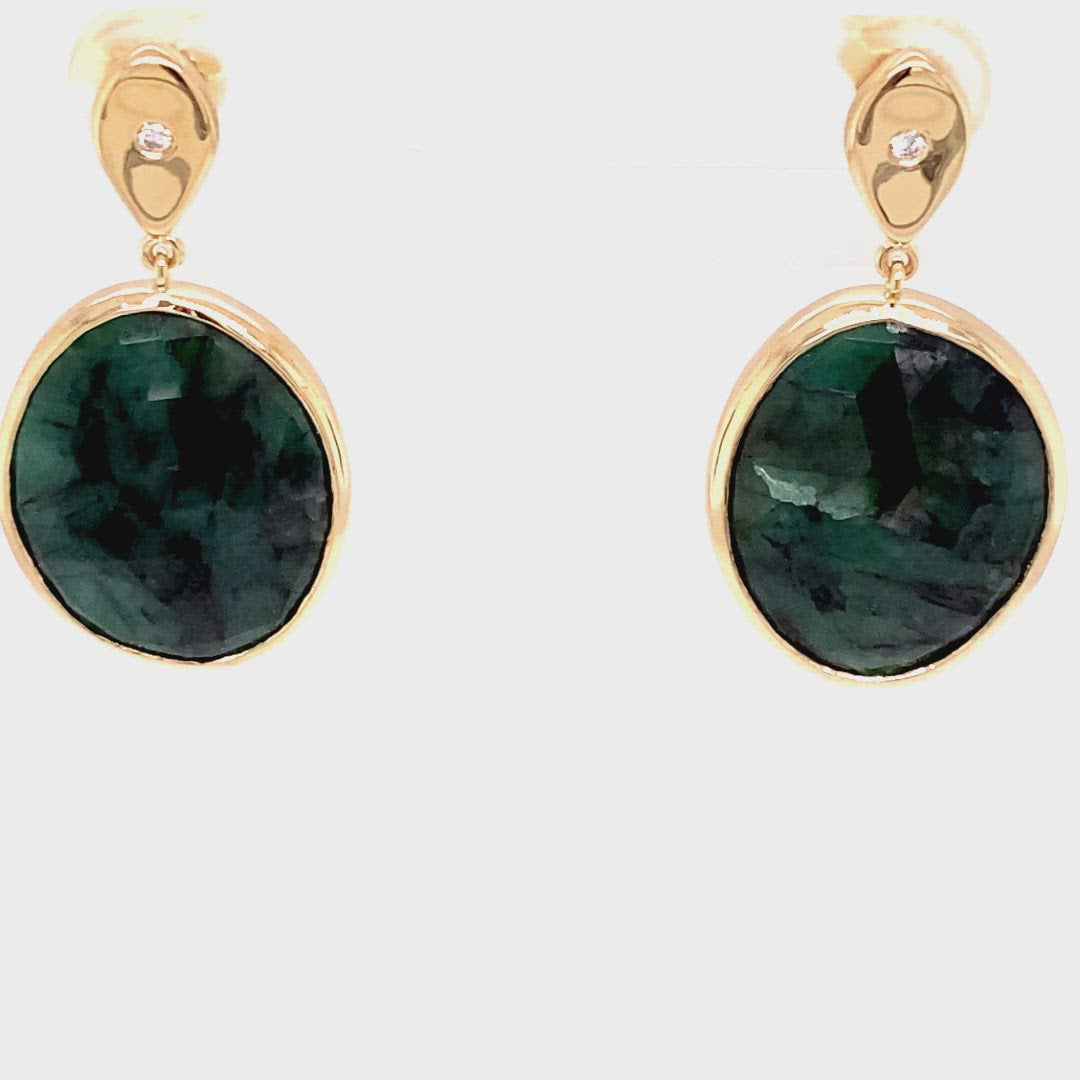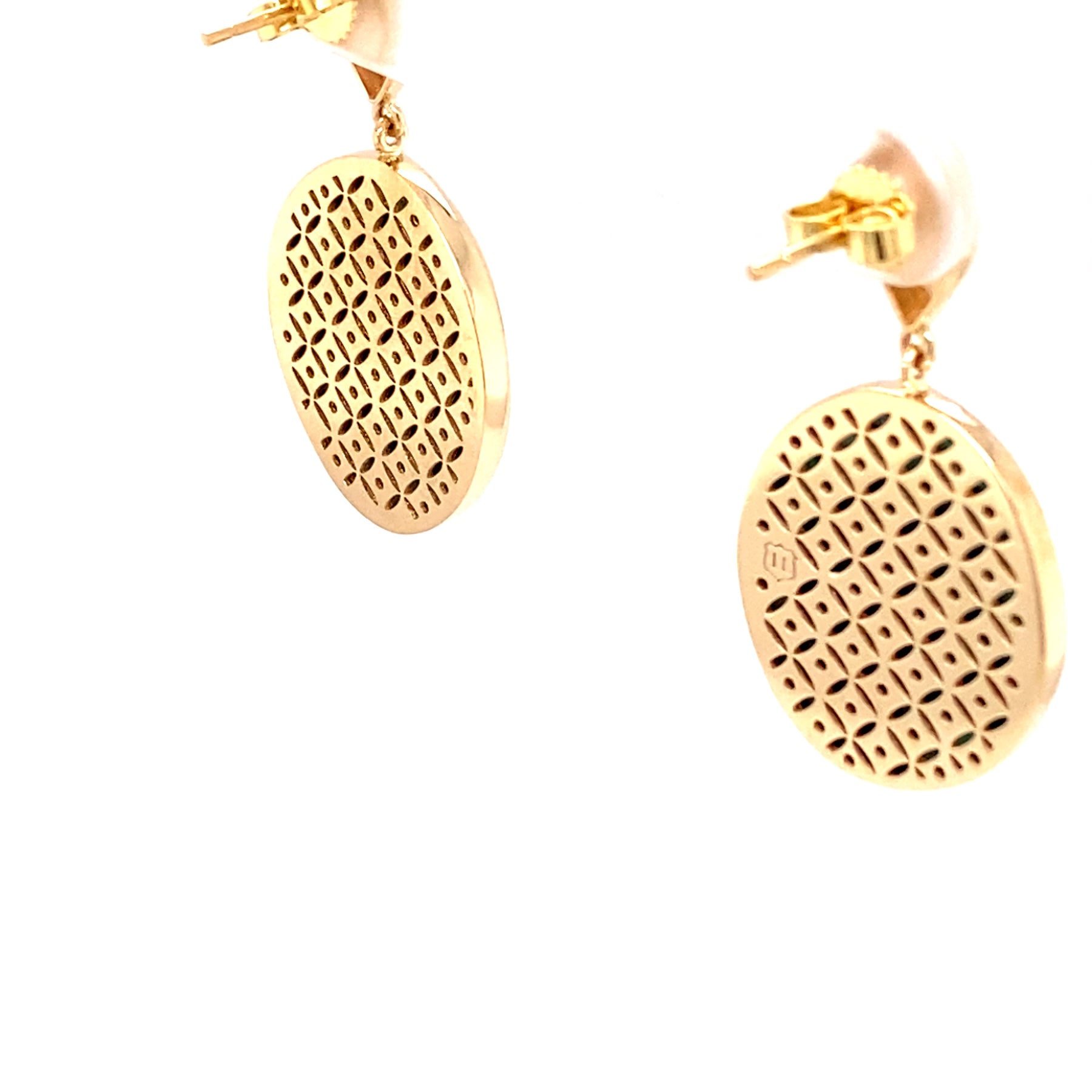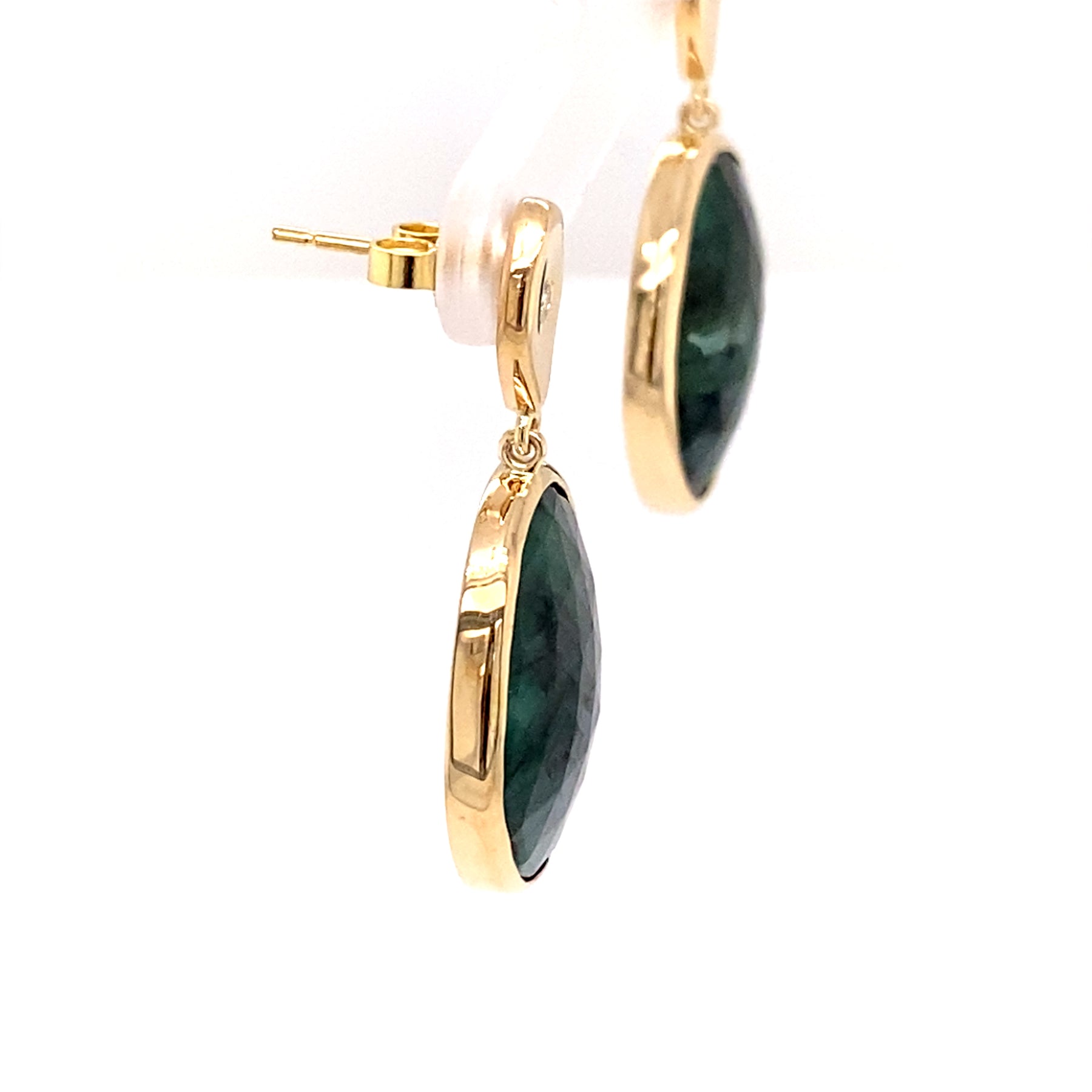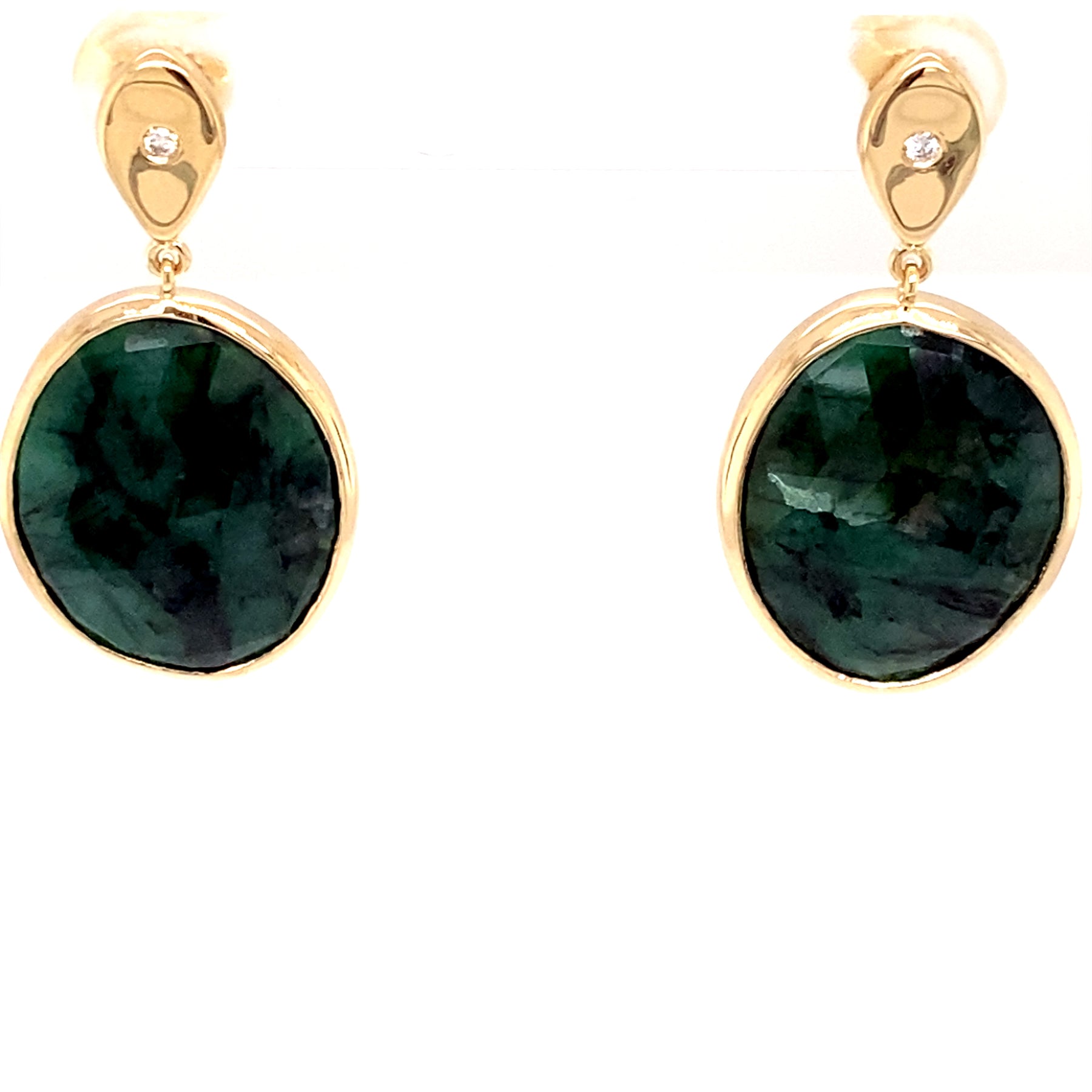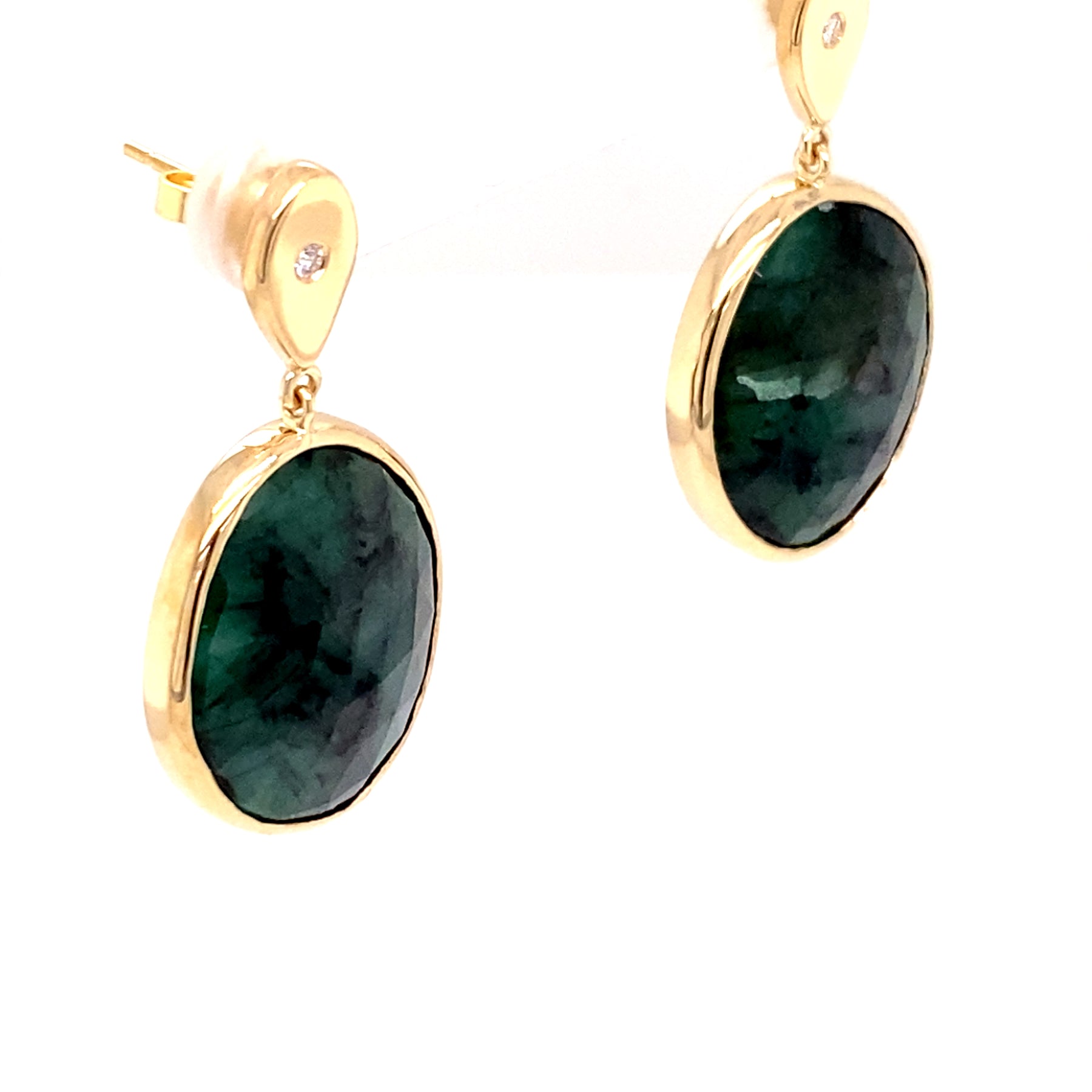 One of A Kind 14K Yellow Gold and Diamond Teardrop Oval Emerald Slice Earrings
Introducing our exquisite emerald slice earrings, an eye catching addition to any fine jewelry collection. These earrings feature meticulously cut and polished emerald slices, each radiating a captivating green hue that is both vibrant and alluring.
Crafted from the finest materials, these earrings boast a sleek and sophisticated design that complements any attire, making them an ideal wardrobe staple.
The emerald slices are carefully set in a in a custom made gold setting with a stunning lattice back.


An emerald slice is a piece of emerald that has been cut into a flat, polished surface, these two slices were carefully chosen for their exceptional clarity, rich color, and exquisite beauty
Perfect for any occasion, these emerald slice earrings are a symbol of timeless beauty and sophistication. Whether worn as a stunning statement piece or as a subtle complement to your ensemble, they are sure to make a lasting impression and become a treasured heirloom for generations to come.
Handcrafted in New York by our team of master jewelers.
Details:
14K Yellow Gold
Emerald Slice : 25 cwt.
Diamond .04cwt.
Length: 1 .25nch
Post and Friction Back
Responsibly Sourced
From our beginnings in 2006, we dedicated ourselves to the use of only responsibly sourced precious materials in our jewelry.
The Thomas Laine Experience