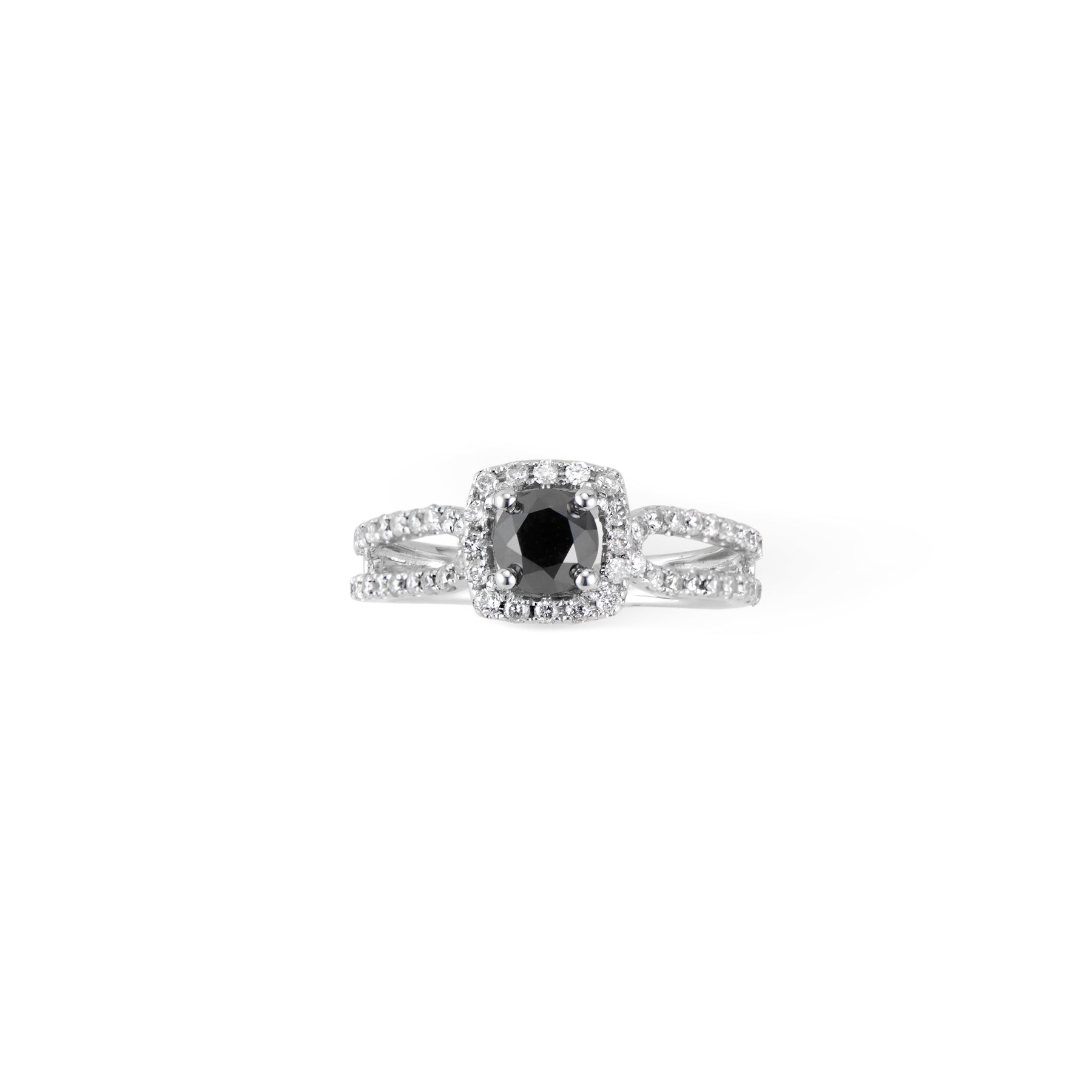 14k White Gold Black Diamond Engagement Ring
Metal Type:
14K White Gold
Pre-Loved 14K White Gold Black Diamond Engagement Ring
 Excellent Condition.
Professionally Re-polished.
Featuring a beautiful .75 ctw Round Black Diamond set in a double shank of scintillating white diamonds in a high polish white gold setting.
The Black diamond contrasts beautifully with the halo of white diamonds and the basket features hidden pave diamonds for added luxury and sparkle.
A modern and unique engagement ring for the bride who is looking for something non- tradition but still stunningly beautiful.
The care and cleaning of black diamonds is the same as for any delicate gemstone: do not use steam or ultrasonic cleaners, which could cause damage.
Black diamonds have a unique and dramatic beauty
.75ctw Round Black Diamond.
.50 ctw White Diamonds.
14K White Gold.
Size 4.75

Responsibly Sourced
From our beginnings in 2006, we dedicated ourselves to the use of only responsibly sourced precious materials in our jewelry.
The Thomas Laine Experience