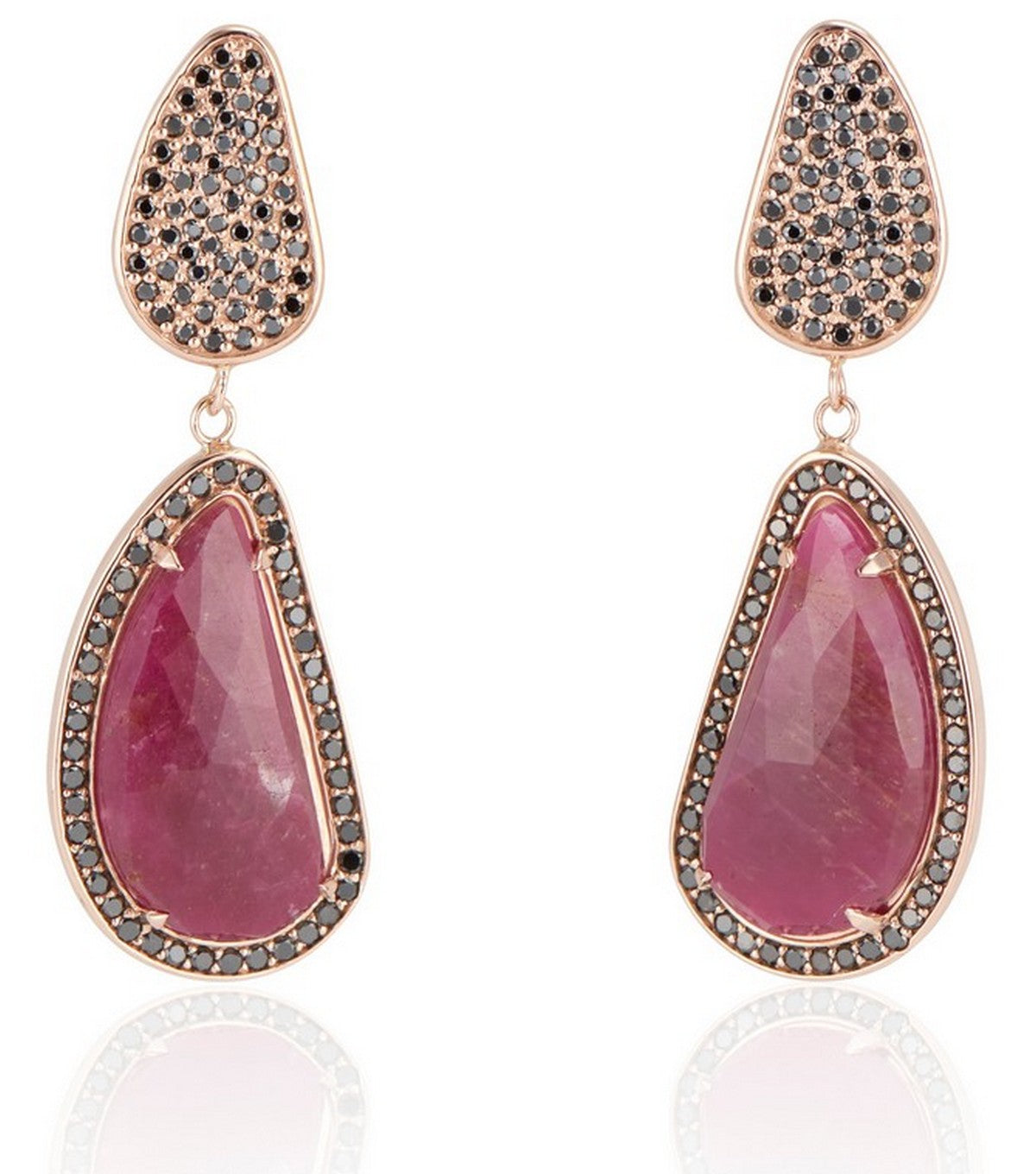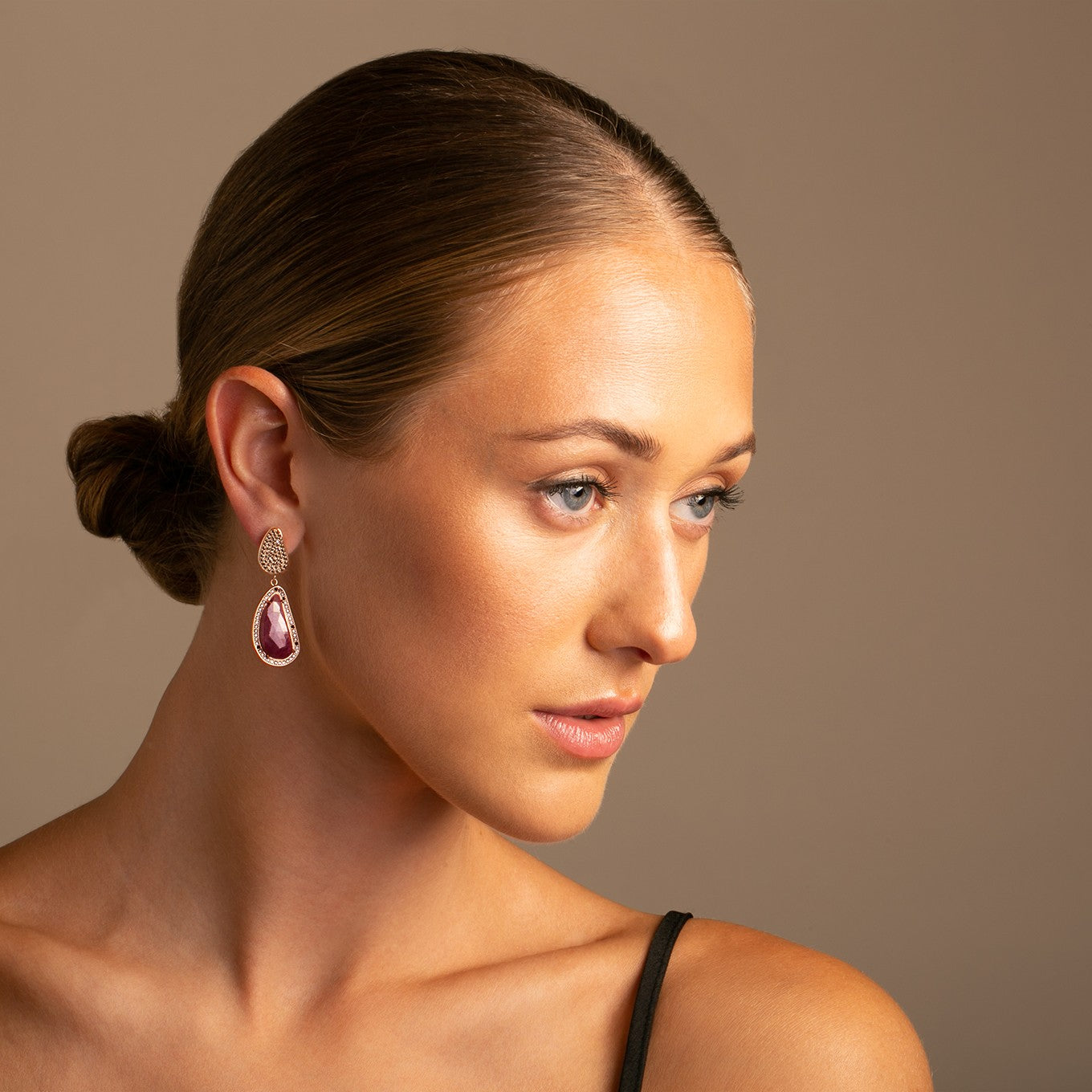 14k Rose Gold Ruby Slice and Black Diamond Drop Earrings
Gemstone:
Ruby Red Sapphire
Pave Stones:
Black Diamond
Our 14k Rose Gold Ruby Slice and Black Diamond Drop Earrings are a striking fusion of opulent materials and contemporary design, crafted for those who desire a bold statement of elegance and sophistication
At the core of each earring, a beguiling ruby slice takes center stage, hand-selected for its rich color and enchanting presence. These exquisite gemstones, steeped in history and symbolizing passion and love, exude a mesmerizing depth of red hues, creating an irresistible allure that commands attention.
 The ruby slices are artfully framed within a luxurious 14-karat rose gold setting, the warmth of the metal perfectly accentuating the gemstone's captivating tones. Surrounding the rubies, an array of mysterious black diamonds provides a dramatic contrast, their dark sparkle adding a touch of enigmatic charm to the design. The black diamonds, weighing a total of 1.90 carats, are chosen for their exceptional cut and striking visual impact, lending the earrings a unique and eye-catching appearance.
The secure and comfortable design ensures that they can be worn with confidence, making them a perfect statement piece for any stylish event or gathering.
Designed and made in New York by our team of master jewelers.
Free World Wide Shipping.
14 Day Returns Policy
Detailed Information
Natural gemstones are each unique, paired and cut by our skilled gemologists.

Pave: 170 colorless 1.25mm white diamonds
Pave 40 colorless 1 mm white diamonds
Diamond Pave tcw: 1.90ct
Sapphire tcw: 18 ct
Drop: .75" wide
Fitting: Post with Friction Back
Responsibly Sourced
From our beginnings in 2006, we dedicated ourselves to the use of only responsibly sourced precious materials in our jewelry.
The Thomas Laine Experience