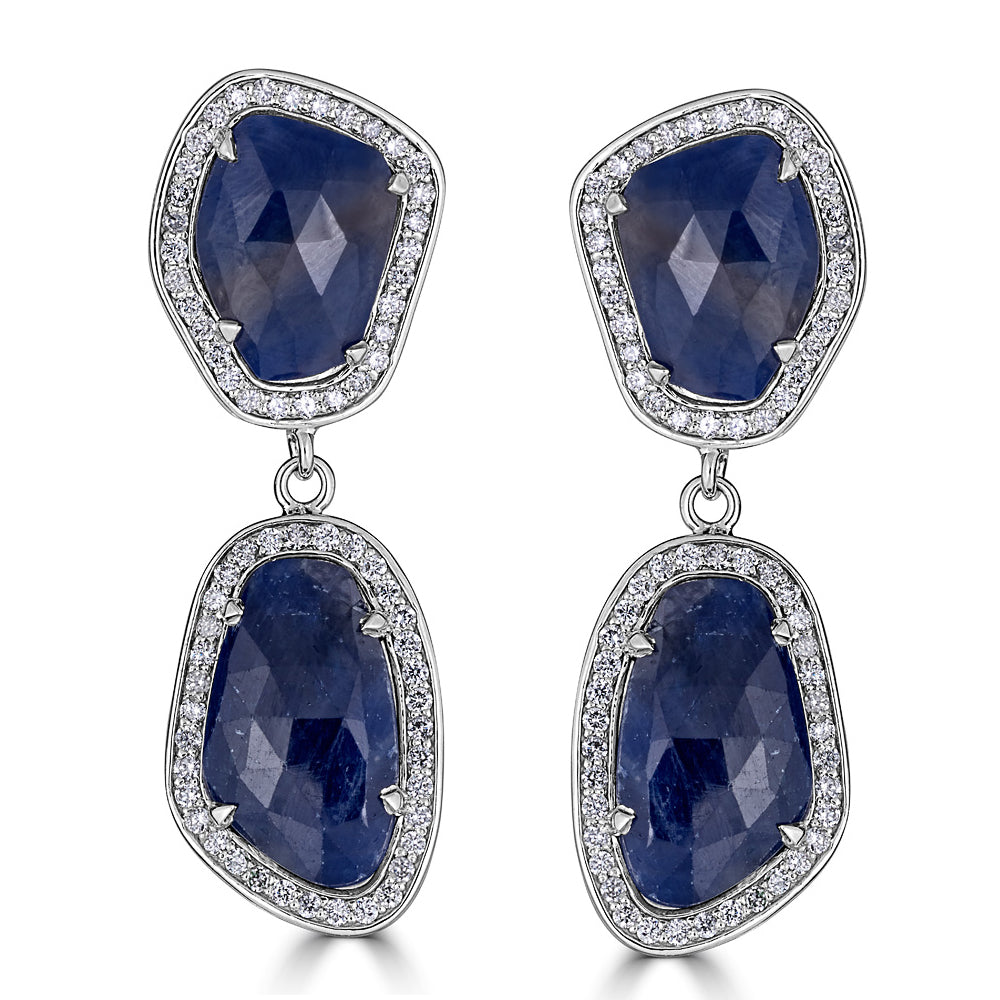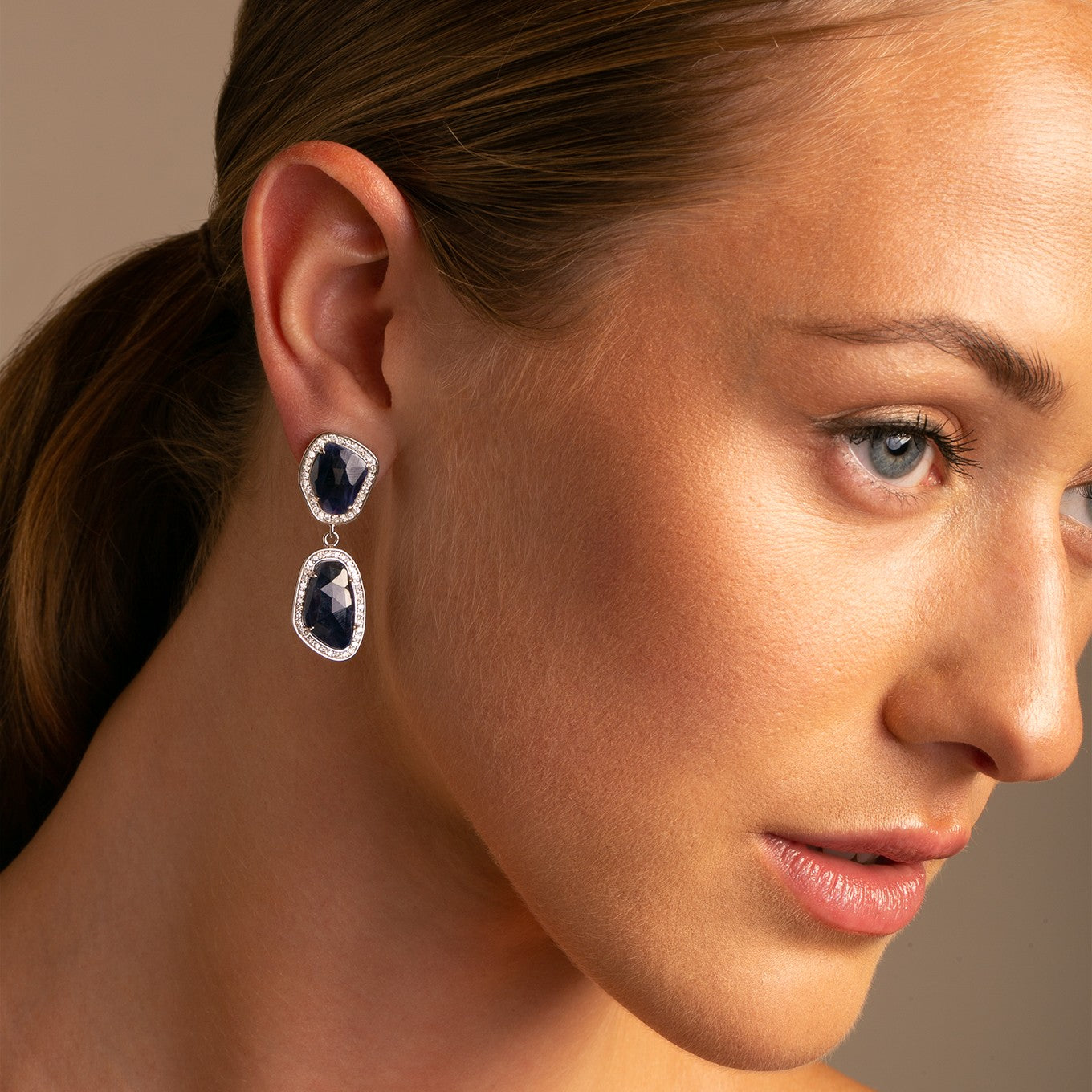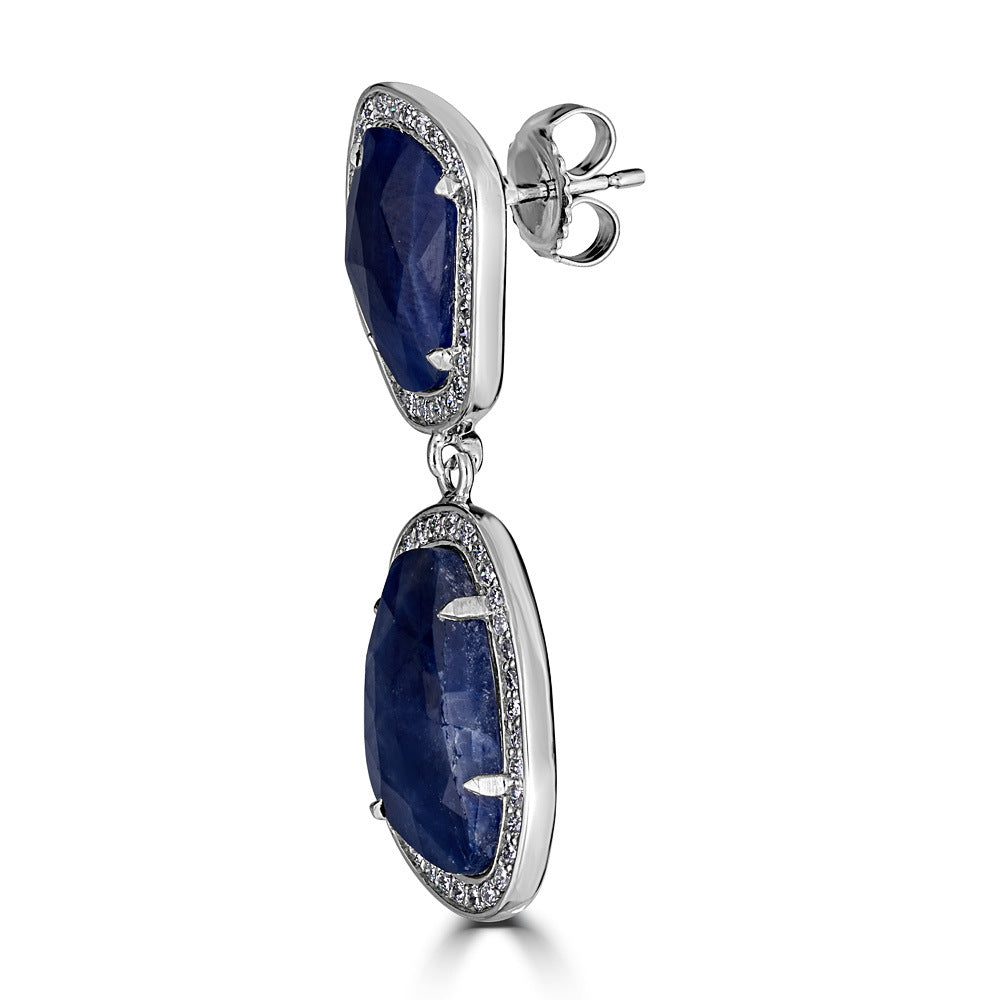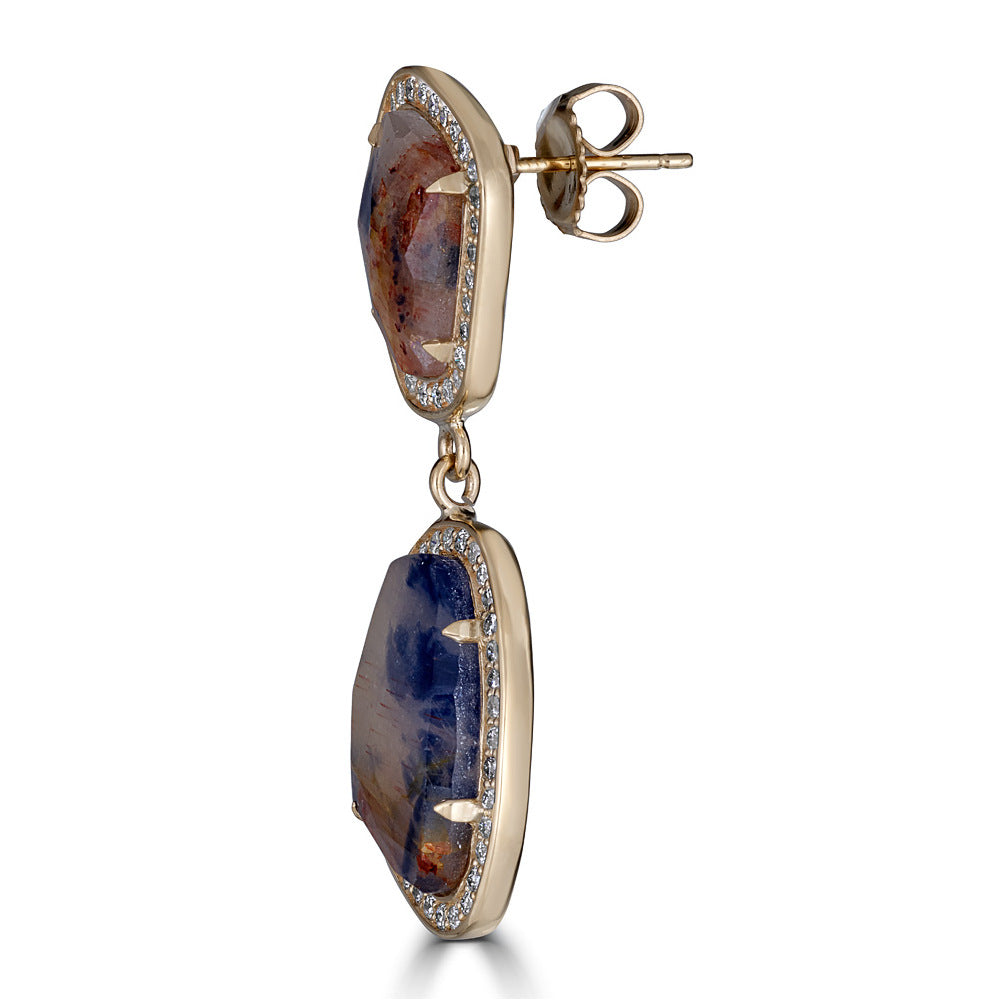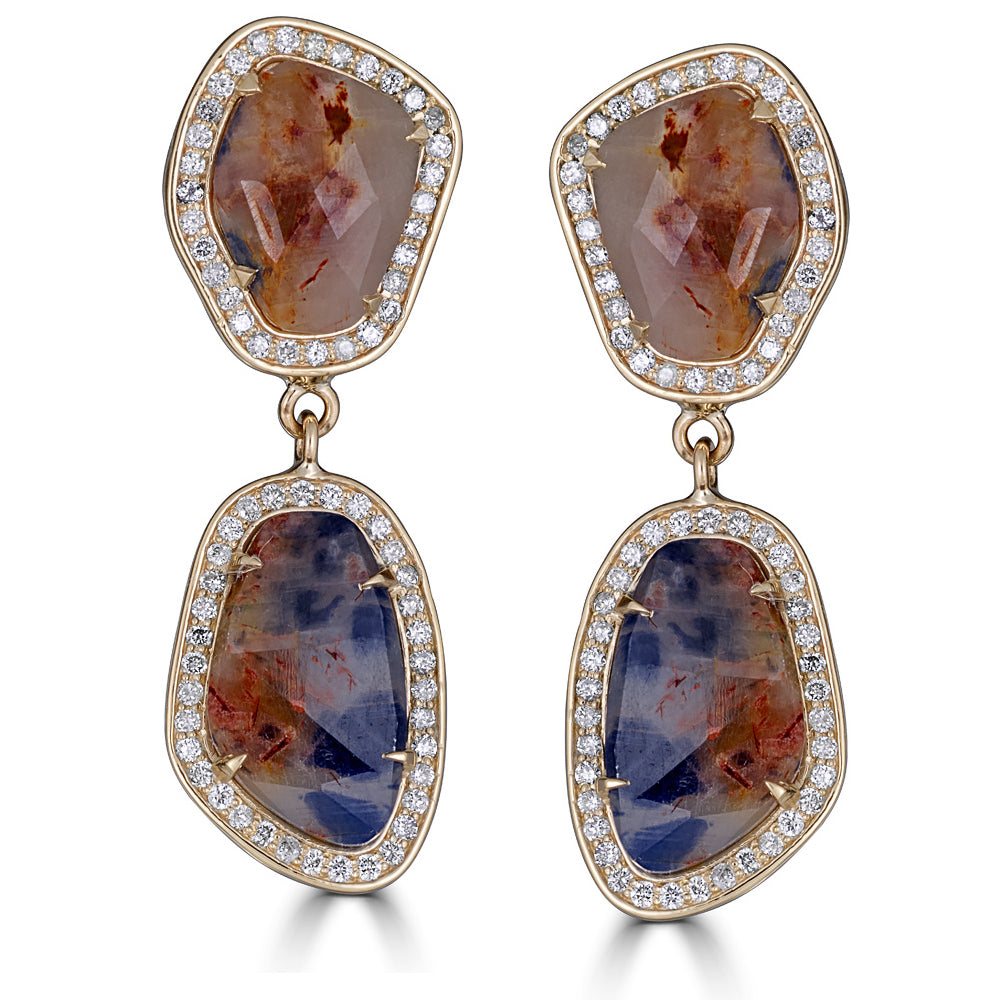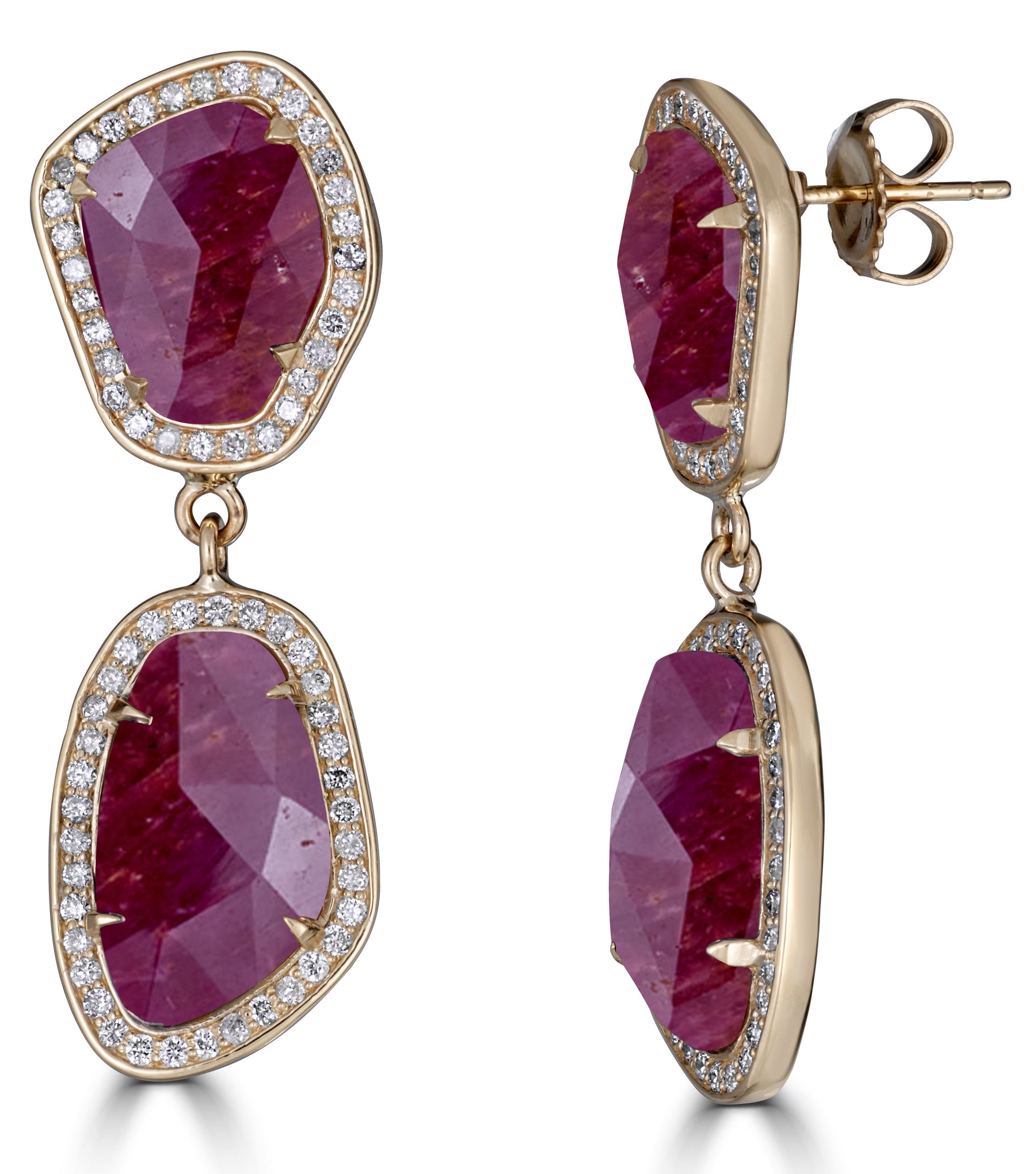 Blue Sapphire Slice Diamond White Gold Drop Earrings
Metal Type:
14K White Gold
Pave Stones:
White Diamond
Introducing our Sapphire Slice Diamond Gold Drop Earrings, the perfect accessory to elevate your style.
Sapphire slices are thin, flat pieces of natural sapphire gemstones that are sliced and polished to reveal their unique internal structure and natural color. Unlike traditional faceted gemstones, sapphire slices are cut in a way that showcases the natural beauty of the stone, including its unique patterns, inclusions, and variations in color.
Each slice is carefully set in a luxurious 18k gold drop diamond halo frame, creating a stunning contrast between the rich vibrant blue of the sapphire and the bright sparkling diamond glow set in the white gold.
Whether you're dressing up for a special occasion or simply looking to add a touch of luxury to your everyday style, these Sapphire Slice Diamond Gold Drop Earrings are the perfect choice.
Handcrafted  in New York by our team of master jewelers.
Free World Wide  Shipping 
14 Day Returns Policy.
Detailed Information
Natural gemstones are each unique, paired and cut by our skilled gemologists.
Pave: 132 colorless 1.25mm white diamonds
Diamond Pave tcw: 1.32ct
Sapphire tcw: 18 ct
Drop: .5 inch wide
Fitting: Post with Friction Back
Responsibly Sourced
From our beginnings in 2006, we dedicated ourselves to the use of only responsibly sourced precious materials in our jewelry.
The Thomas Laine Experience