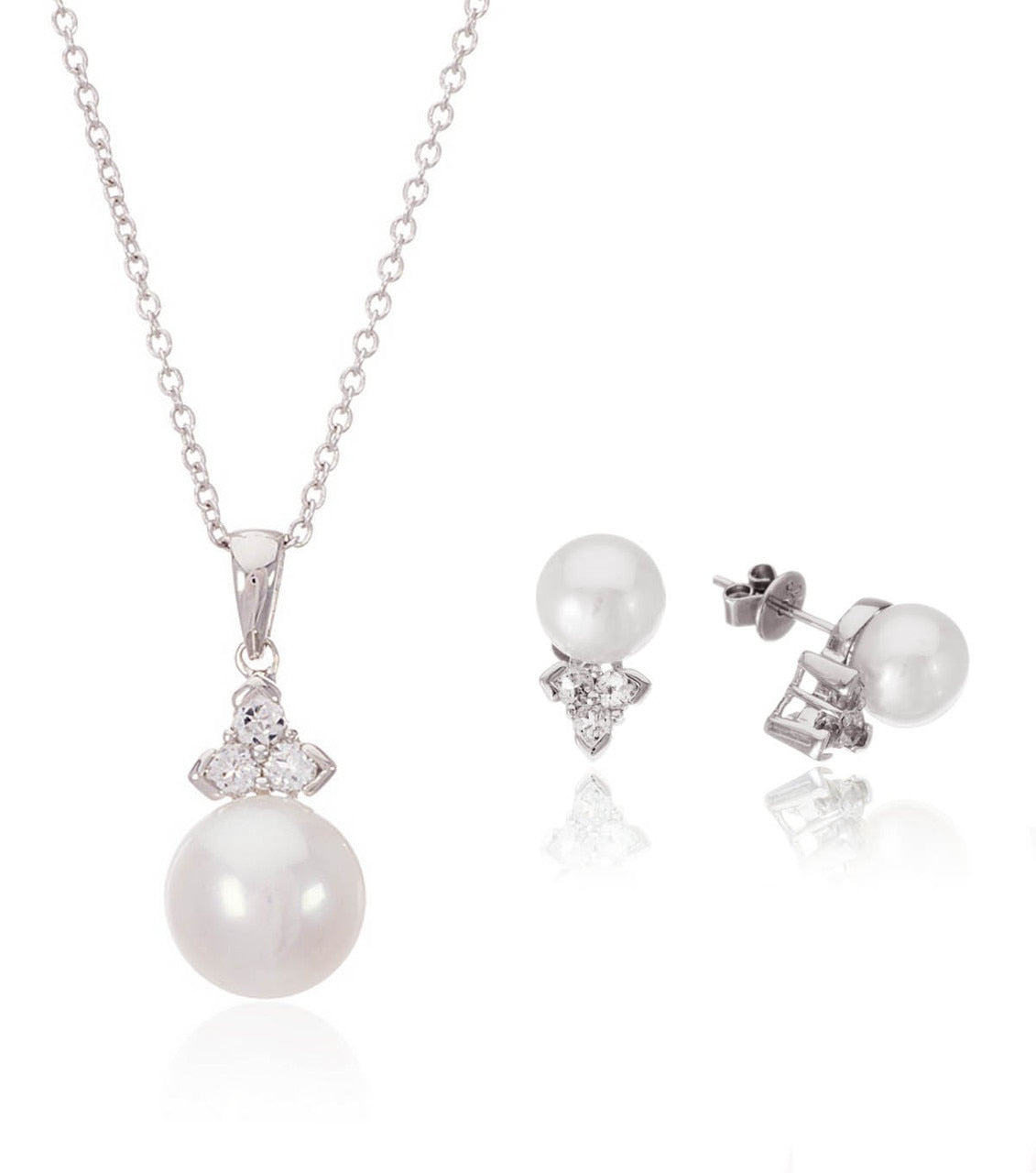 Trinity Pearl Pendant and Earrings Set
Metal Type:
Sterling Silver
Fitting:
Post with Friction Back
The Trinity Pearl Pendant and Earrings set is a beautiful off white/ivory color freshwater pearl 8-9mm combined with white topaz set in .925 Sterling Silver Setting.
Simple, elegant and understated these pieces are the perfect bridesmaid jewelry set, they complement and support the bride in her bridal jewelry look.
The timeless elegance and the quality of this set makes it a great gift that can be worn for years to come.
Sterling Silver
Freshwater Pearls
White Topaz Gemstone
Jewelry set includes:
Necklace - 18 inches long, 9mm Pearls
Earrings - Pierced Stud fitting, 8mm Pearls
Available Online Only
Responsibly Sourced
From our beginnings in 2006, we dedicated ourselves to the use of only responsibly sourced precious materials in our jewelry.
The Thomas Laine Experience