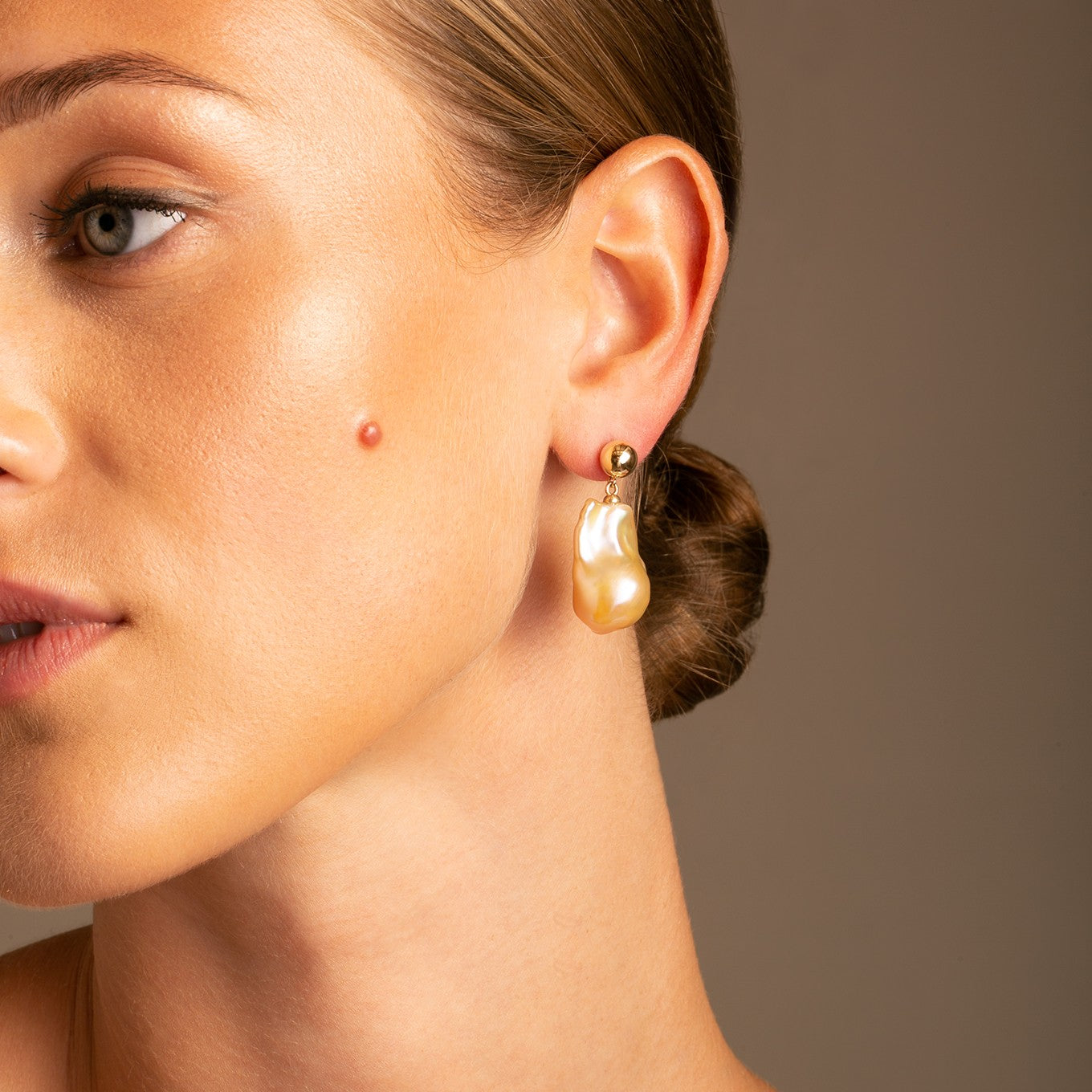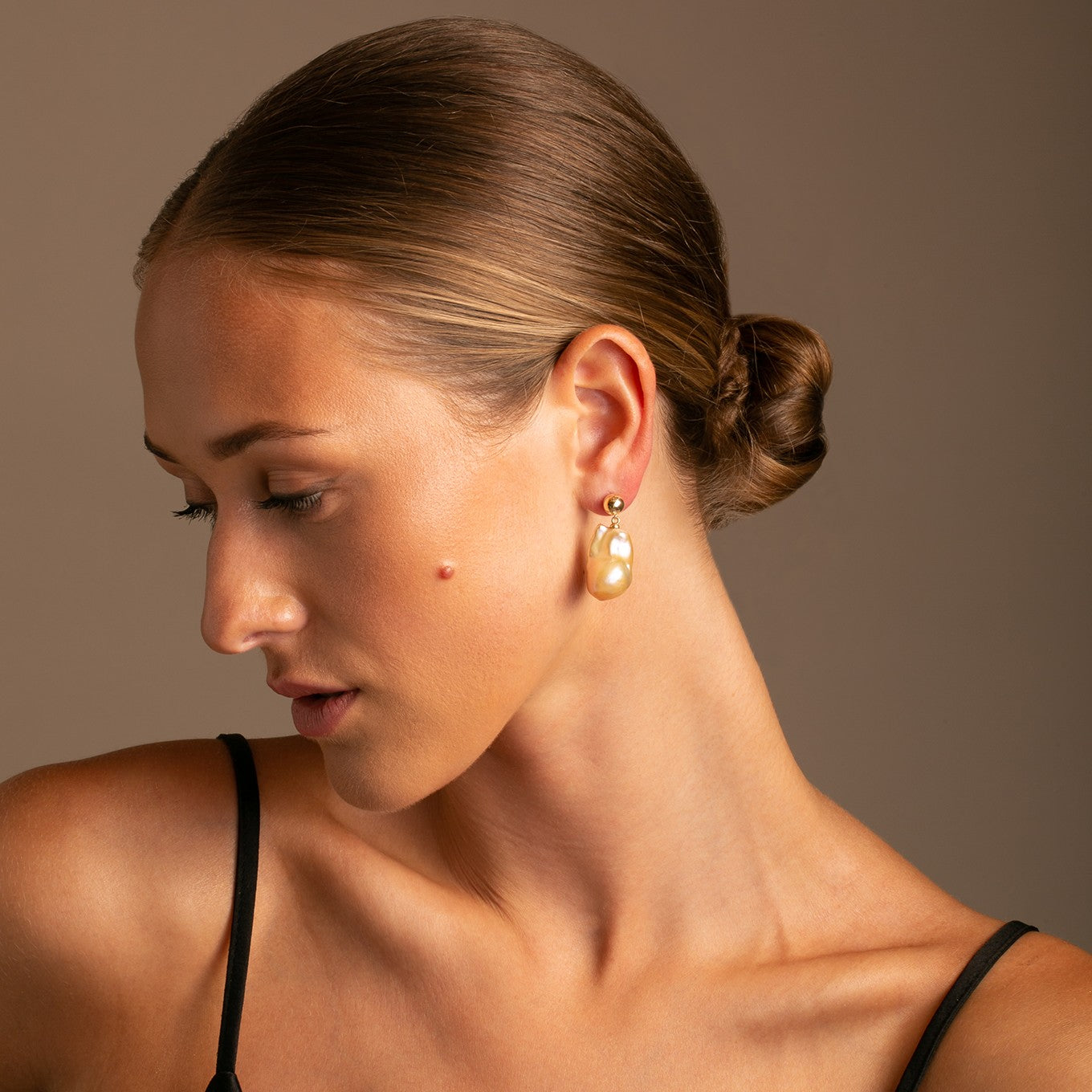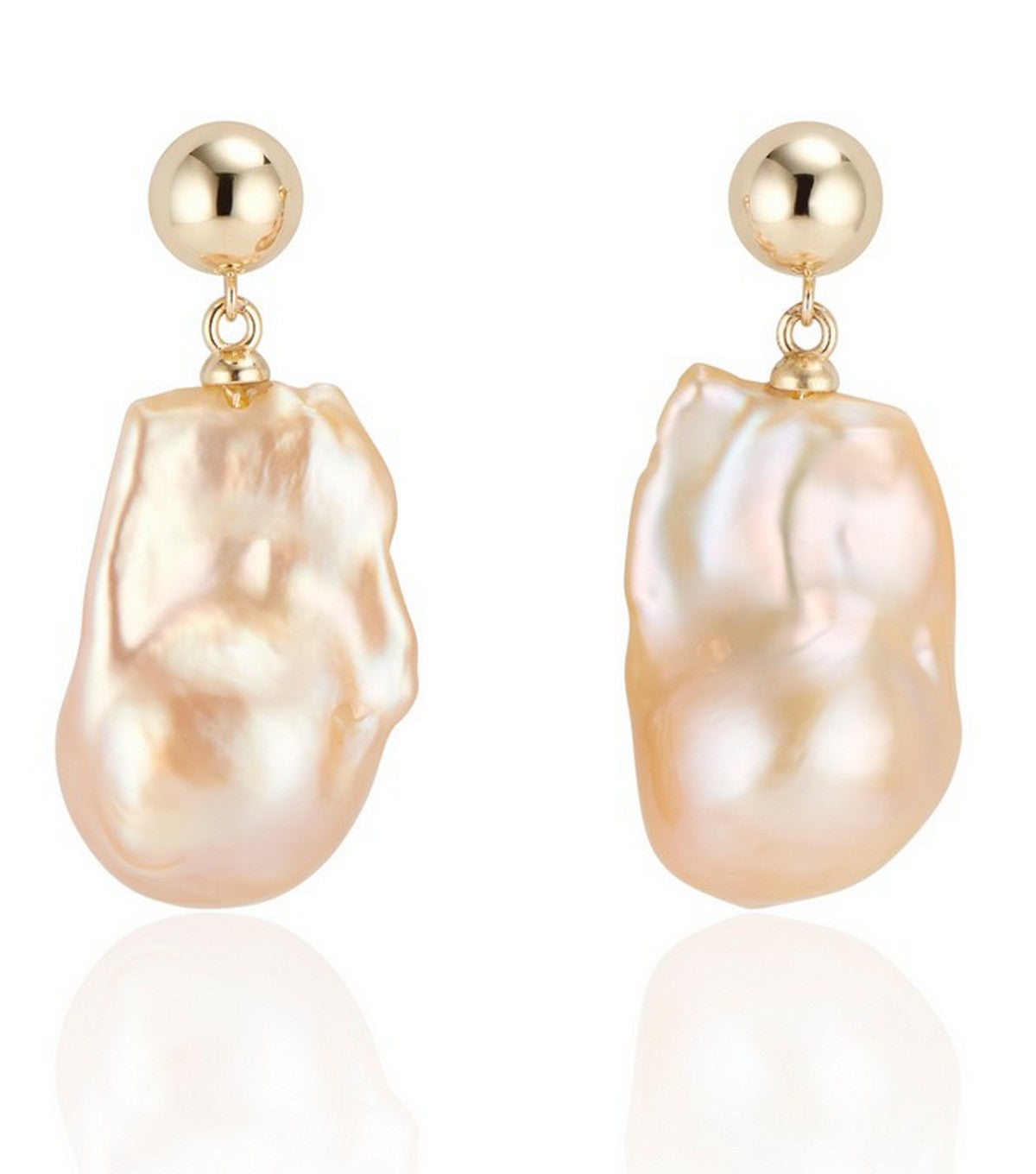 14k Yellow Gold Double Bubble Baroque Pearl Earrings
Fitting:
Post with Friction Back
Featuring a sleek 7.5mm hollow 14k Yellow Gold ball with a glossy finish, this Double Bubble Design is adorned with a captivating golden-hued baroque pearl drop. The superior luster of the pearl casts a gentle, radiant sheen, harmonizing with the reflective gold above.

Step out and turn heads with these stunning earrings.

Each pearl measures between 14-17mm, boasting a natural color unique to Fresh Water Baroque pearls. Please expect a slight natural variation in color and size, adding to the individuality of each piece.

Proudly designed and crafted in New York, U.S.A.

Kindly note that the pearls used are of natural origin, which means each carries its own subtle variations in size and color tones.
Pearl Length : 14-17mm natural color Fresh Water Baroque - please note natural pearls therefore slight variation of colors.
Earring Drop Length 1.5 inches.
Earring Weight: 6 gram each.
Designed and Made in New York, U.S.A
Free Global Shipping on these earrings. 14 Day Return Policy.
Responsibly Sourced
From our beginnings in 2006, we dedicated ourselves to the use of only responsibly sourced precious materials in our jewelry.
The Thomas Laine Experience