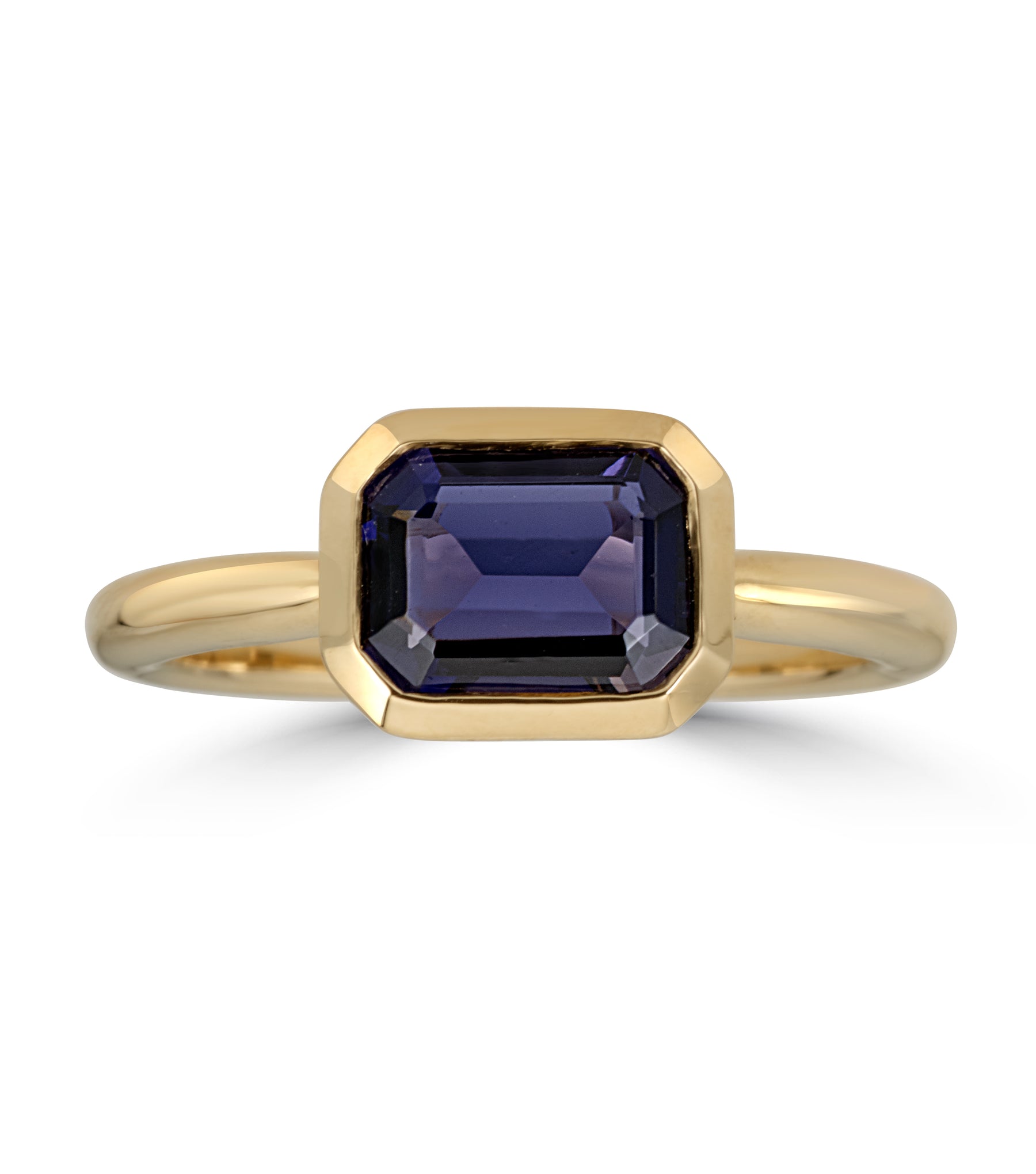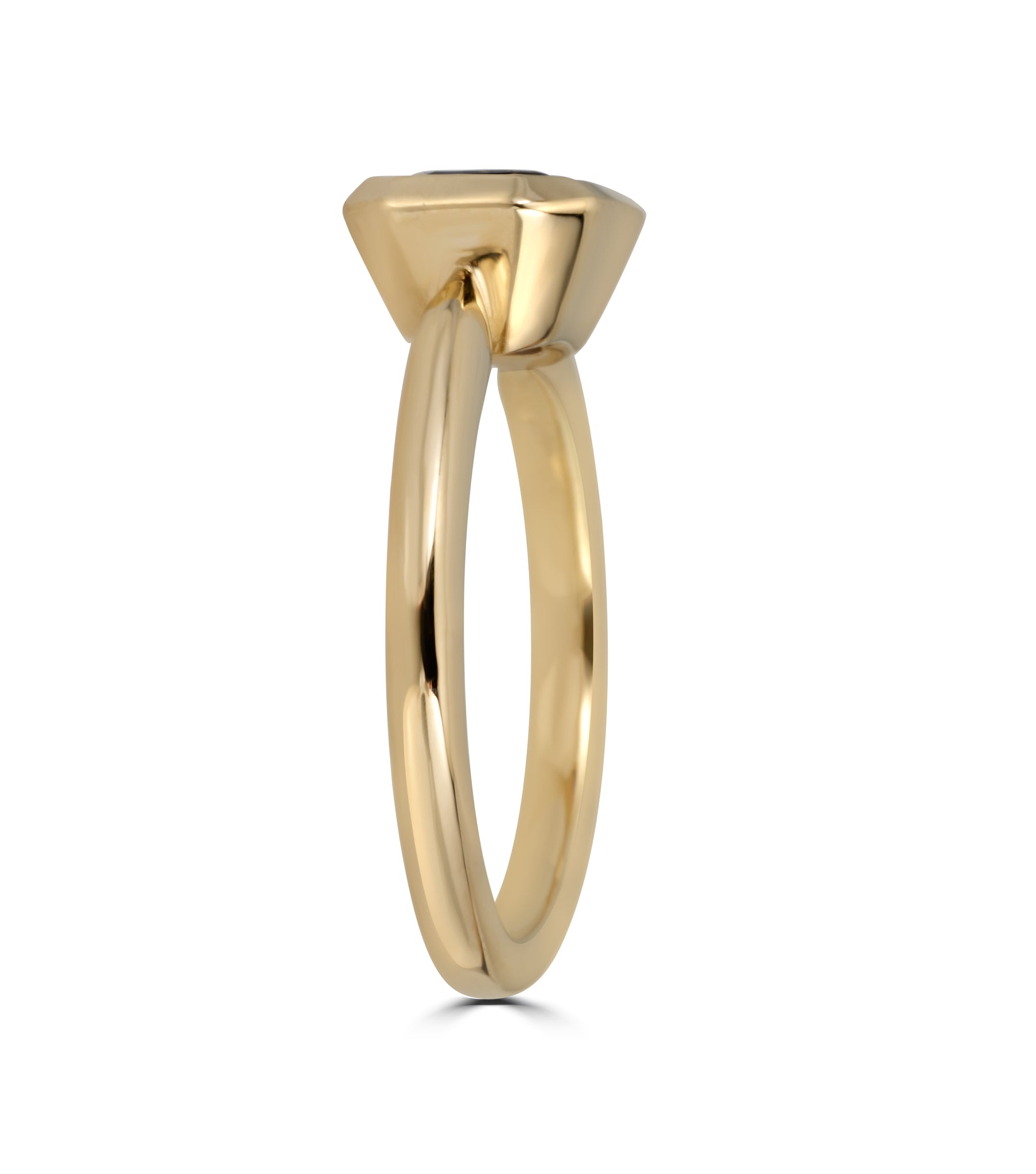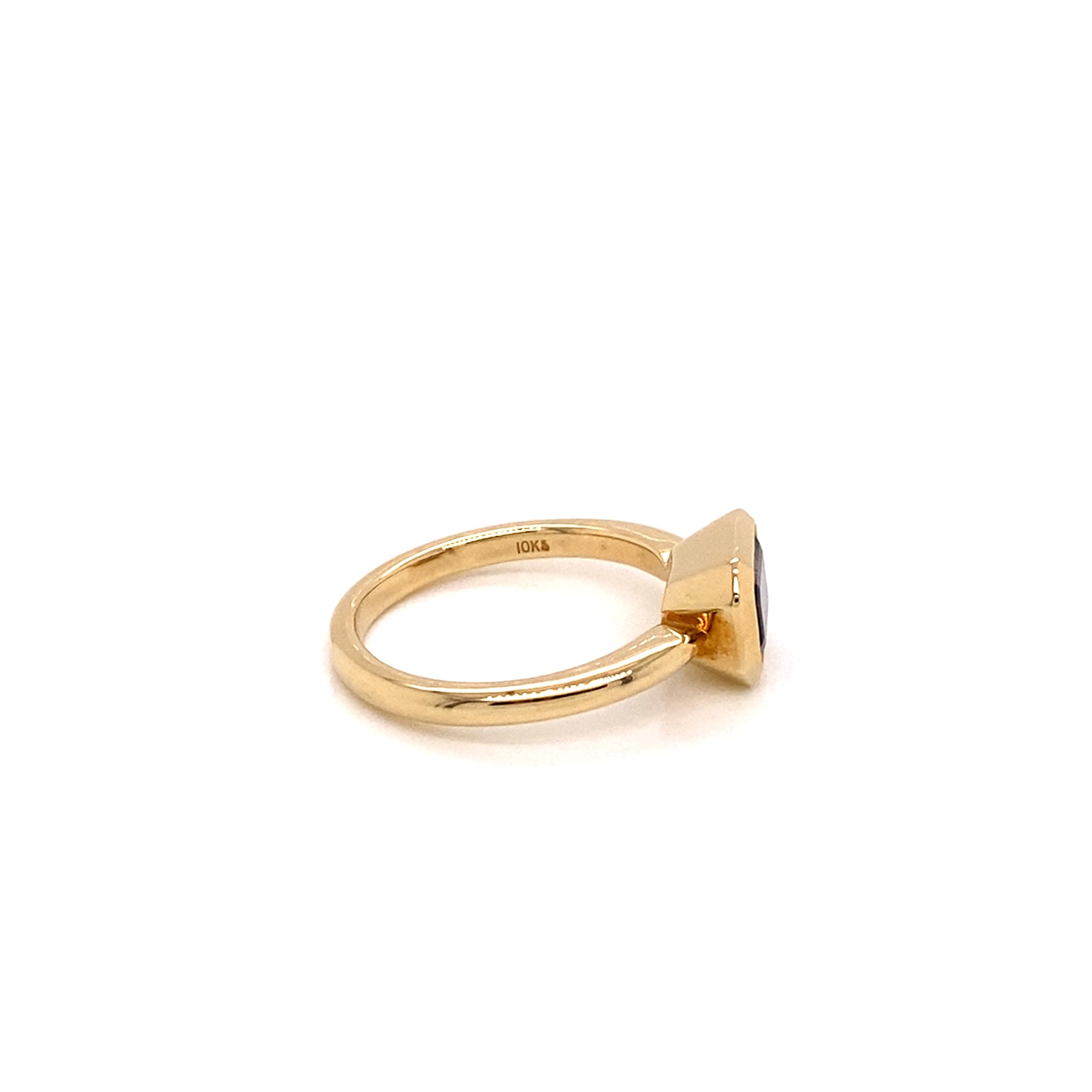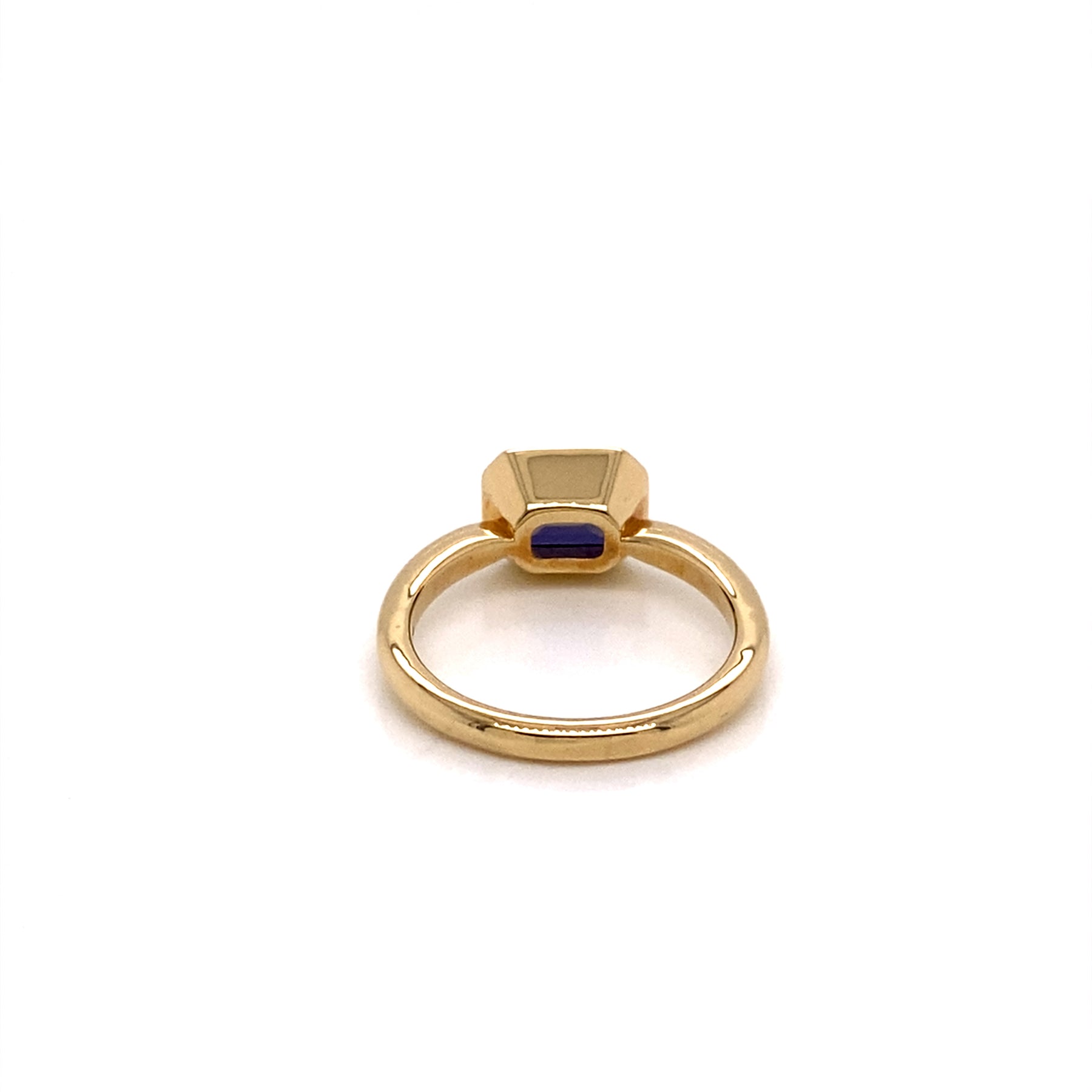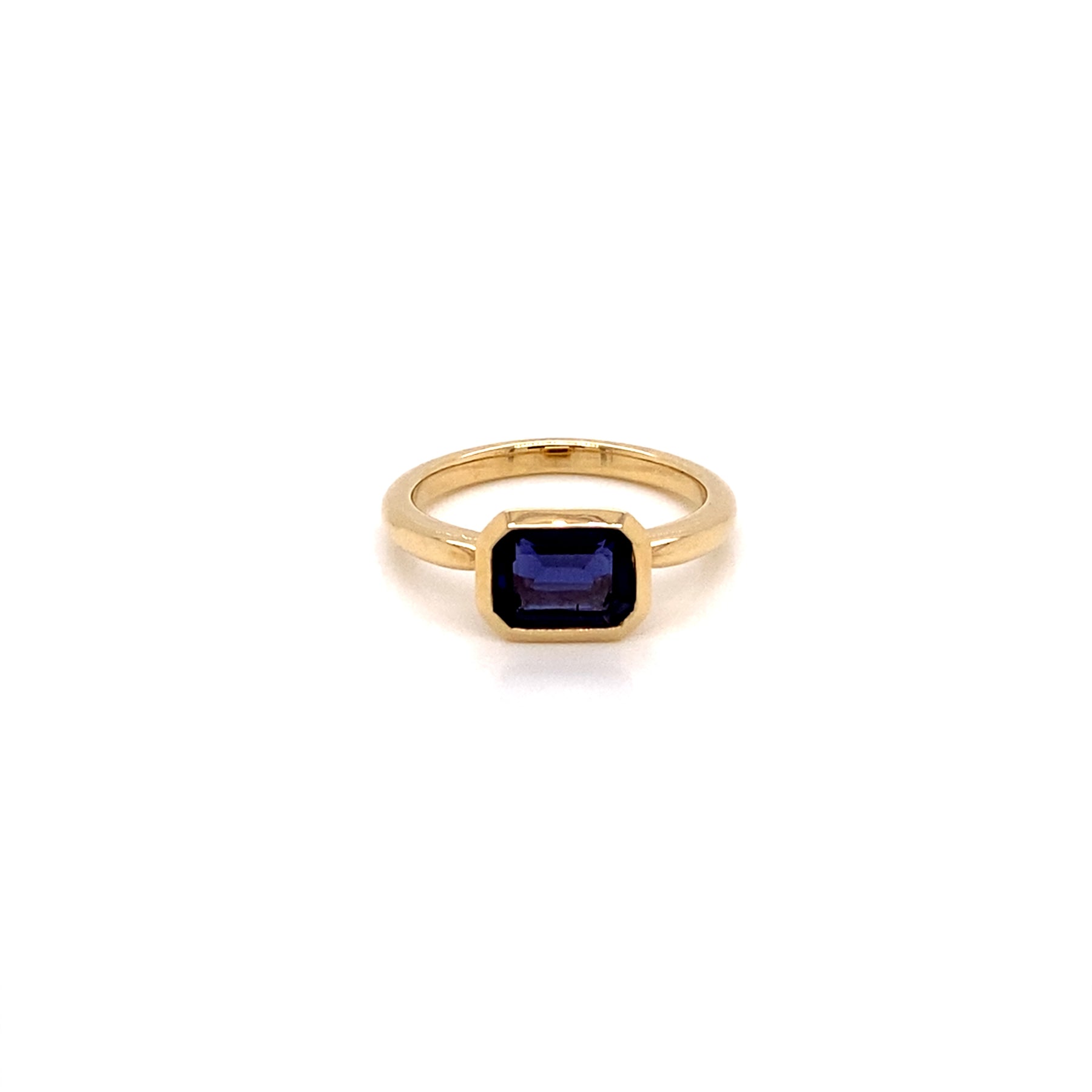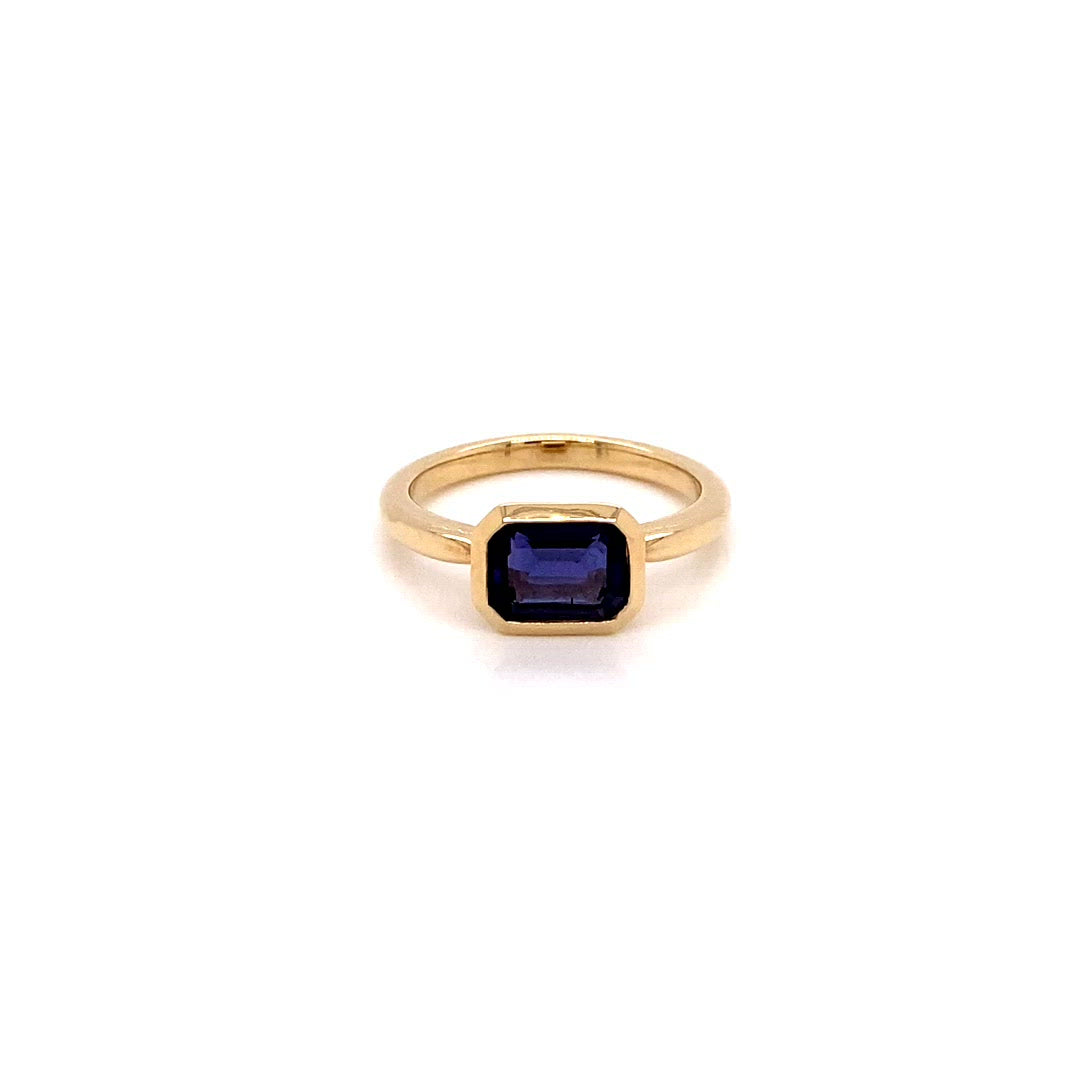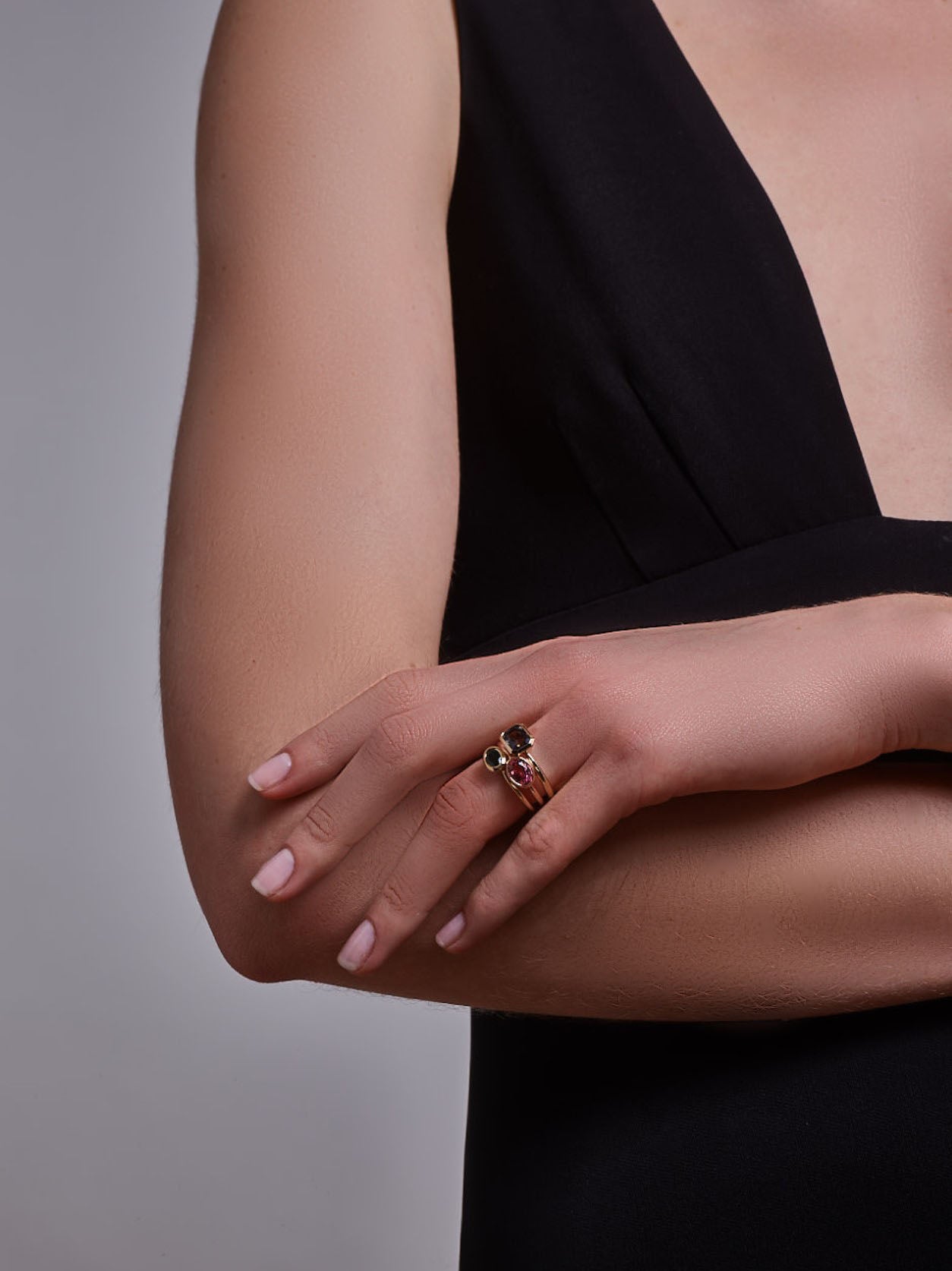 10K Yellow Gold East to West Emerald Cut Iolite Bezel Set Stacking Ring
A striking Emerald Cut Iolite set East to West horizontally in a beautiful high polish yellow gold bezel setting to create a refreshingly modern look.
The contrast between the beautiful blue hue of the Iolite against the yellow gold in this strong yet decidedly feminine setting add a little effortless glamour to our everyday.
Iolite is rarely treated. Fine iolite comes by its beautiful blues and violets naturally. Its freedom from enhancement other than normal cutting and polishing is a selling point.
Only one in stock - size 7. 
Can be resized 6-7.5.
Made in U.S.A
Responsibly Sourced
From our beginnings in 2006, we dedicated ourselves to the use of only responsibly sourced precious materials in our jewelry.
The Thomas Laine Experience