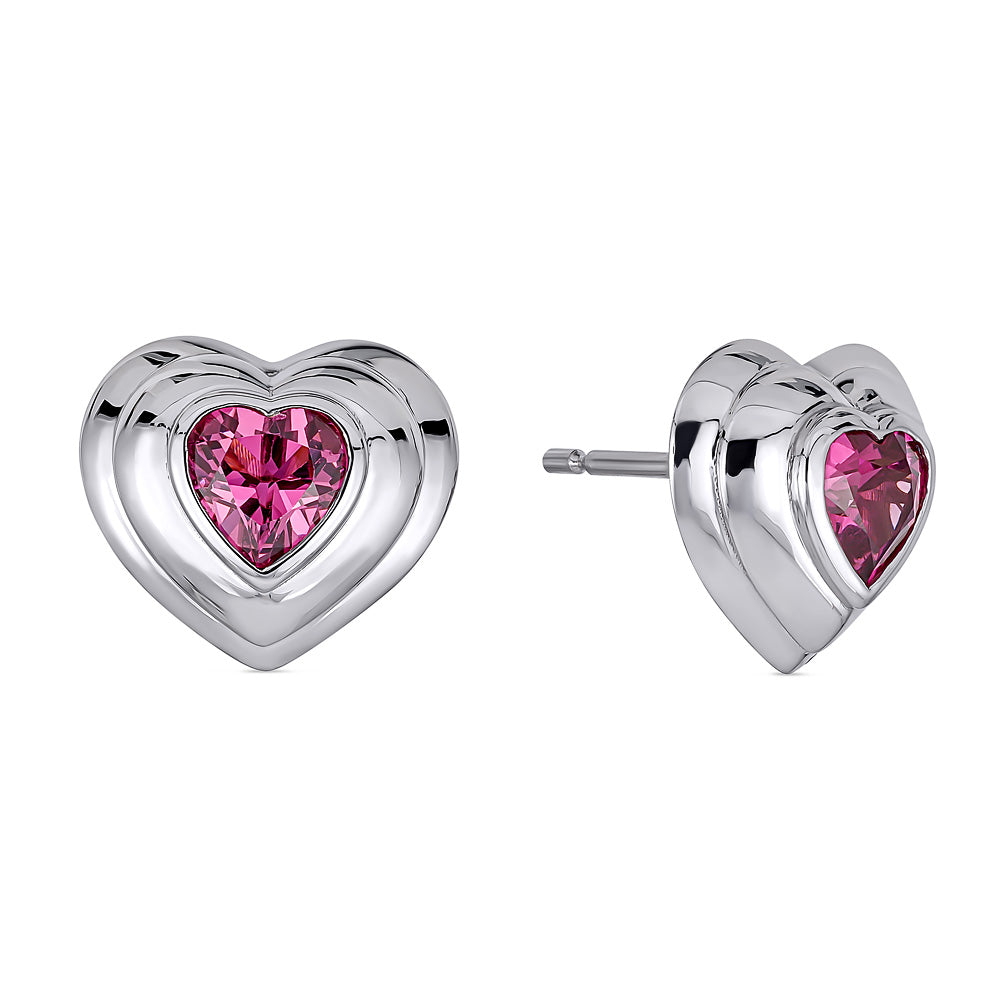 14k White Gold Rhodolite Garnet Heart Stud Earrings
Celebrate life's milestones with elegance and simplicity. Our 14k White Gold Rhodolite Garnet Heart Stud Earrings offer a subtle, yet impactful statement of celebration. Each stud showcases a Rhodolite Garnet, recognized for its deep, nuanced hue, nestled within the modern design of white gold. The heart shape, understated yet evocative, serves as a reminder of life's significant moments and the and the promise of many more to come
Whether commemorating an achievement, an anniversary, or simply celebrating the journey, these earrings fit seamlessly into every chapter of your story.
All our gemstones are carefully selected for their color and quality of gemstone.  
Designed and Handcrafted in NYC by our team of master jewelers. 
Detailed Information:

14K Gold
Width 12 mm
Length 11mm
Spessartite Garnet  1.00 tcw (5mm x5mm)  .50pt x2.
Can be Custom ordered in all gemstones or metal:4 -6 week  Delivery Time
Responsibly Sourced
From our beginnings in 2006, we dedicated ourselves to the use of only responsibly sourced precious materials in our jewelry.
The Thomas Laine Experience