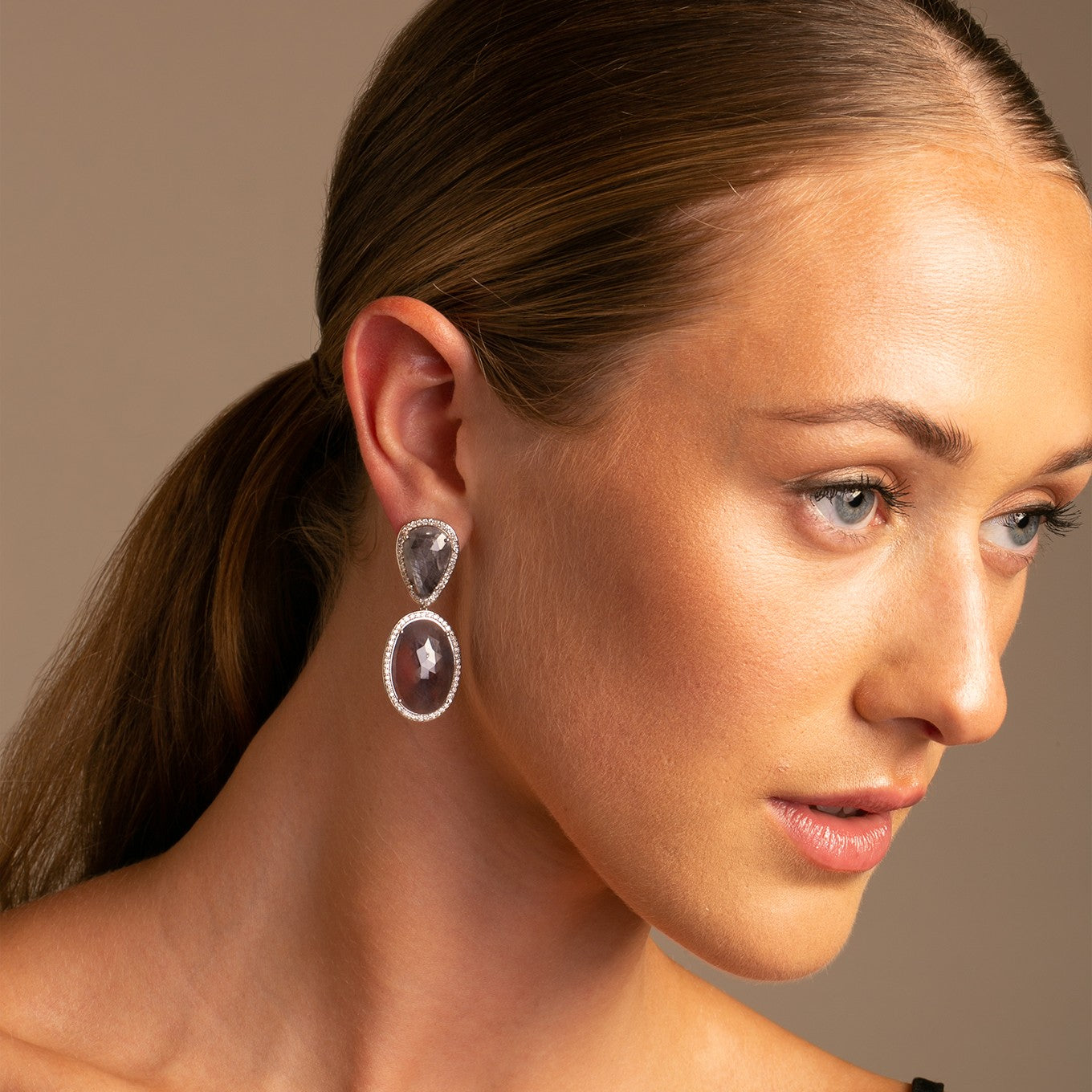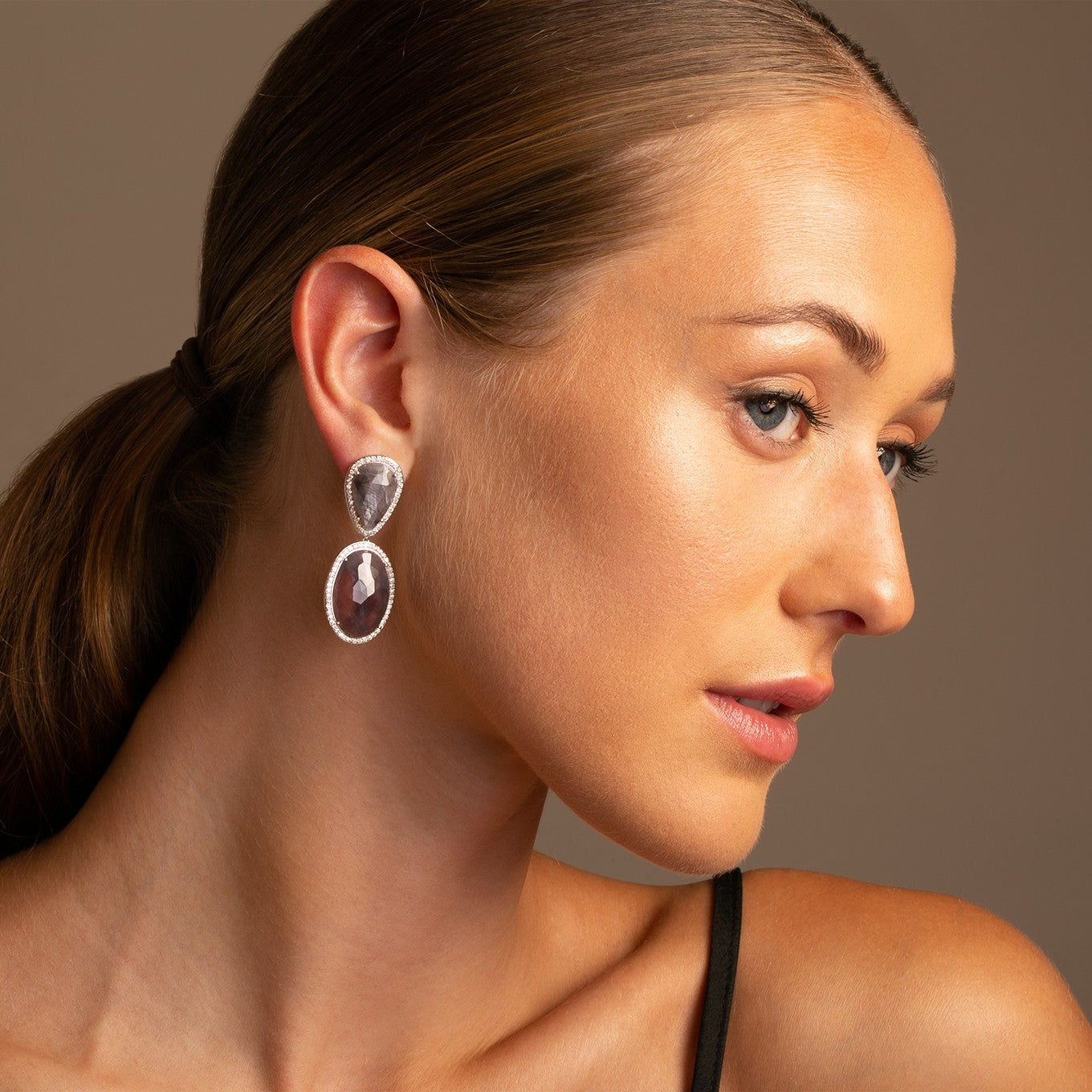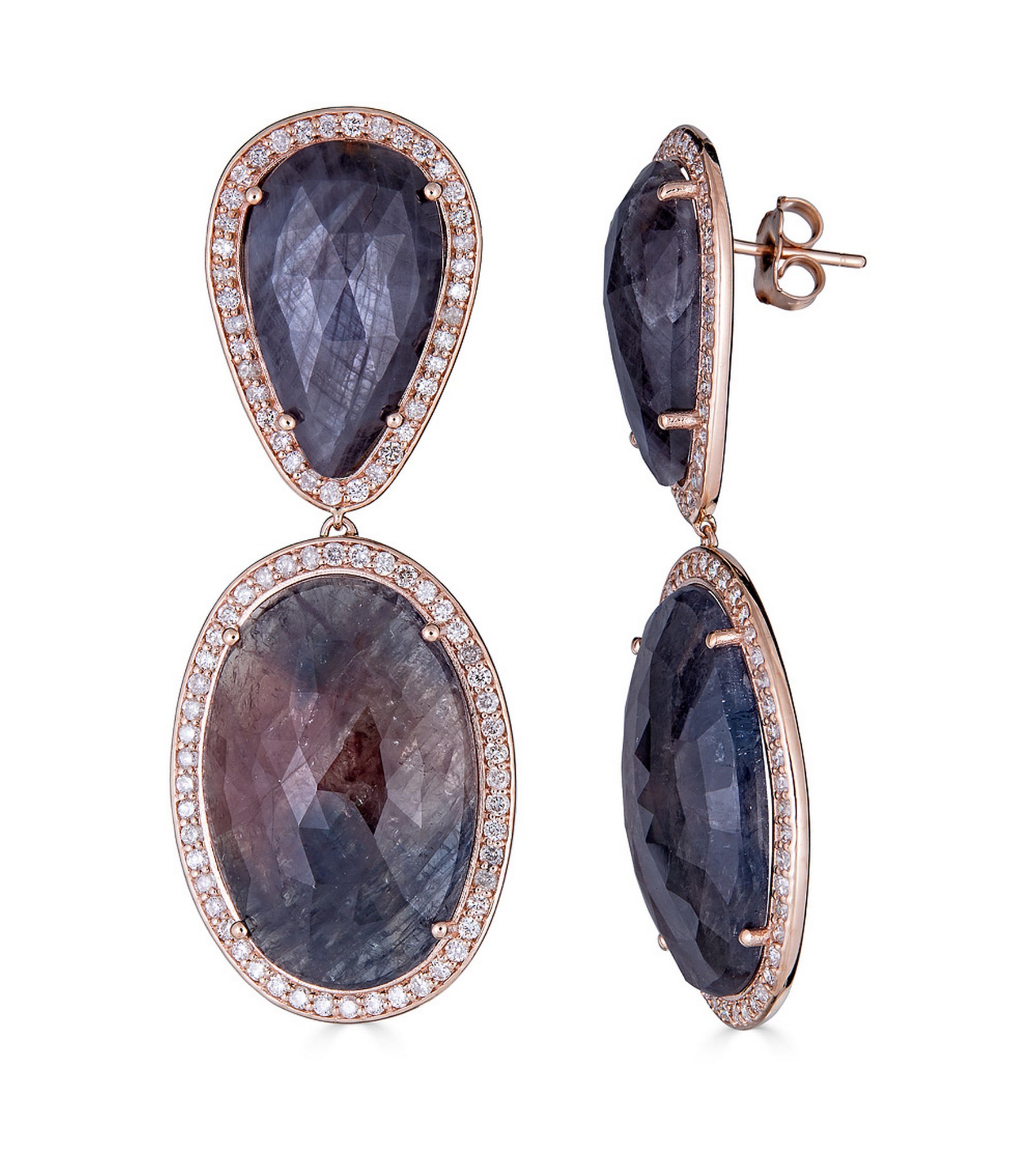 14K White Gold Sapphire Pear and Oval Slice Diamond Statement Earrings
Metal Type:
14K White Gold
Gemstone:
Graphite - Red Blush Sapphire
Pave Stones:
White Diamond
These stunning earrings are crafted with precision and attention to detail, showcasing the perfect combination of natural beauty and exquisite craftsmanship.
Each earring features a pear-shaped and an oval-shaped sapphire slice, carefully cut and polished to highlight their unique texture, color, and natural characteristics. The sapphire slices are surrounded by a halo of brilliant diamonds, adding a touch of glamour and luxury to the already stunning design.
The earrings are set in luxurious 14k white gold, which perfectly complements the vibrant hues of the sapphires and the sparkle of the diamonds.
Designed and made in New York by our team of master jewelers.
Free Worldwide Shipping 
14 Day Return Policy
Detailed Information
Natural gemstones are each unique, paired and cut by our skilled gemologists.
Pave: 172 colorless 1.25mm white diamonds
Diamond Pave tcw: 1.72ct
Sapphire tcw: 20 ct
Drop: .75" wide
Fitting: Post with Friction Back
Responsibly Sourced
From our beginnings in 2006, we dedicated ourselves to the use of only responsibly sourced precious materials in our jewelry.
The Thomas Laine Experience