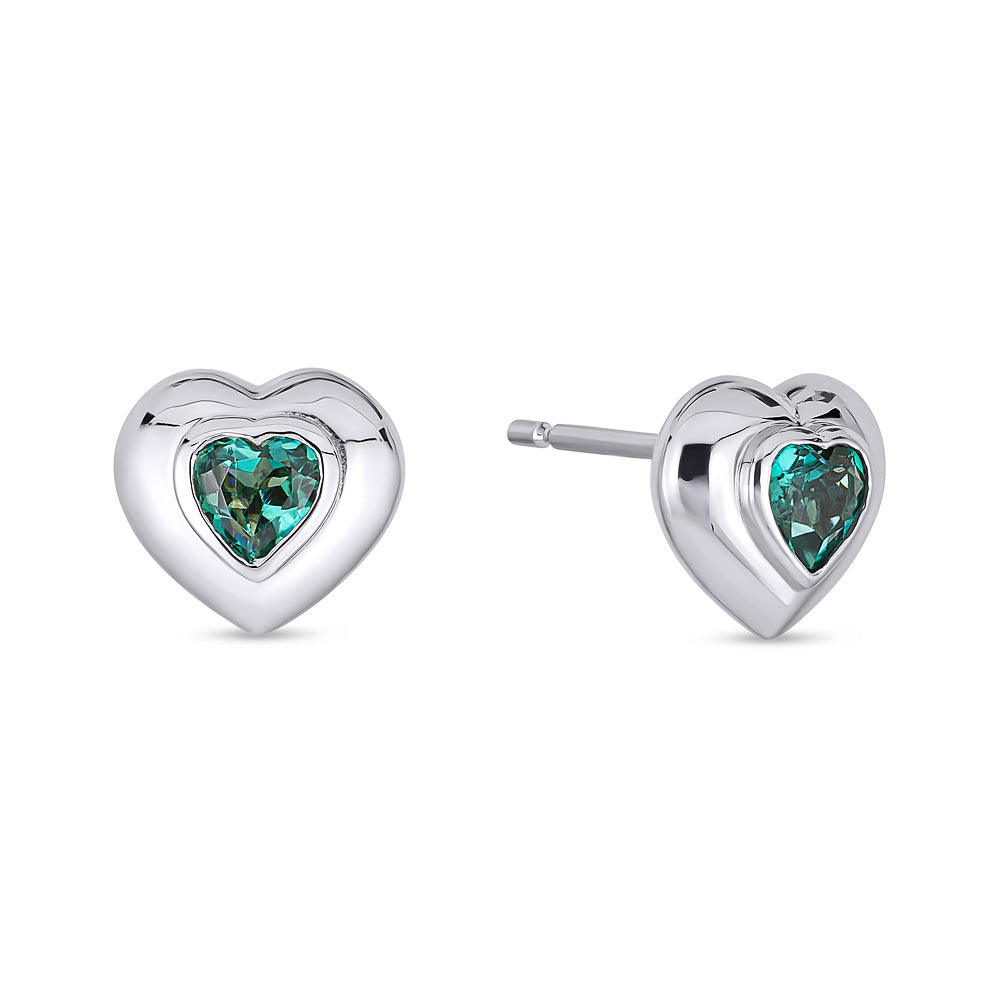 14k White Gold Sea Green Tourmaline Heart Stud Earrings
Crafted with meticulous attention to detail, our 14k White Gold  Sea Green Tourmaline Heart Stud Earrings capture the essence of the Thomas Laine aesthetic.
The vibrant heart-shaped  Tourmaline, known for it's healing qualities and ethereal hue, finds a contemporary setting in lustrous white gold.
These earrings are not merely accessories, but a testament to timeless design and the art of celebrating life's special moments.
Detailed Information:

14K Gold
Width 8 mm
Length 8mm
Sea Green Tourmaline  .50 tcw (4mmxx4 mm)  .25pt x2.
Can be Custom ordered in all gemstones or metal: 4 -6 week  Delivery Time
Responsibly Sourced
From our beginnings in 2006, we dedicated ourselves to the use of only responsibly sourced precious materials in our jewelry.
The Thomas Laine Experience