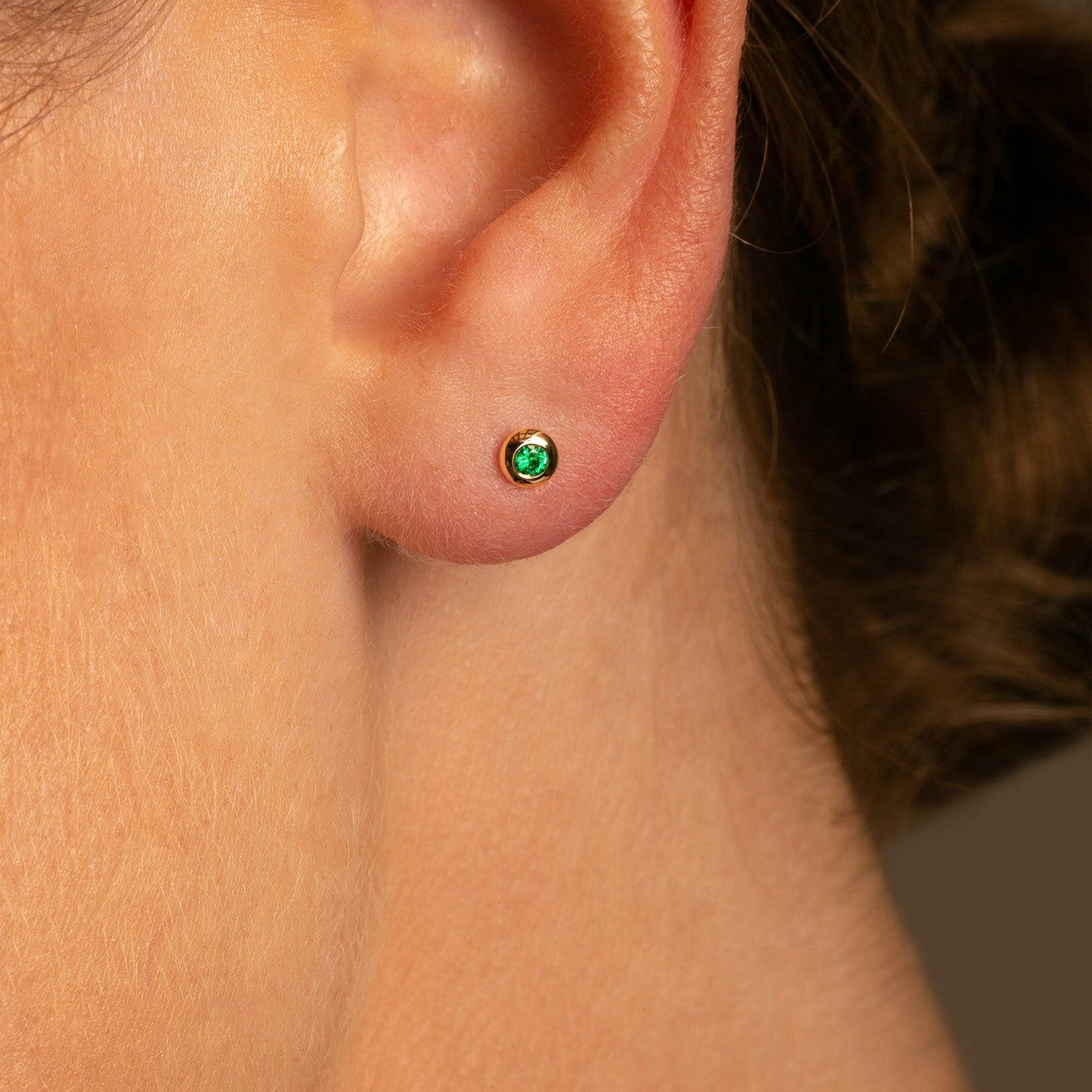 14K Yellow Micro Round Domed Bezel-Set Stud Earrings
Introducing the 14k Yellow Gold 2mm Round Domed Bezel-Set Emerald Stud Earrings - the epitome of minimalist chic in the world of fine jewelry.
Expertly crafted from 14k yellow gold, these stud earrings present a distinctive dome design that imparts a contemporary yet timeless appeal. Each earring features a captivating 2mm round natural Zambian emerald, meticulously encased within a sleek bezel setting. This minimalist approach highlights the emerald's inherent charm while ensuring its protection.
The emeralds, with their enticing green hue, serve as a tranquil contrast to the golden studs. The result is an accessory that resonates with sophistication and quiet elegance. The design's subtlety makes these earrings a versatile piece, suitable for any ensemble or occasion.
 Detailed Information:
14K  Round Domed Bezel-Set Stud 4mm
Friction Post and Back
2mm Natural Zambian Emerald
.06 ctw of Natural Zambian Emerald
Responsibly Sourced
From our beginnings in 2006, we dedicated ourselves to the use of only responsibly sourced precious materials in our jewelry.
The Thomas Laine Experience