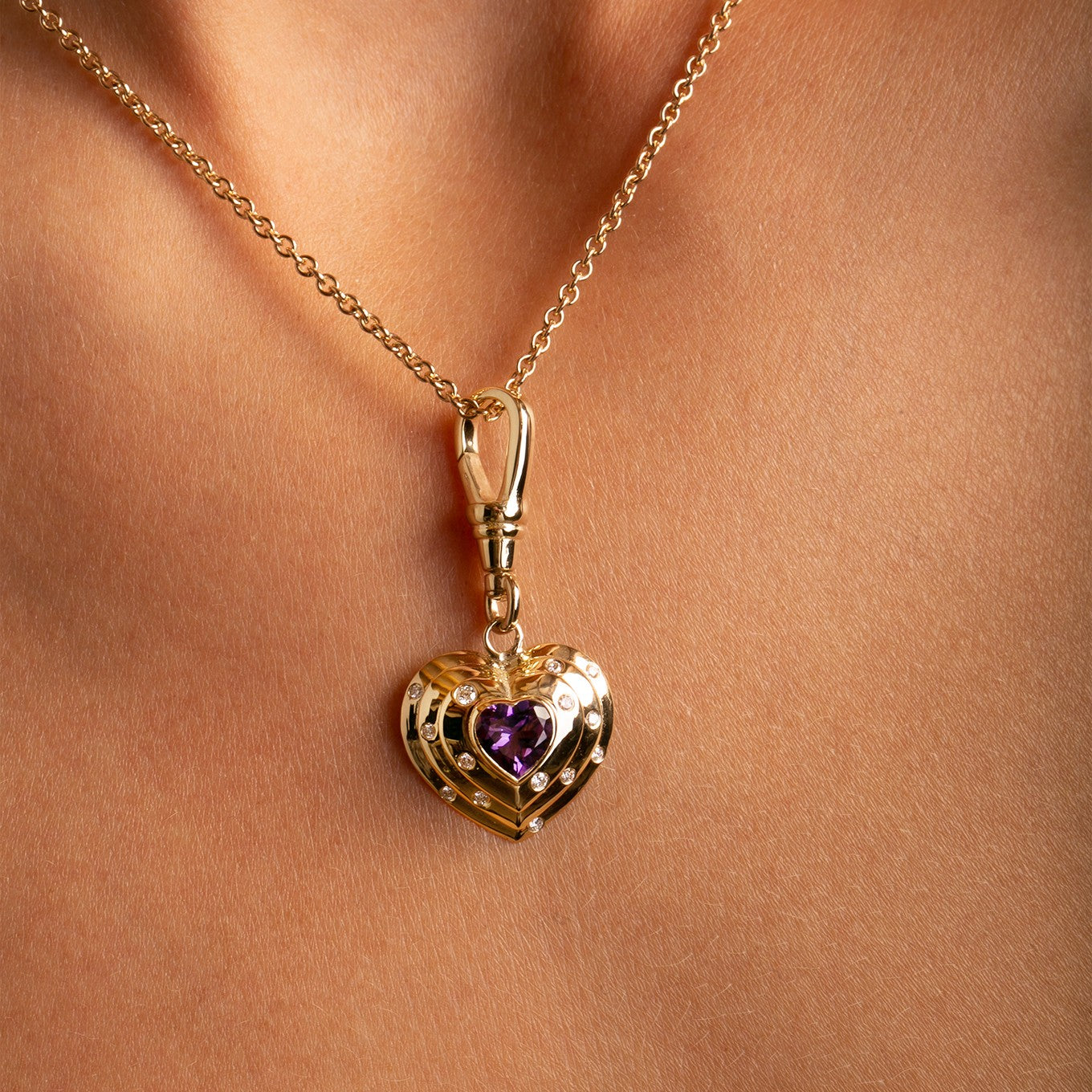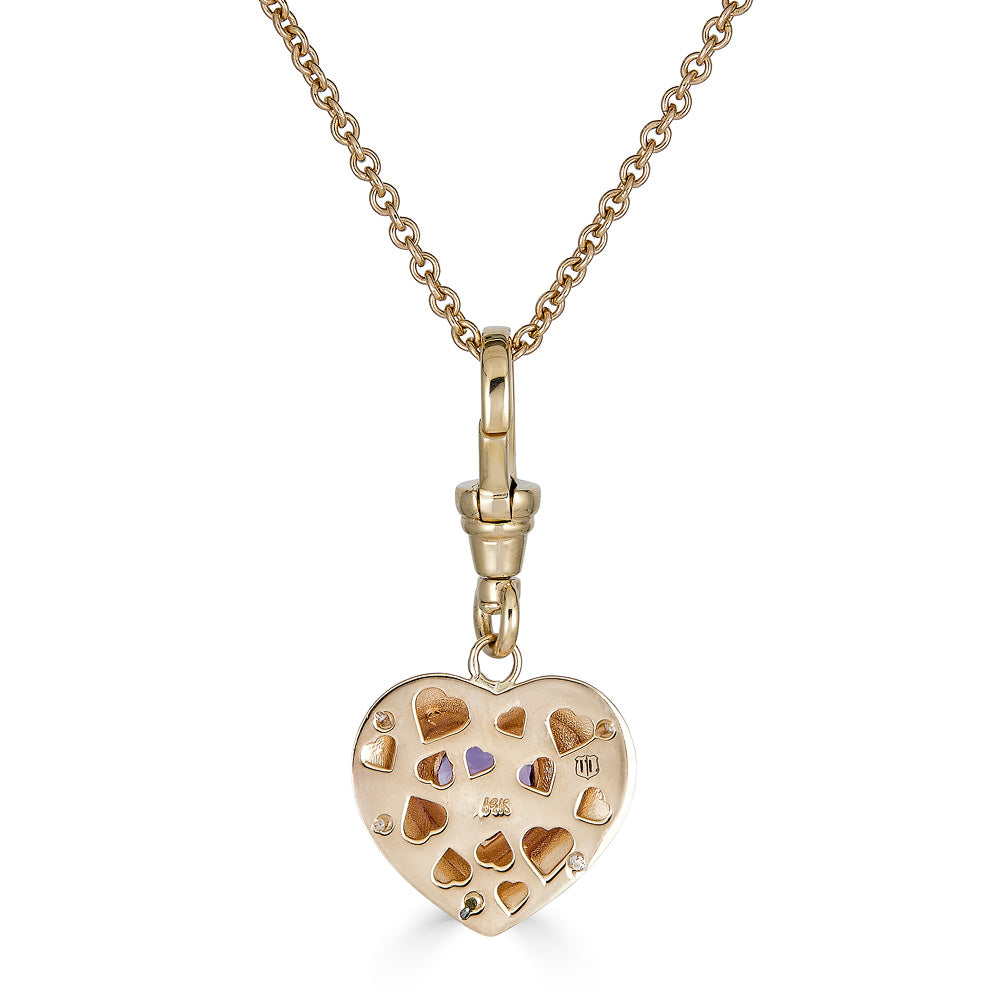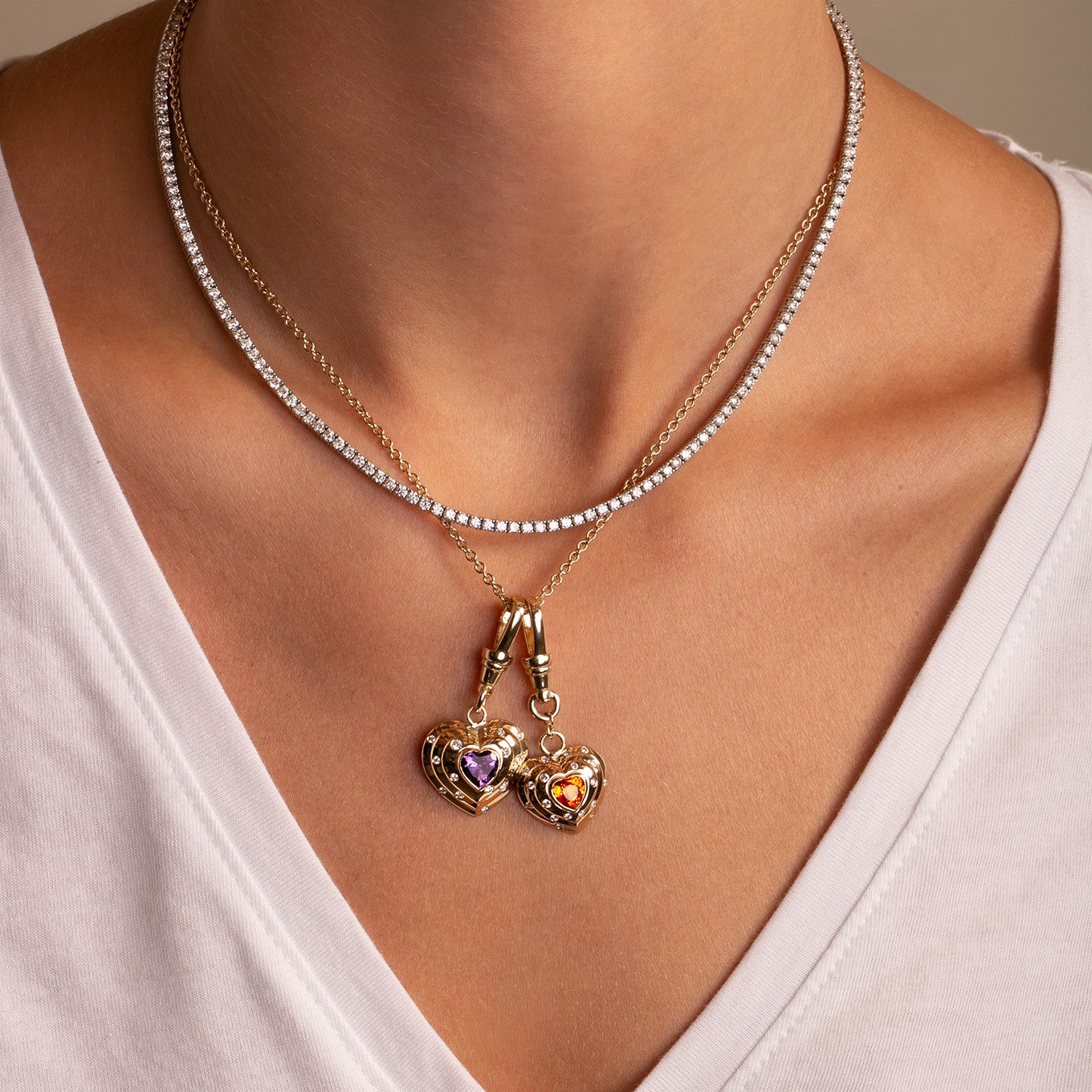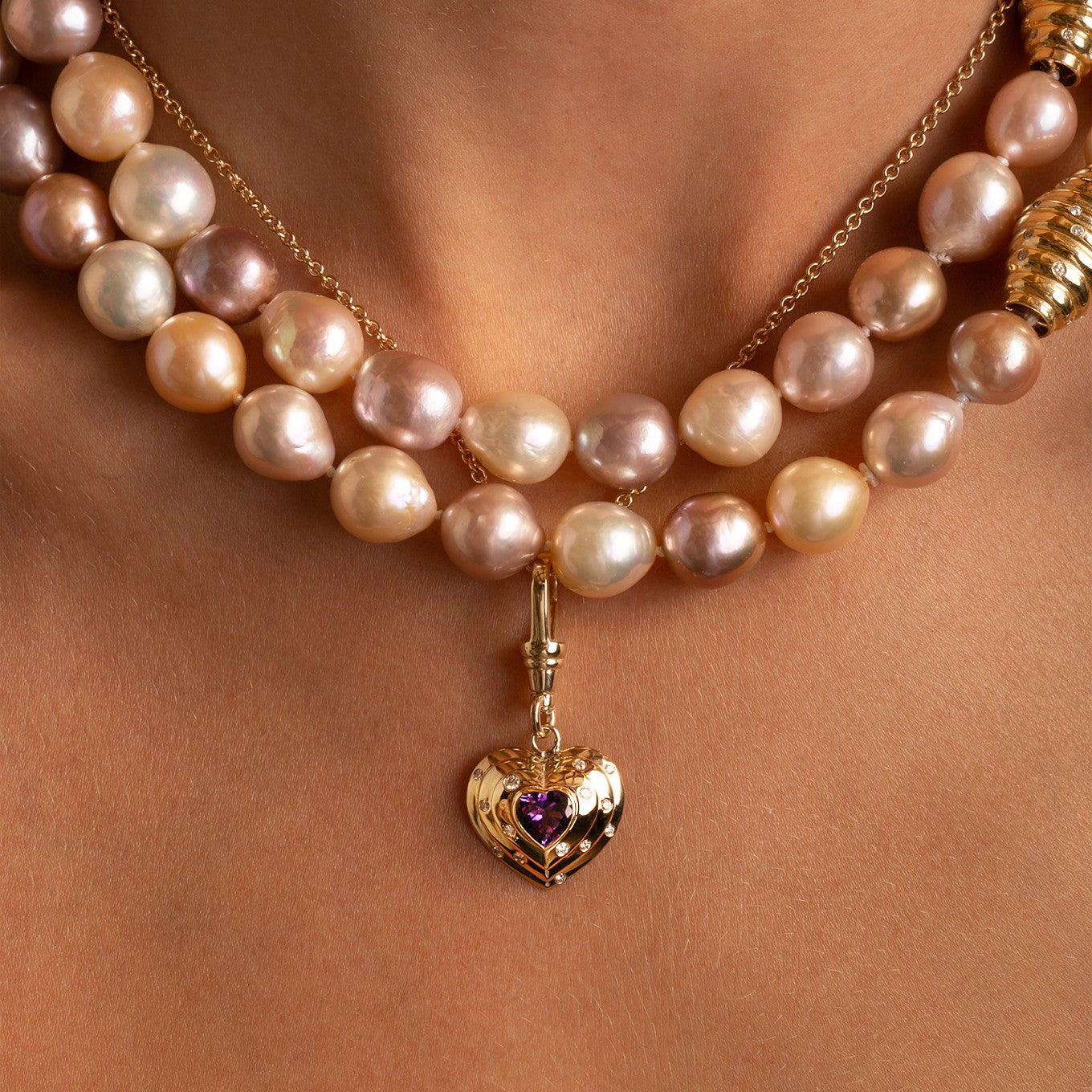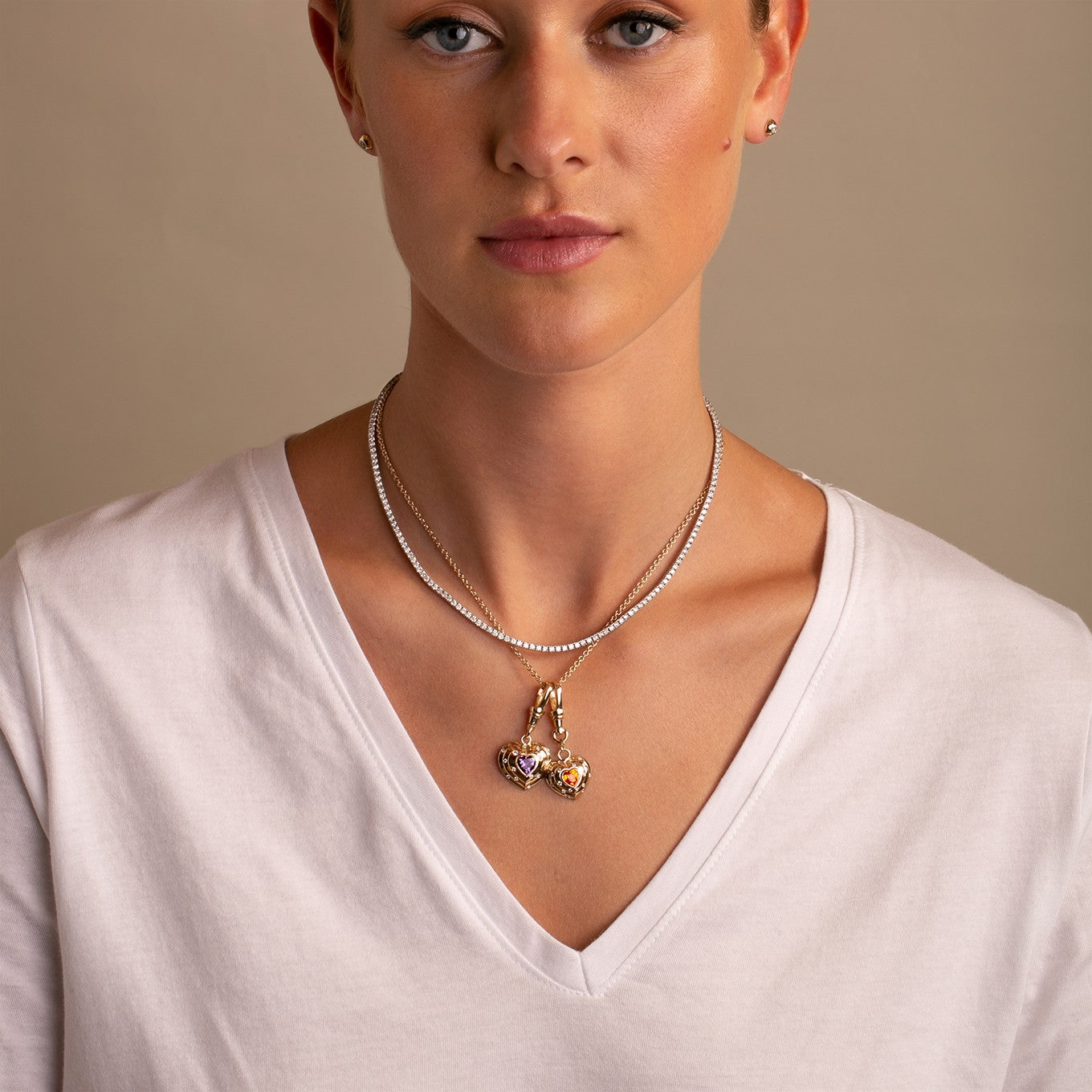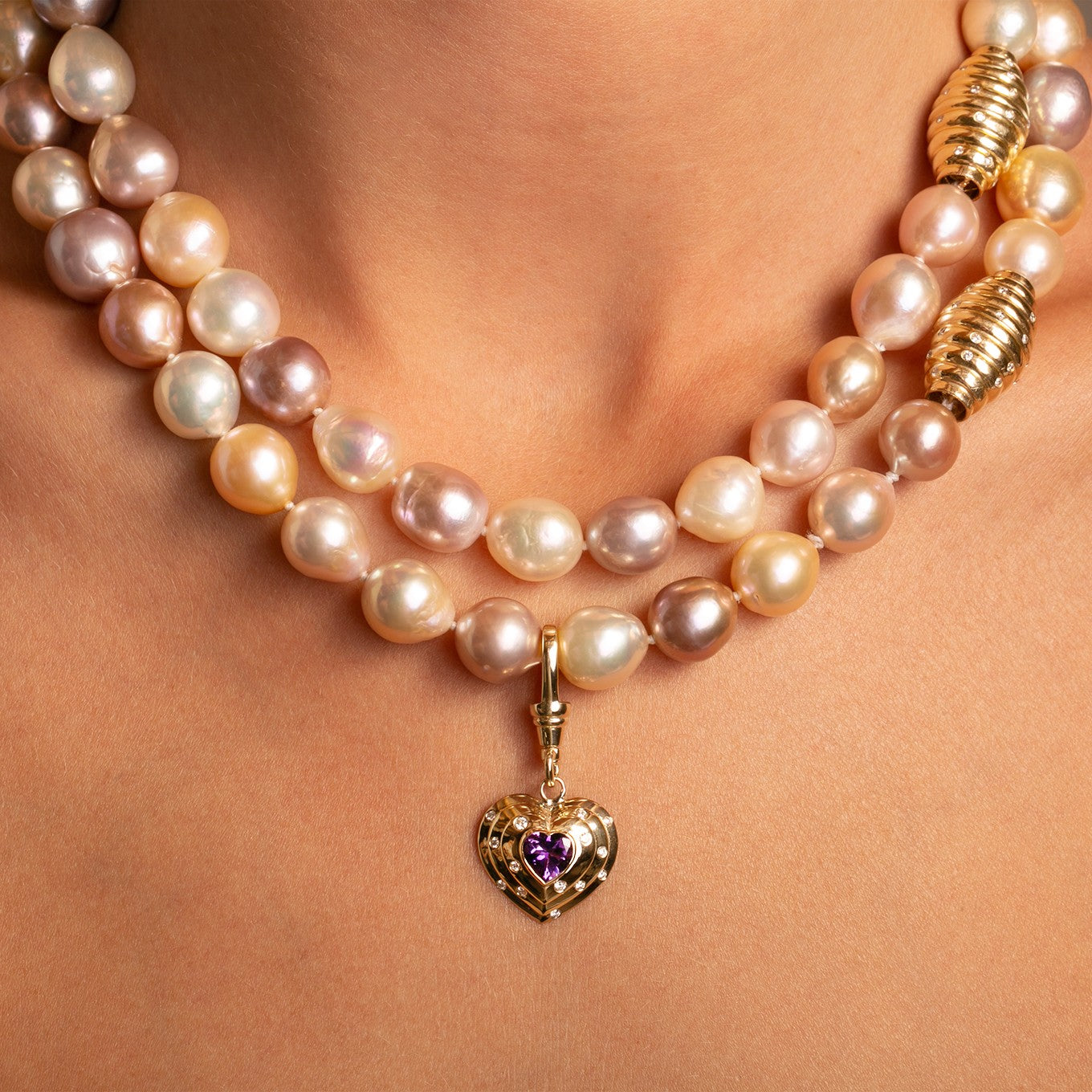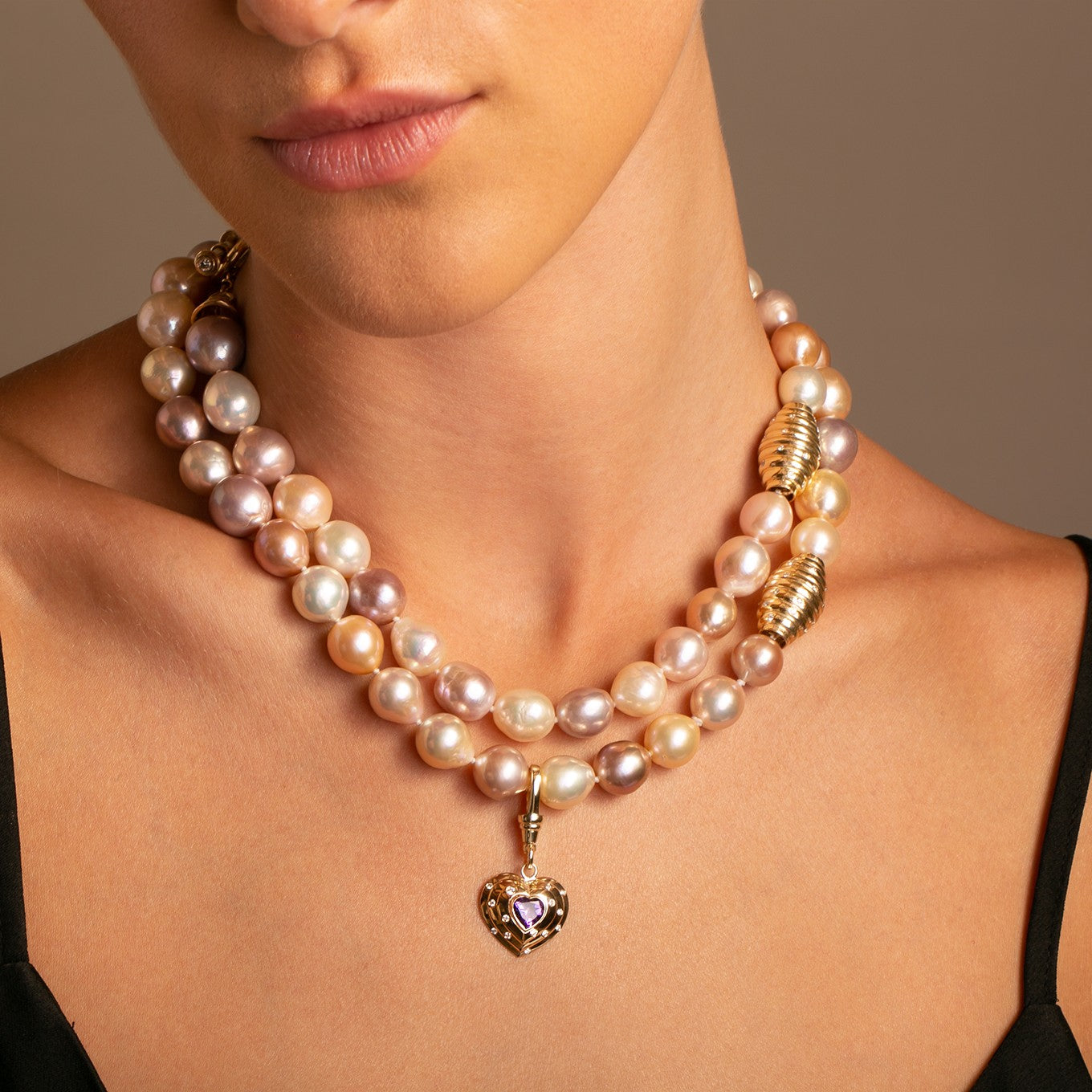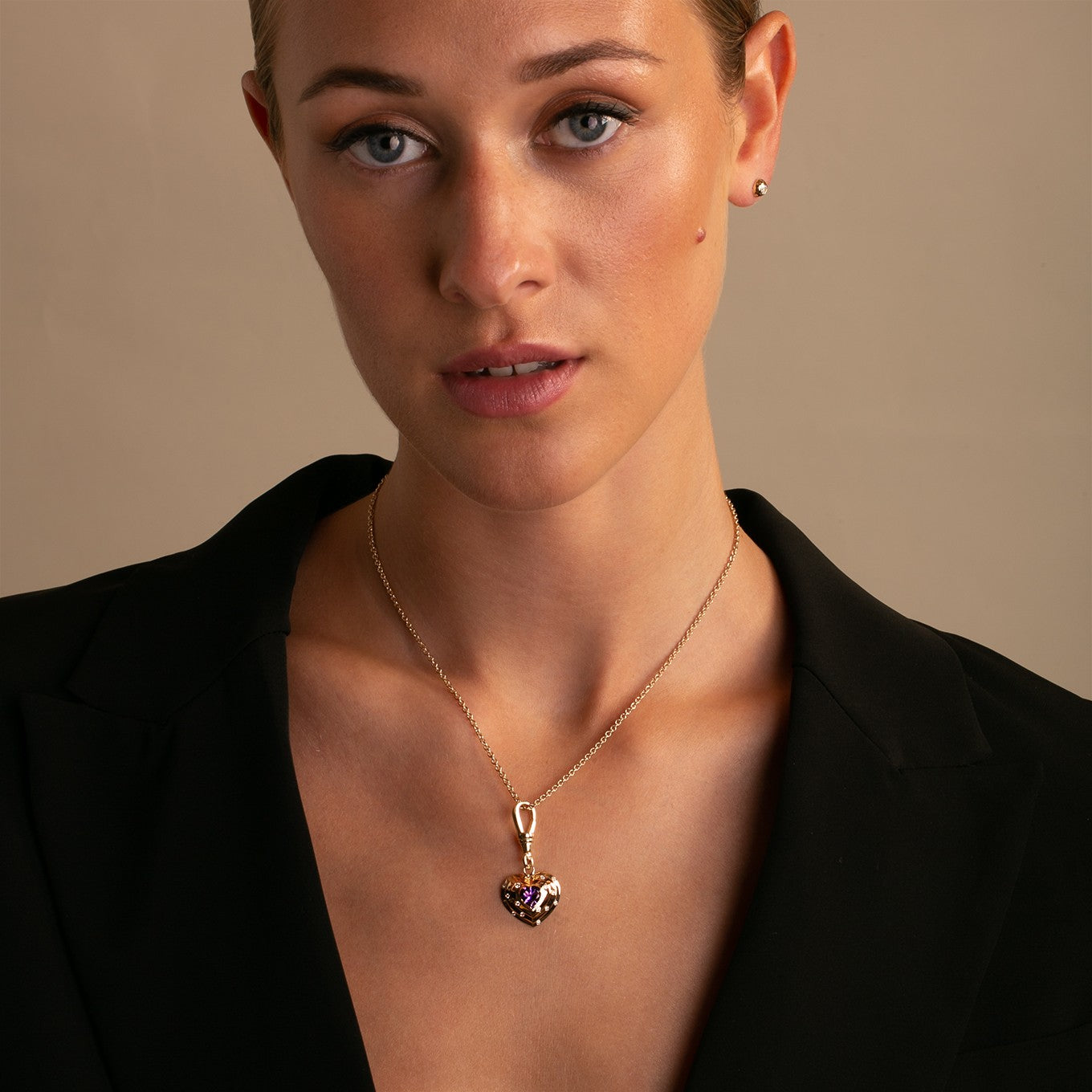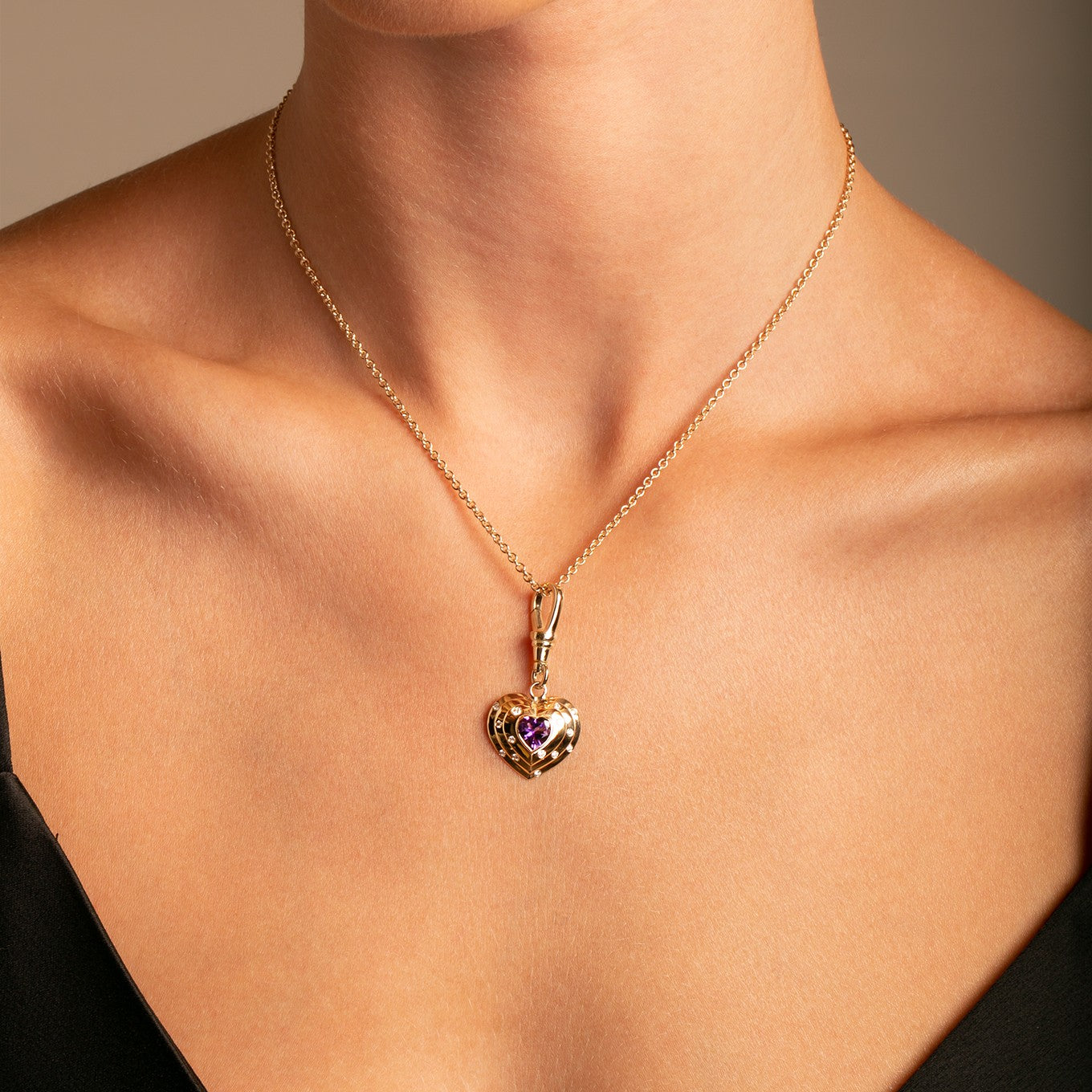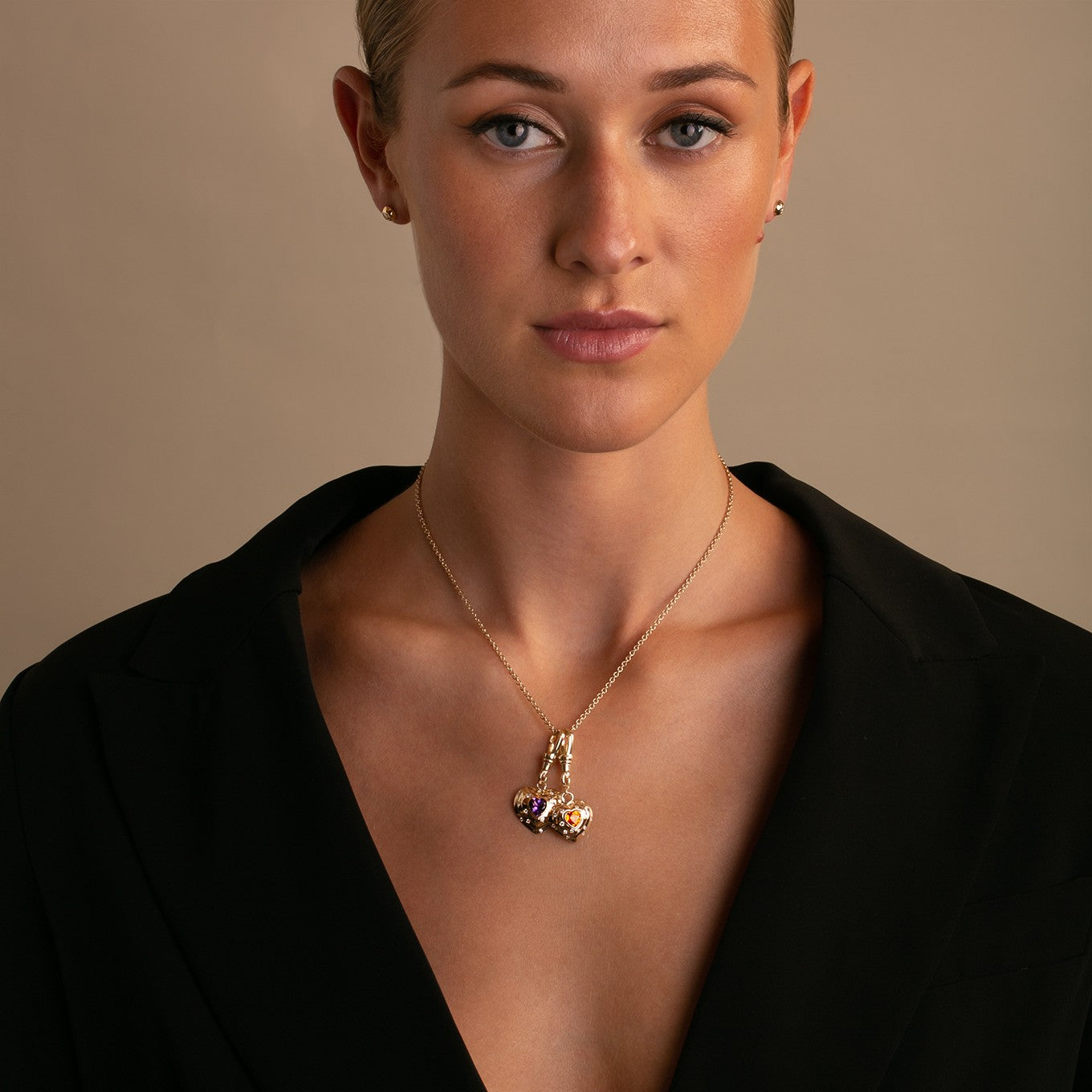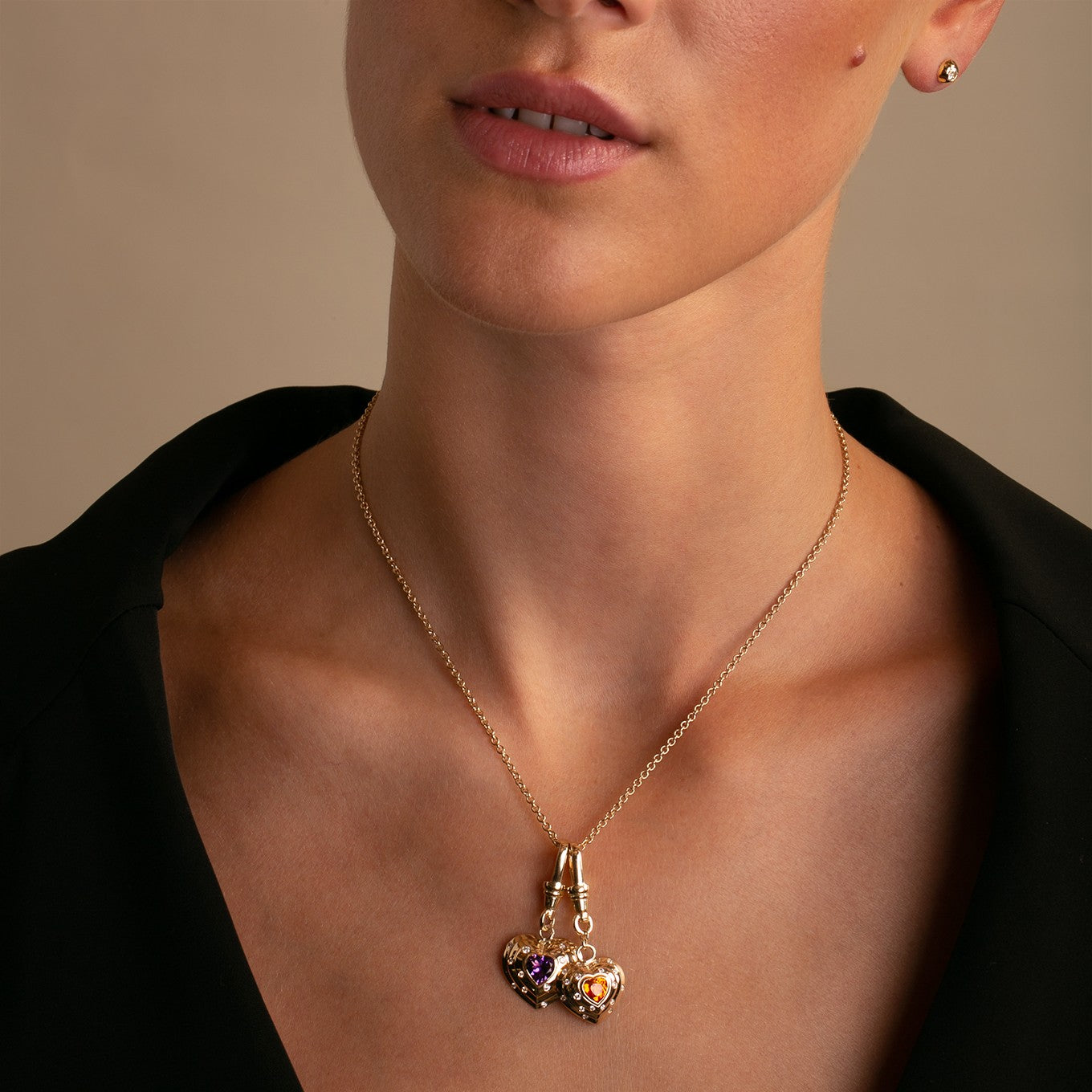 14k Yellow Gold Amethyst and Diamond Heart Charm with Vintage-Inspired Dog Clip
Discover the vivid allure of our Vibrant Amethyst and Diamond Heart Charm, exquisitely set in 14k Yellow Gold.
This heart charm captivates with its deep purple amethyst, complemented perfectly by the surrounding shimmer of diamonds. Fastened with a vintage-inspired dog clip, this piece pays homage to classic designs while embodying modern luxury.
With Thomas Laine's commitment to craftsmanship, this charm promises to be a testament to moments treasured and stories untold.
All our gemstones are carefully selected for their color and quality of gemstone.  
Designed and Handcrafted in NYC by our team of master jewelers. 
Detailed Information:

14K Gold
Width 19mm at shoulder.
Total Length 40mm, 20mm Dog Clip, 20mm Heart
Amethyst 1.15 tcw ( 7x7 mm)
Diamonds .16ctw  DEF Colour , VS Quality
Can be Custom ordered in all sizes or metal: -4 -6 week  Delivery Time

Responsibly Sourced
From our beginnings in 2006, we dedicated ourselves to the use of only responsibly sourced precious materials in our jewelry.
The Thomas Laine Experience