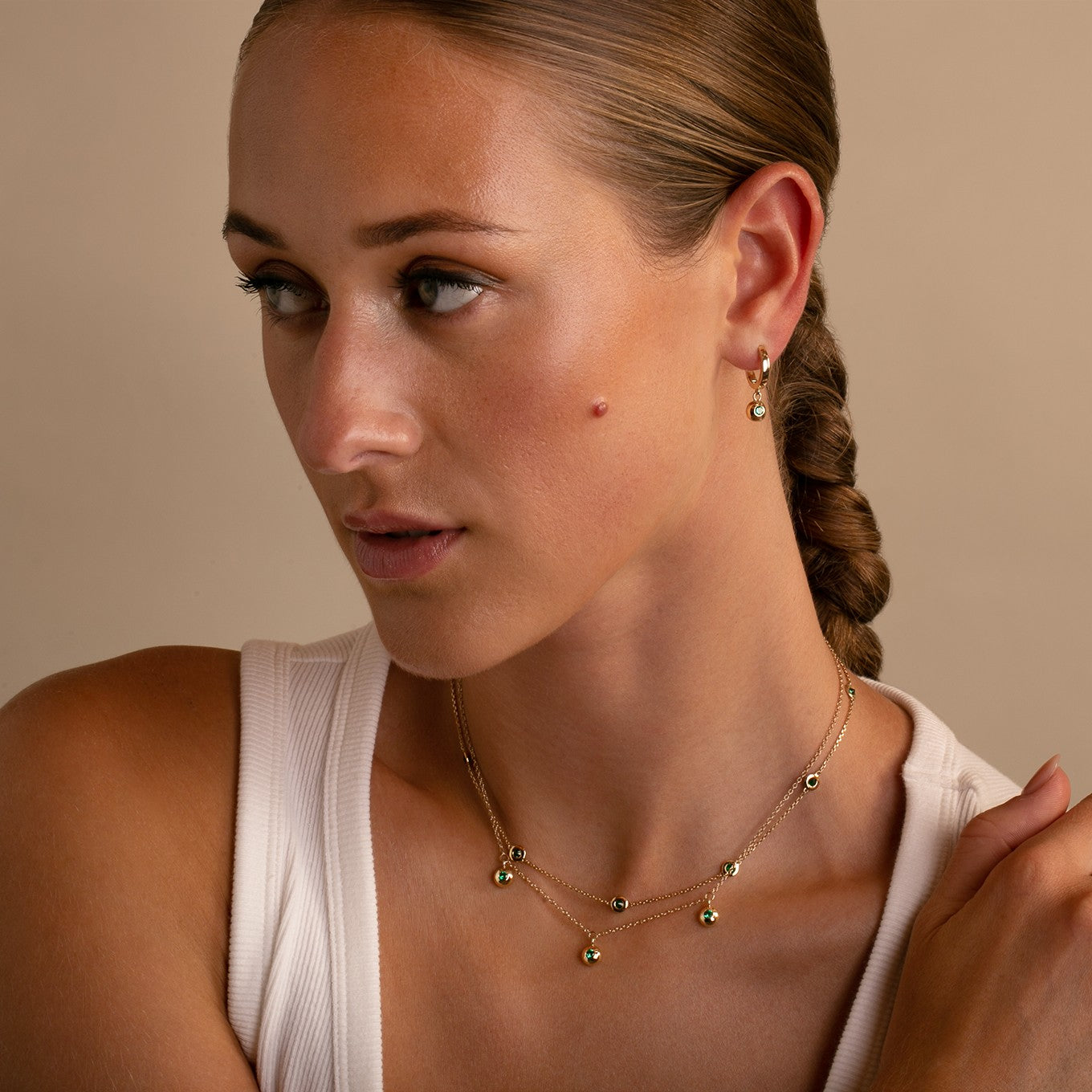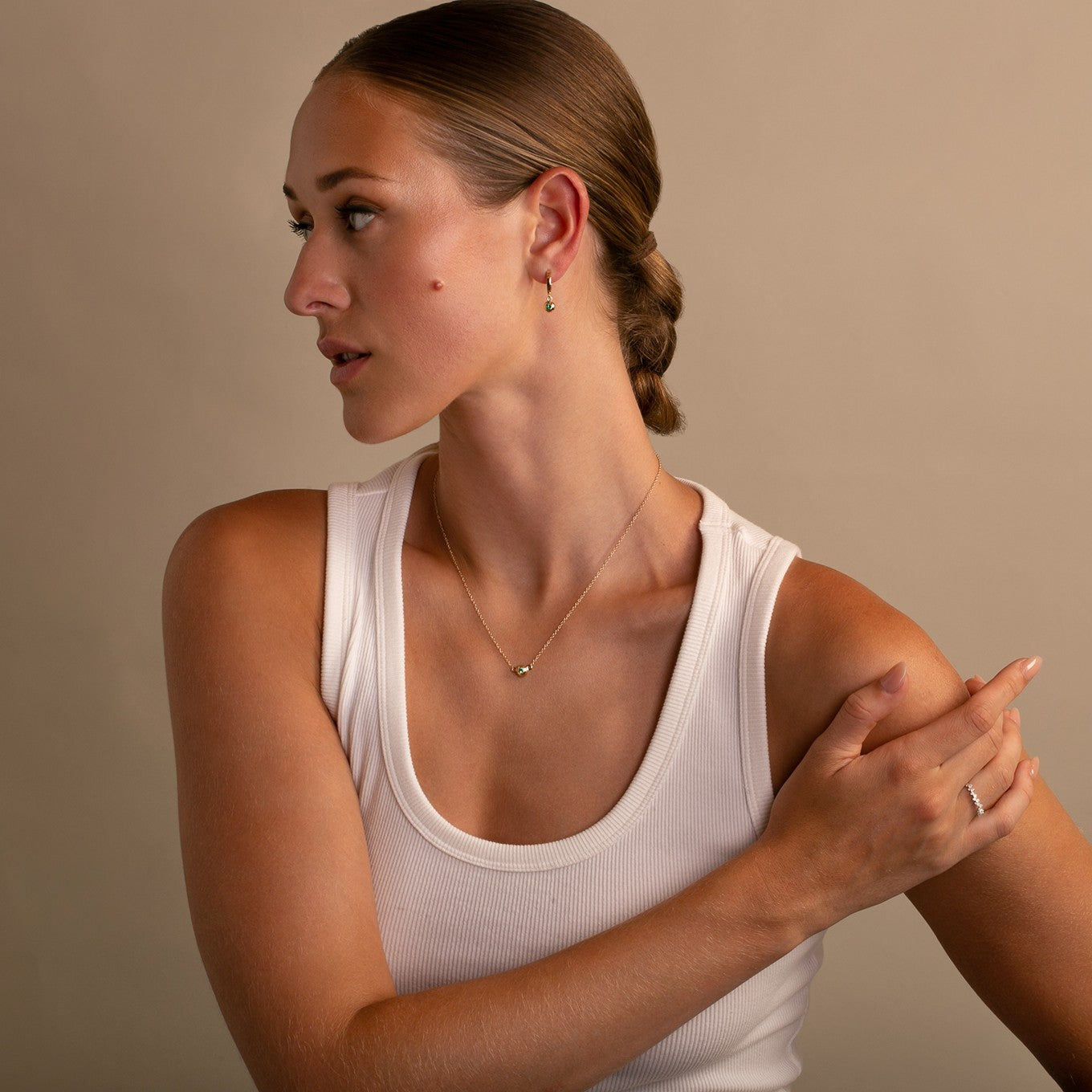 14K Yellow Gold Bezel Set Emerald Drop Hoops
Presenting our 14k Yellow Gold Bezel Set Emerald Drop Gypsy Hoops - where the allure of modern luxury meets the adventurous spirit of the gypsy soul. This exquisite pair harmoniously blends timeless elegance with a contemporary, bohemian-inspired design.
Sculpted with precision from luminous 14k yellow gold, these gypsy hoops exude an inherent warmth that beautifully complements their bold silhouette. The hoops transition into a sophisticated drop design, wherein each piece is adorned with a singular, stunning emerald. The natural Zambian emerald gemstone is encased in an artful bezel setting, which not only secures the precious stone but also magnifies its vibrant, verdant hue.
 Despite their minimalist design, these hoops demand attention and appreciation. They make for an exquisite addition to any jewelry collection and are versatile enough to transition effortlessly from day to night.
Detailed Information:
14k Yellow Gold Hoops
Hinge Closure
14.2mm Hoop length
2mm :Hoop Width
Total length including drop: 22mm
.20ctw of Natural Zambian Emerald
Responsibly Sourced
From our beginnings in 2006, we dedicated ourselves to the use of only responsibly sourced precious materials in our jewelry.
The Thomas Laine Experience