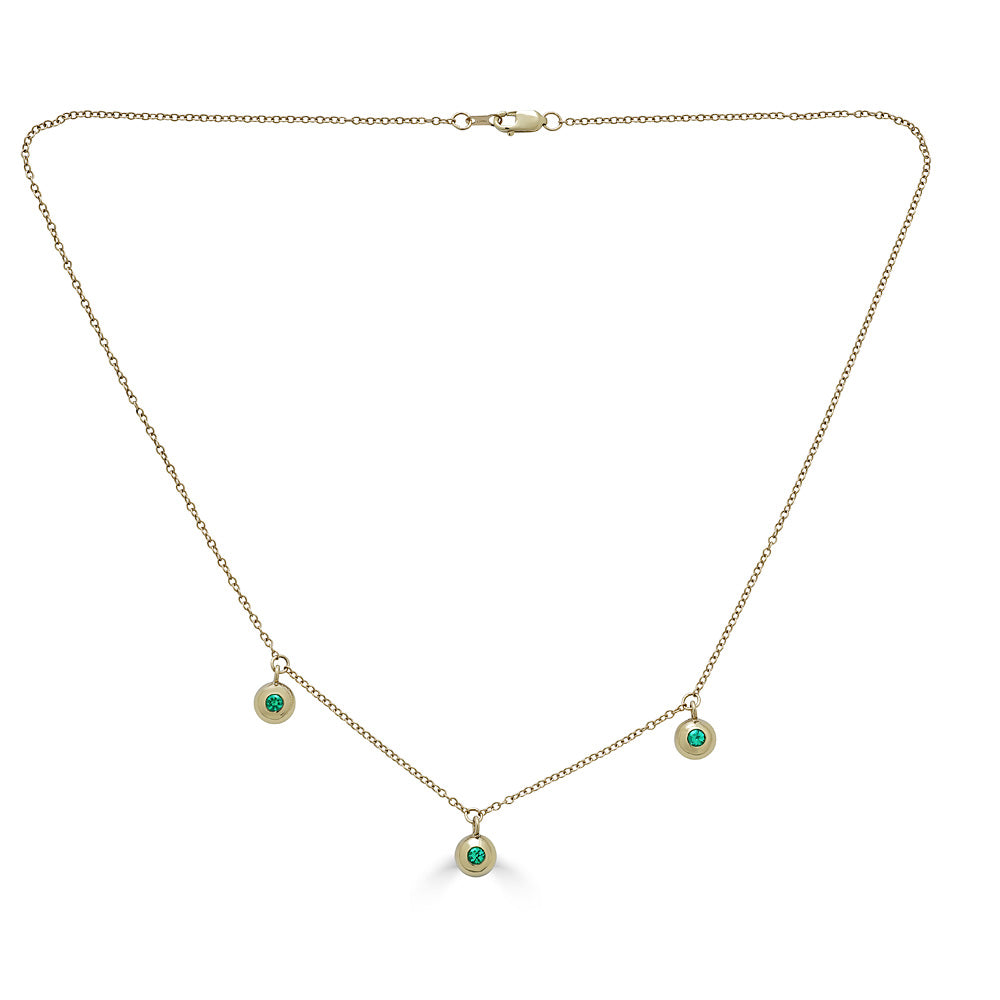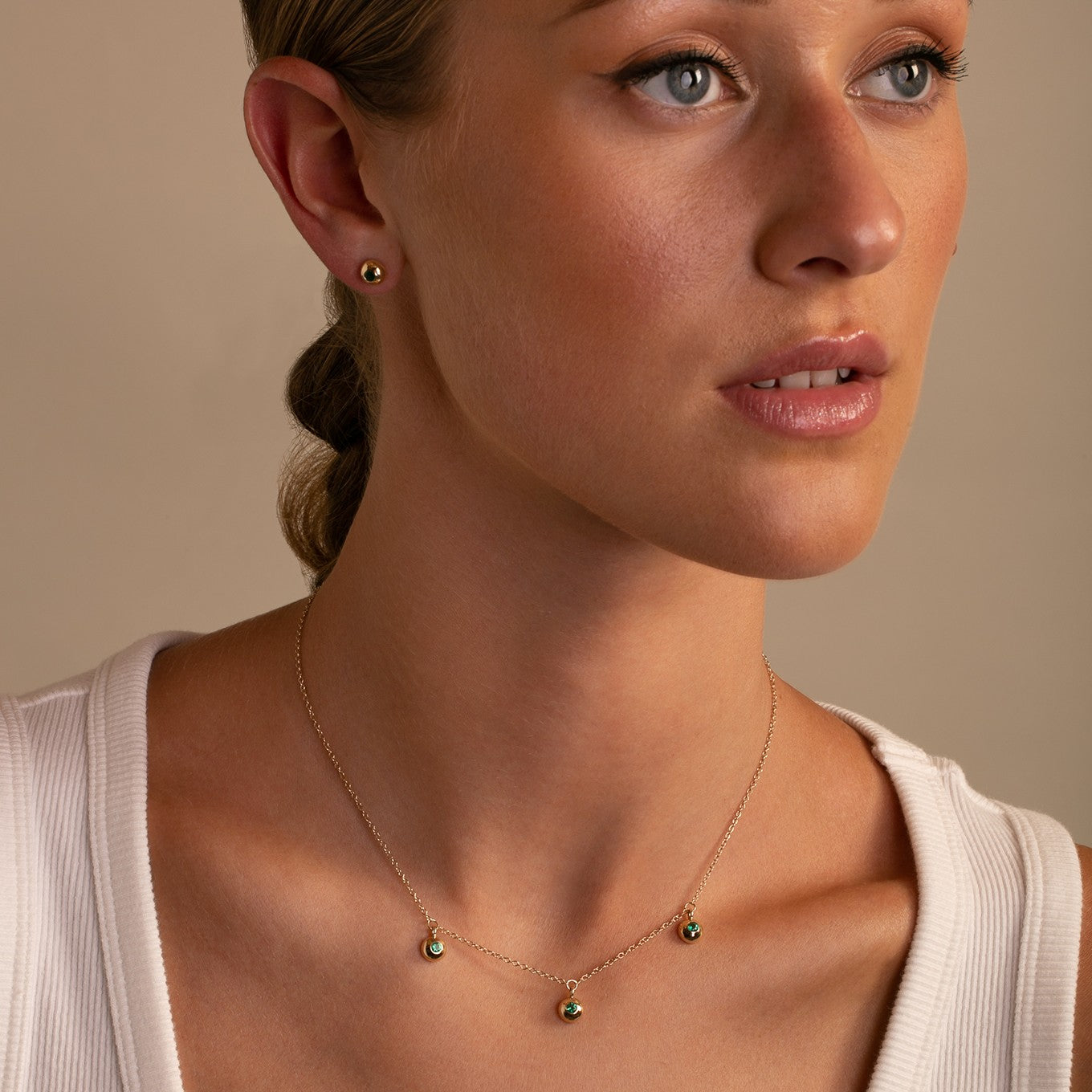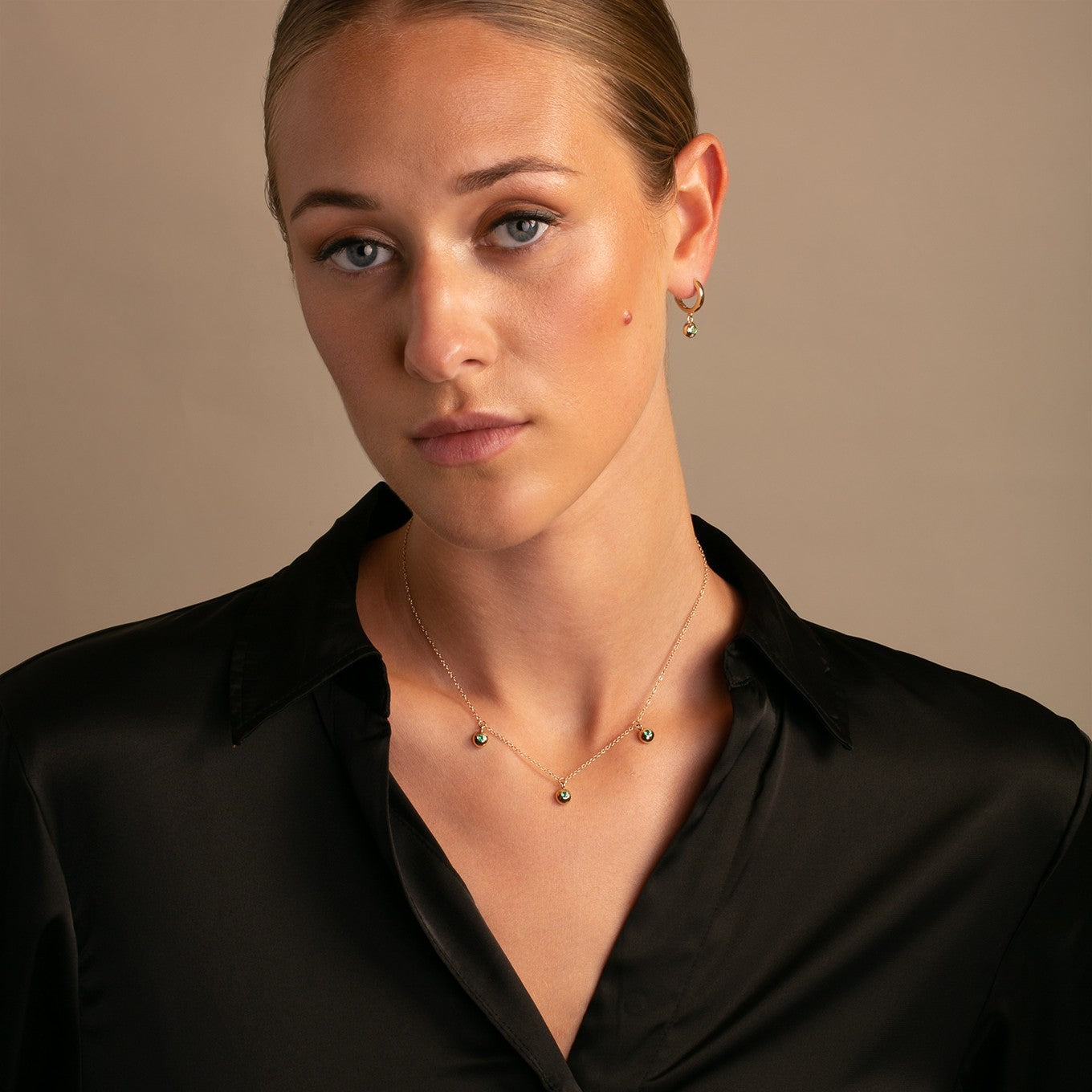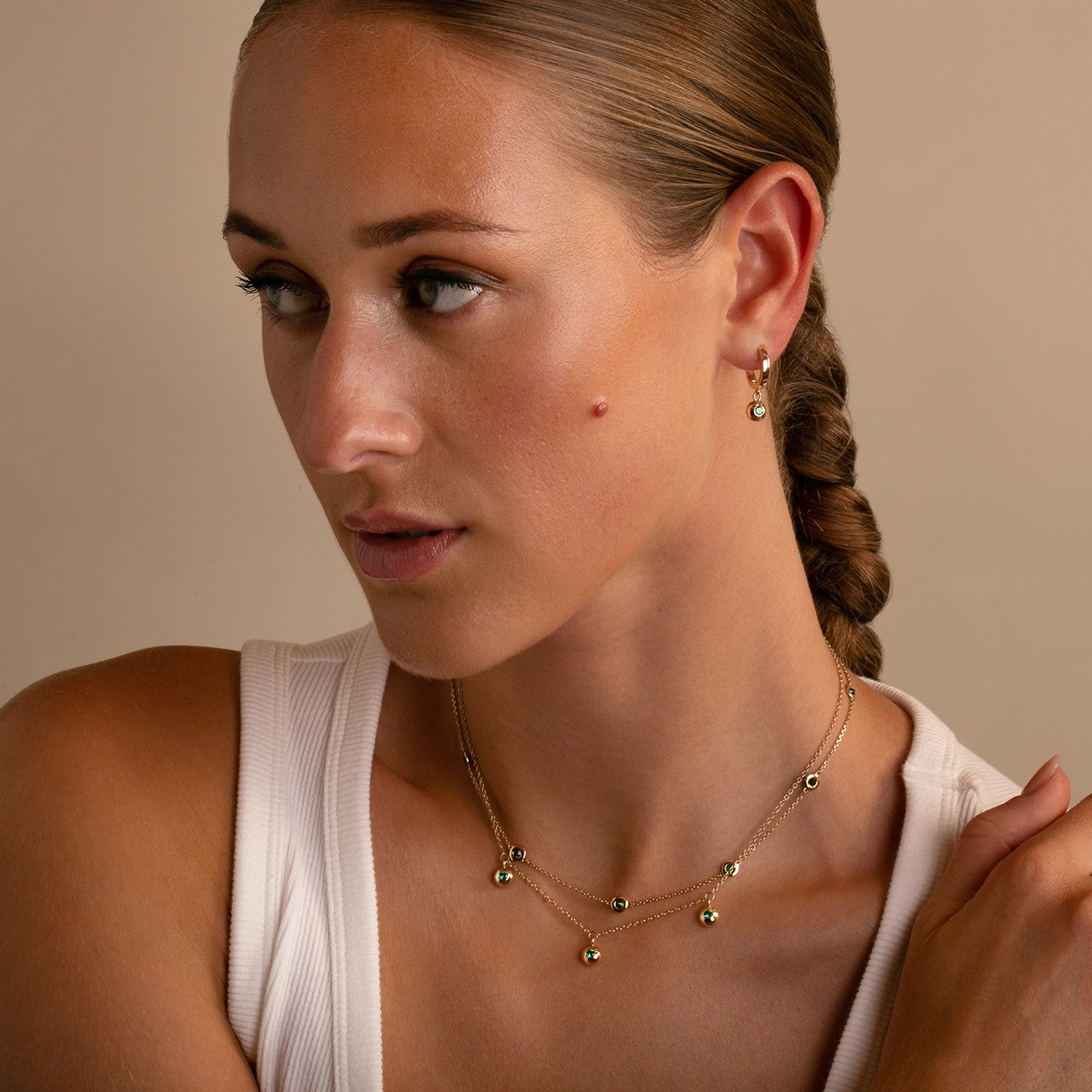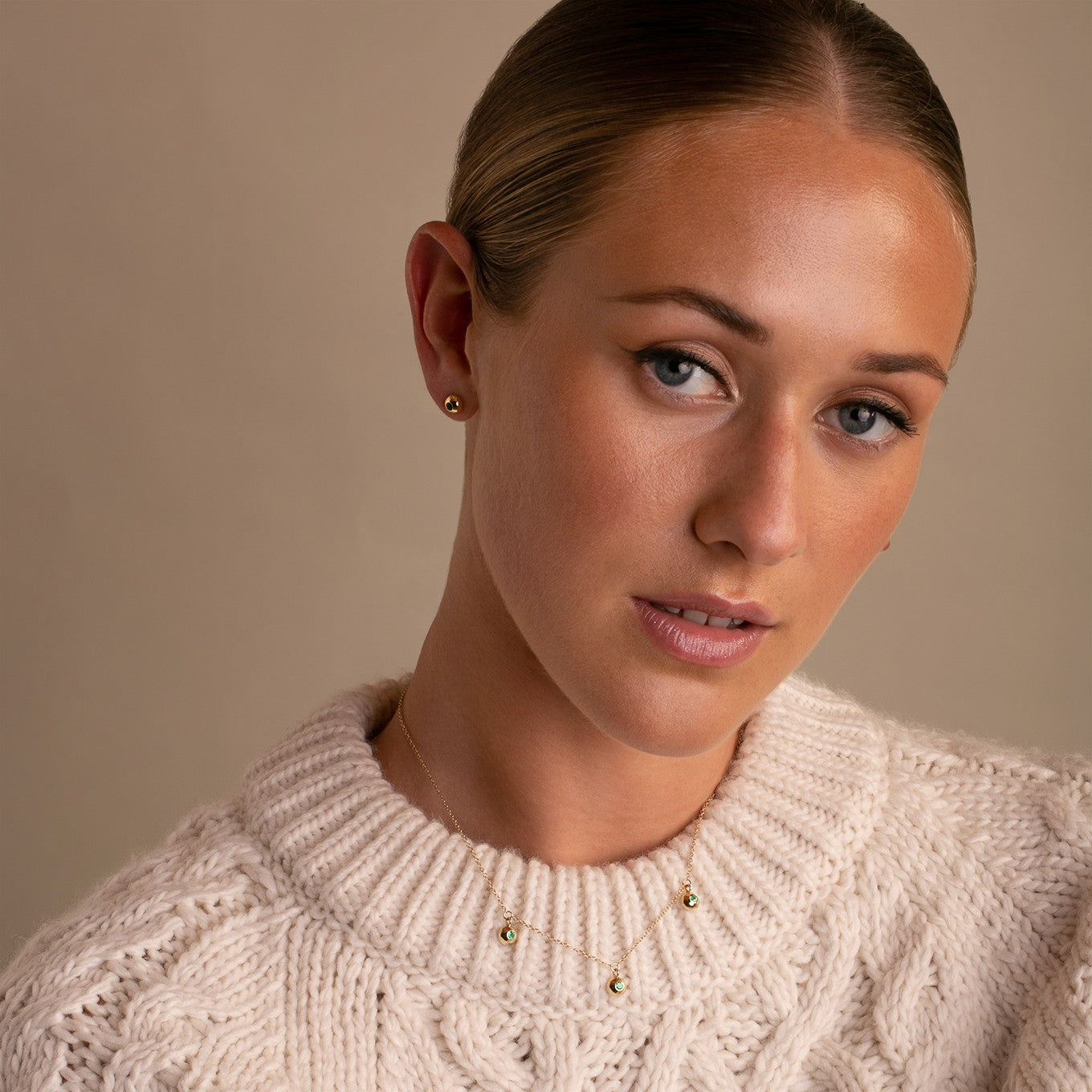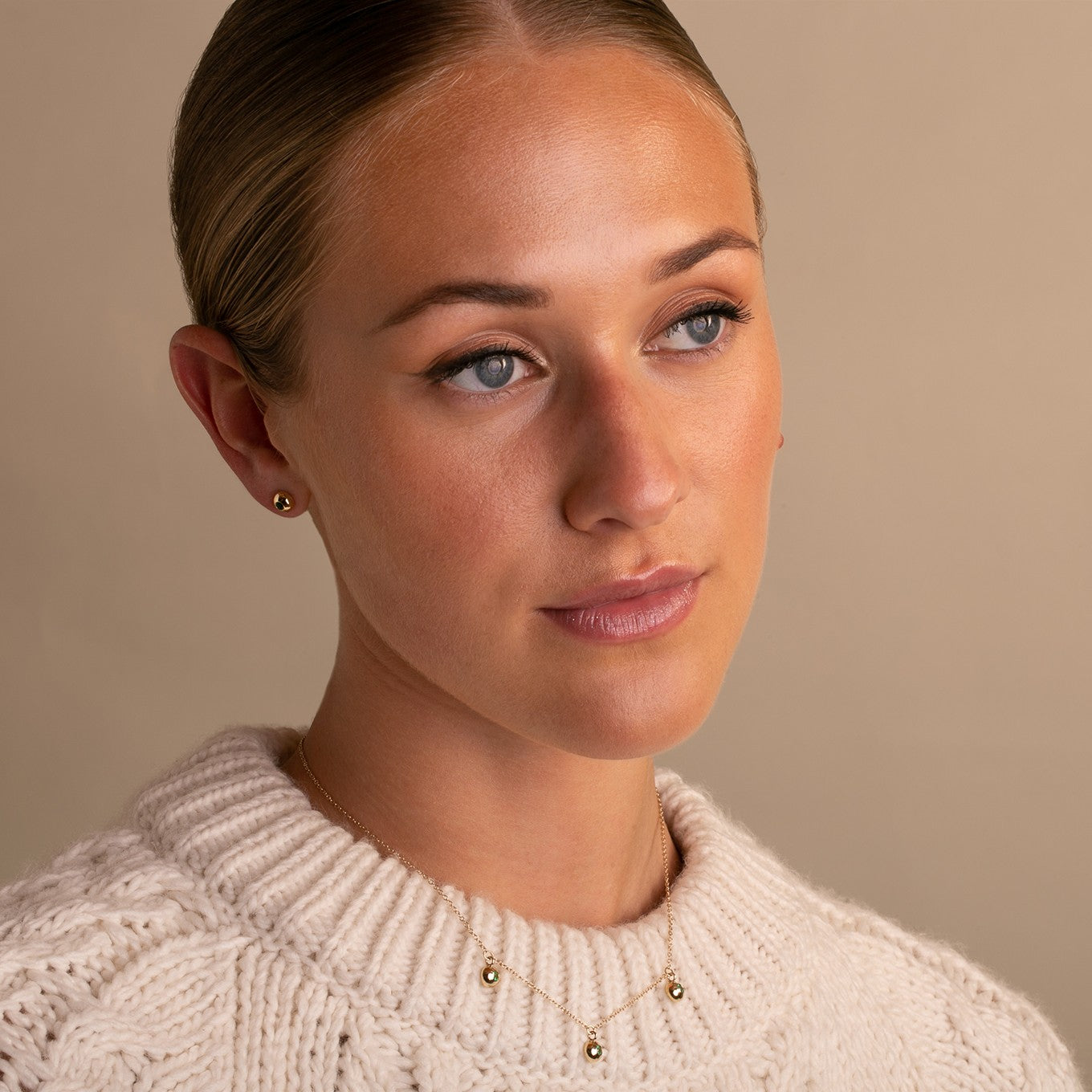 14K Yellow Gold Dome Bezel Set Emerald Trio Necklace
Introducing our 14k Yellow Gold Dome Bezel Set Emerald Trio Necklace - an emblem of modern sophistication and luxury.
Elegantly sculpted from luxurious 14k yellow gold, the pendant boasts a contemporary dome design that seamlessly encircles a striking trio of natural emeralds. Each of these radiant gemstones is carefully encased in a sleek bezel setting, ensuring both their protection and prominence.
The vibrant emeralds, with their rich and enchanting hues, beautifully contrast the warm glow of the golden dome. This juxtaposition creates an alluring interplay of light and color, culminating in a piece that is visually captivating.
In the spirit of modern design, the necklace features a minimalist yet robust chain that allows the pendant to take center stage. It gracefully rests around the wearer's neck, offering an exquisite accessory that blends effortlessly with any ensemble.
Detailed Information:
16 inch chain
Lobster Clasp Closure
.30ctw of Natural Zambian Emerald
Responsibly Sourced
From our beginnings in 2006, we dedicated ourselves to the use of only responsibly sourced precious materials in our jewelry.
The Thomas Laine Experience