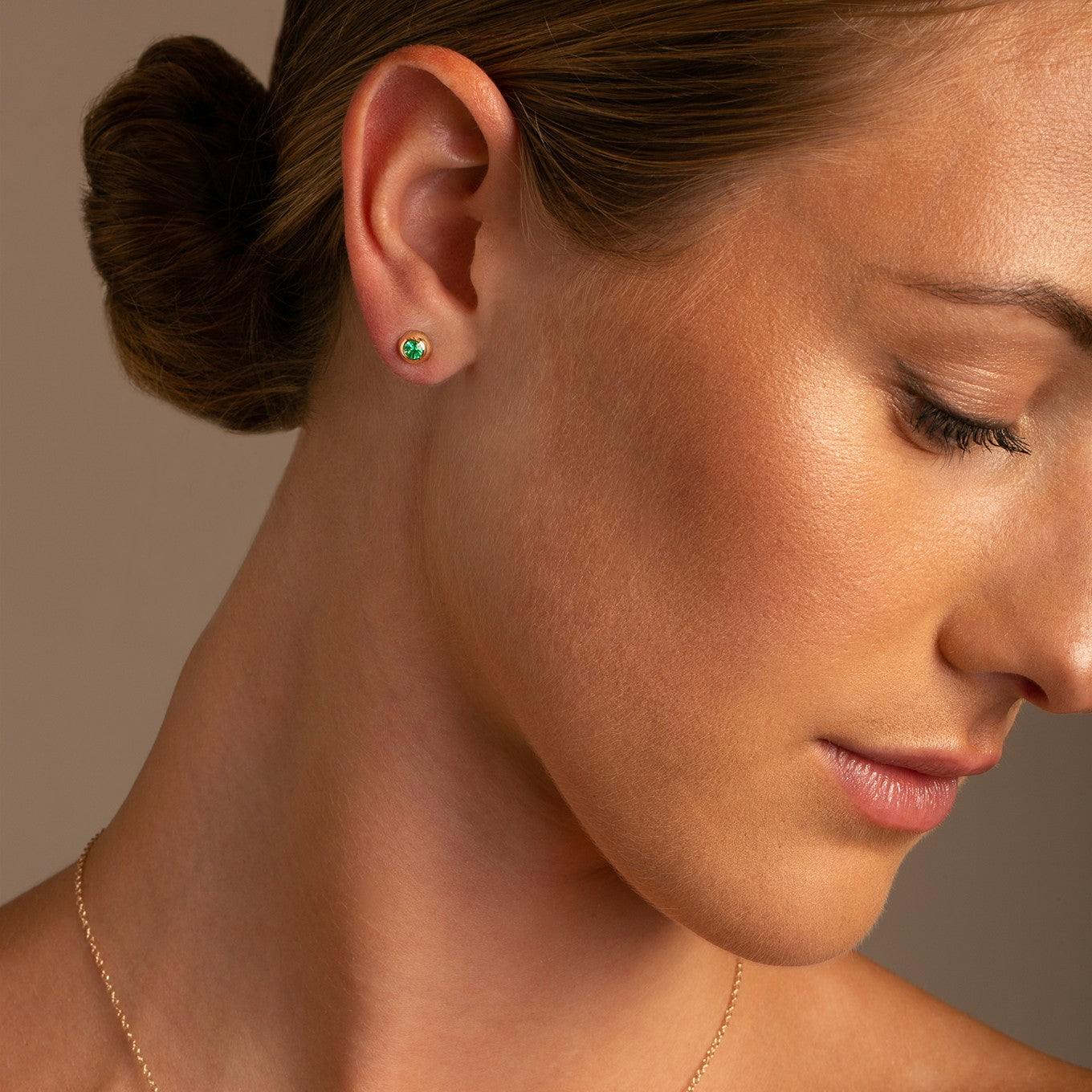 14K Yellow Gold Domed Bezel Set Emerald Stud Earrings
Elegance in simplicity, our 14k Yellow Gold Domed Bezel Set Emerald Studs offer a minimalist yet striking design, perfect for the modern individual. Crafted with precision, each stud encapsulates a vibrant emerald, recognized for its rich green hue that symbolizes renewal and growth. The bezel setting not only provides a contemporary flair but also ensures the gemstone remains the focal point, allowing its natural beauty to shine through.
These studs seamlessly complement both everyday looks and special occasion ensembles, adding a touch of sophistication without overwhelming. Their timeless design ensures they remain a cherished piece in any jewelry collection, serving as a versatile accessory for years to come.
Detailed Information:
14k Yellow Gold Dome  2.3mm High
6 mm  length
.20ctw of Natural Zambian Emerald
Responsibly Sourced
From our beginnings in 2006, we dedicated ourselves to the use of only responsibly sourced precious materials in our jewelry.
The Thomas Laine Experience