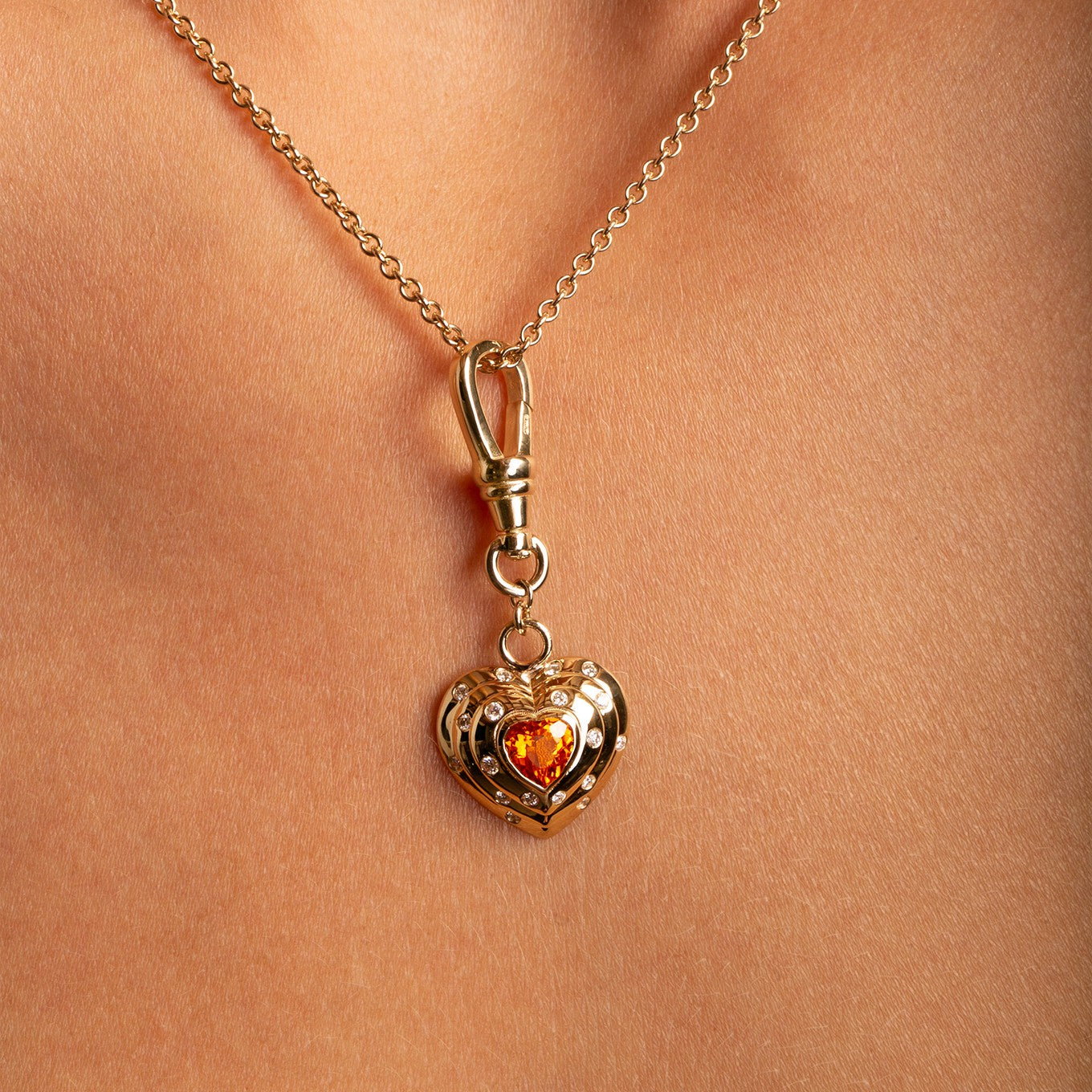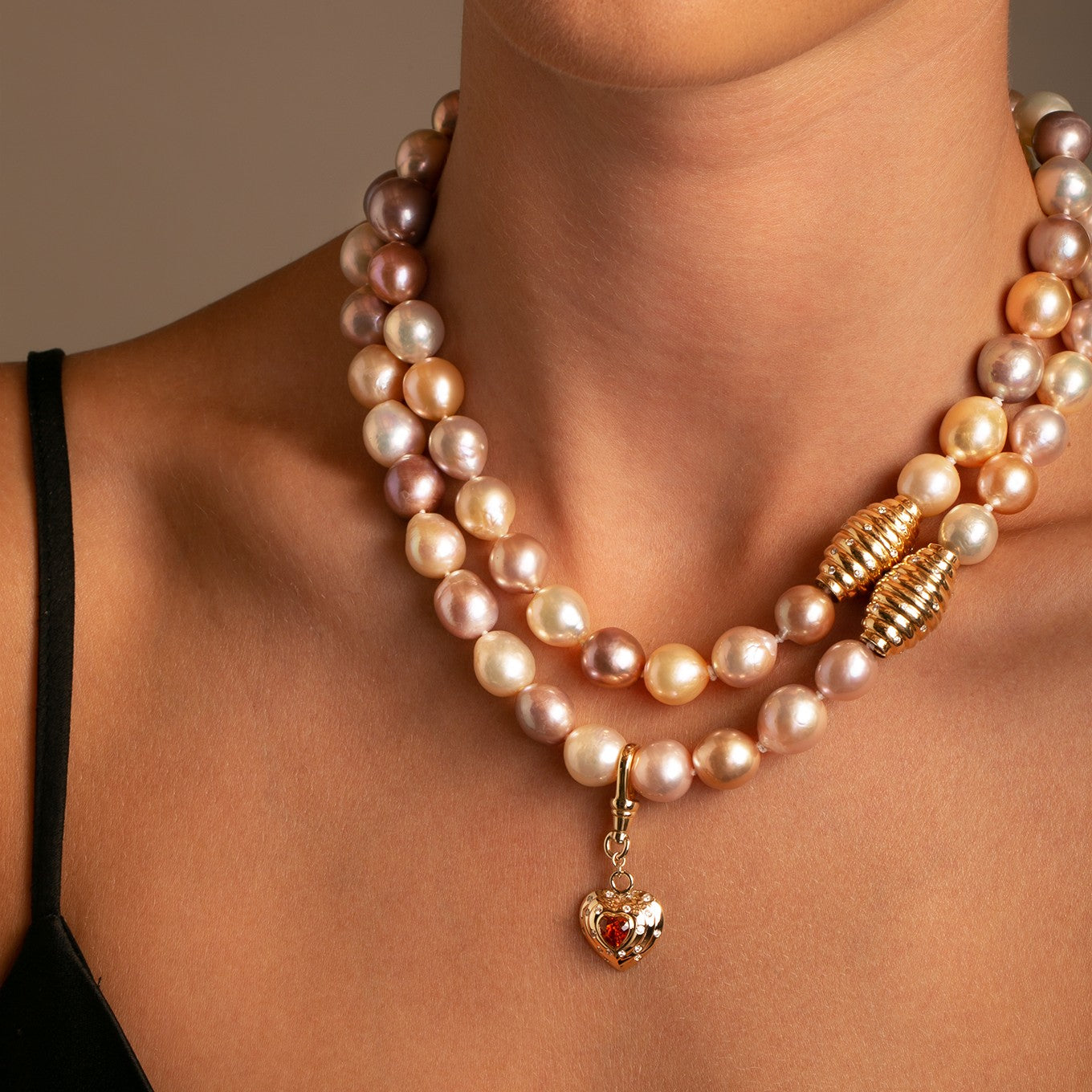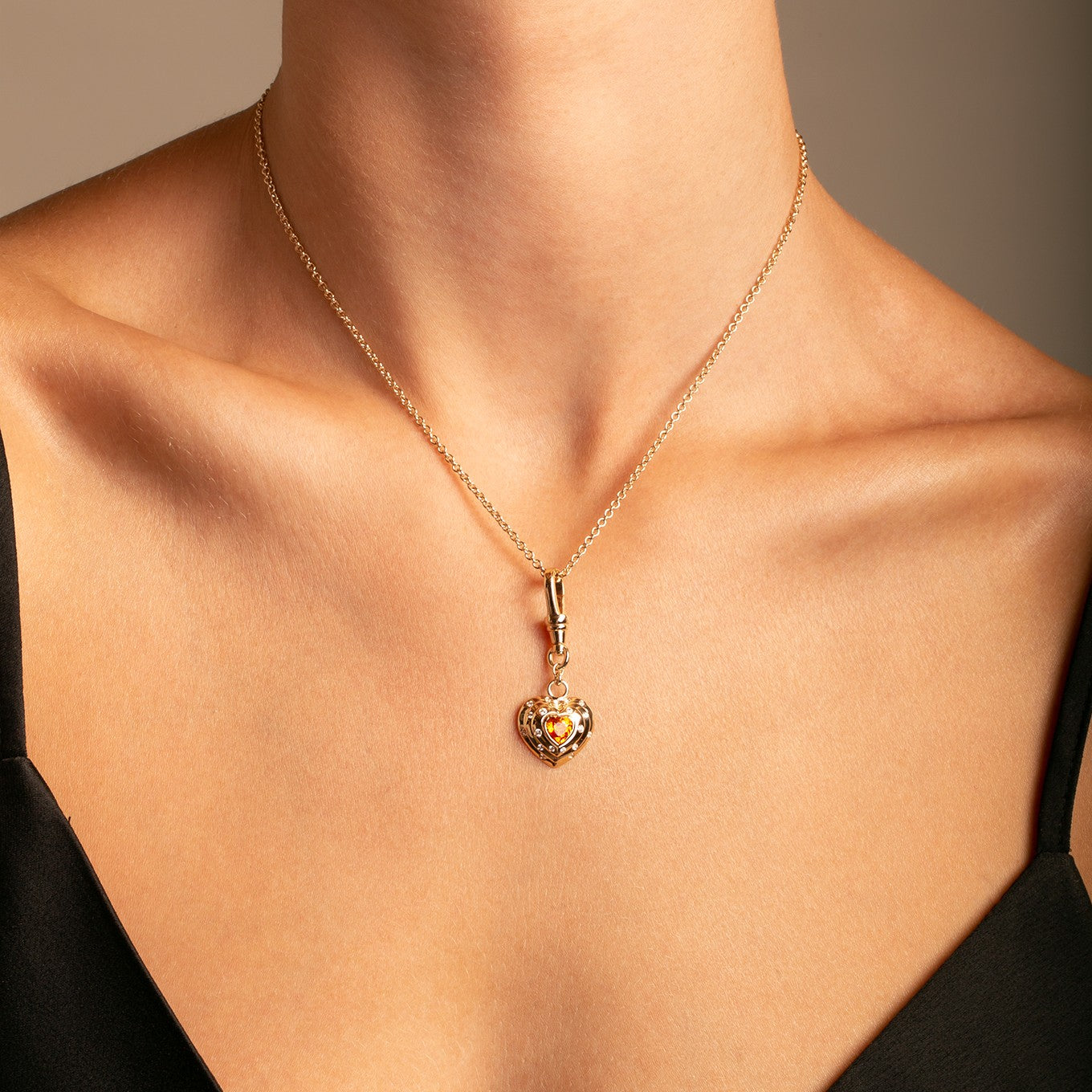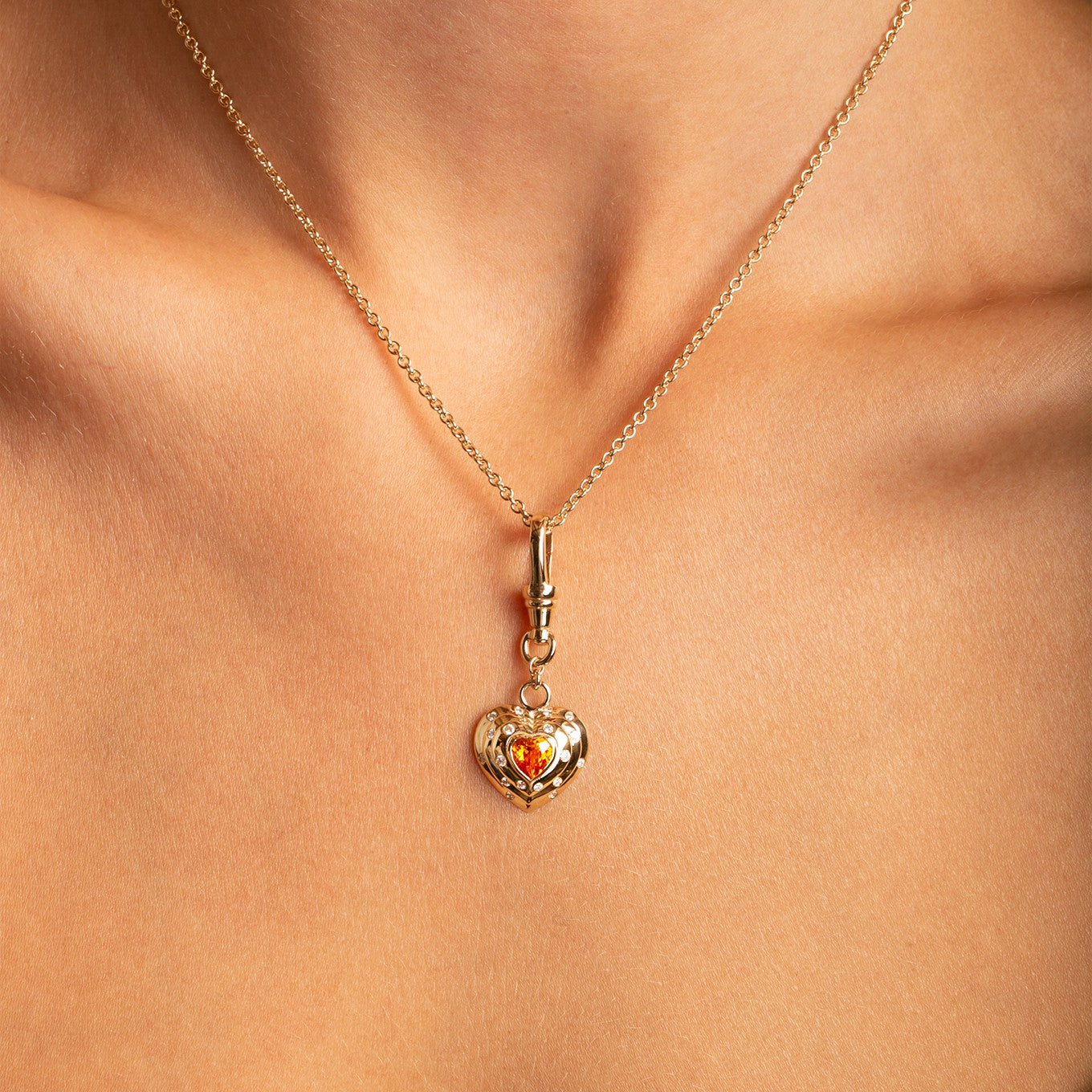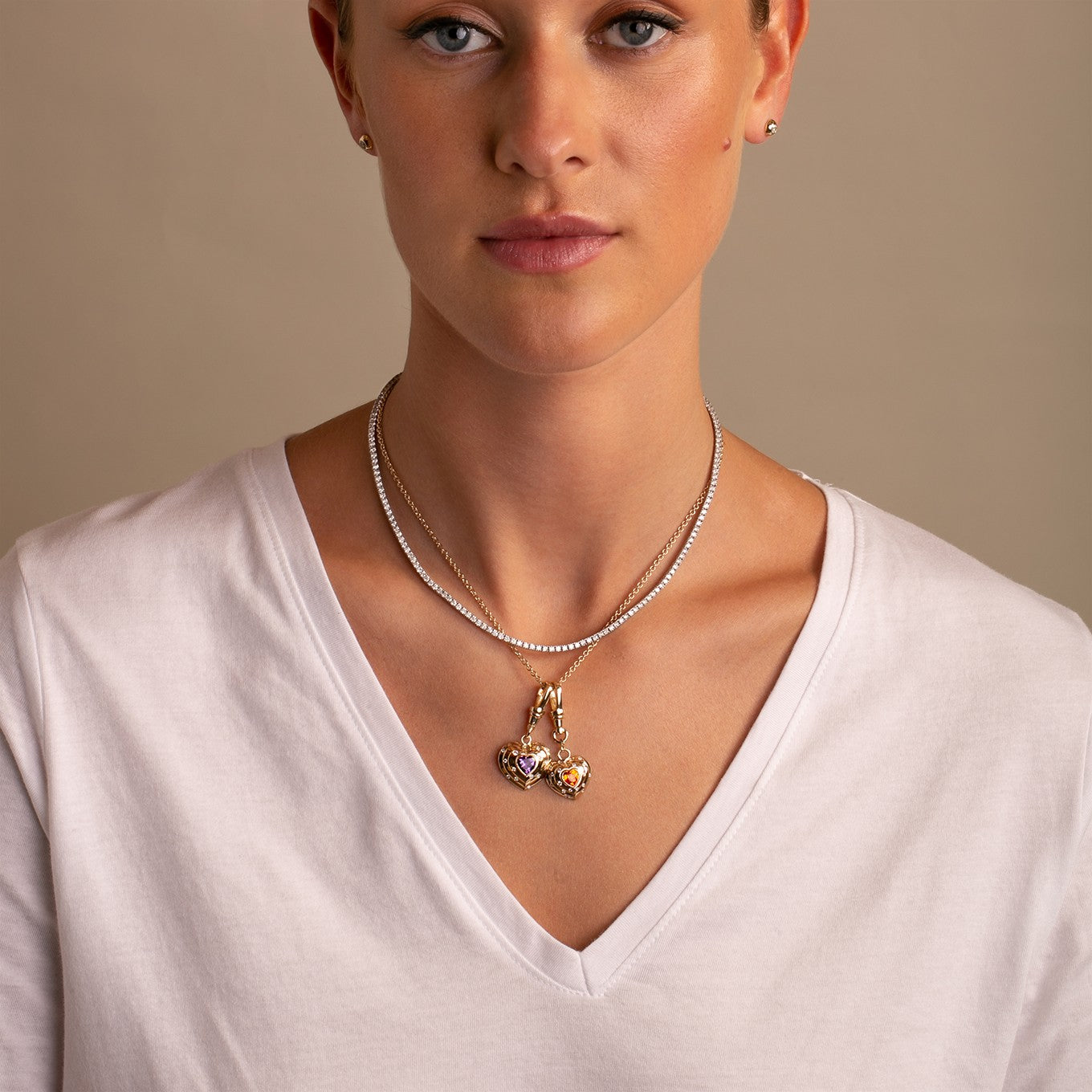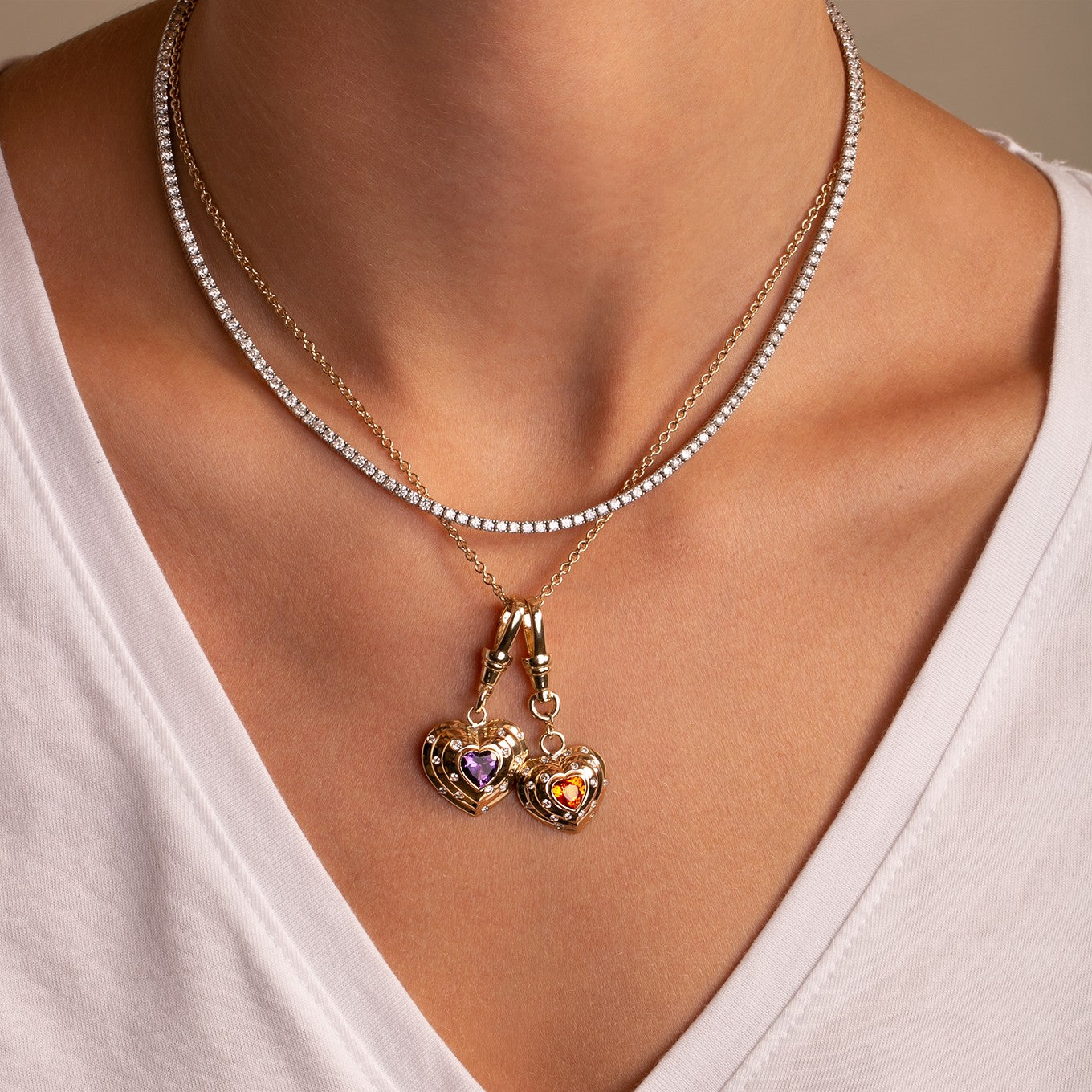 14k Yellow Gold Orange Spessartite Garnet Diamond Heart Charm with Vintage-Inspired Dog Clip
Tradition meets modernity with a sophisticated flair in our heart charm, meticulously crafted in 14k Yellow Gold.
The allure of the vibrant Spessartite Garnet is undeniable — a gemstone synonymous with passion and zest. The intensity of its hue dances alongside the ethereal sparkle of carefully curated diamonds.
Complementing the charm's elegance, a vintage-inspired dog clip anchors the piece, paying homage to timeless design. This isn't just jewelry; it's a bridge between eras, a conversation starter, a piece to treasure forever.
All our gemstones are carefully selected for their color and quality of gemstone.  
Designed and Handcrafted in NYC by our team of master jewelers. 
Detailed Information:

14K Gold
Width 17mm at shoulder.
Total Length 40mm, 20mm Dog Clip, 20mm Heart
Amethyst 1.15 tcw ( 7x7 mm)
Diamonds .16ctw  DEF Colour , VS Quality
Can be Custom ordered in all sizes or metal: -4 -6 week  Delivery Time
Responsibly Sourced
From our beginnings in 2006, we dedicated ourselves to the use of only responsibly sourced precious materials in our jewelry.
The Thomas Laine Experience