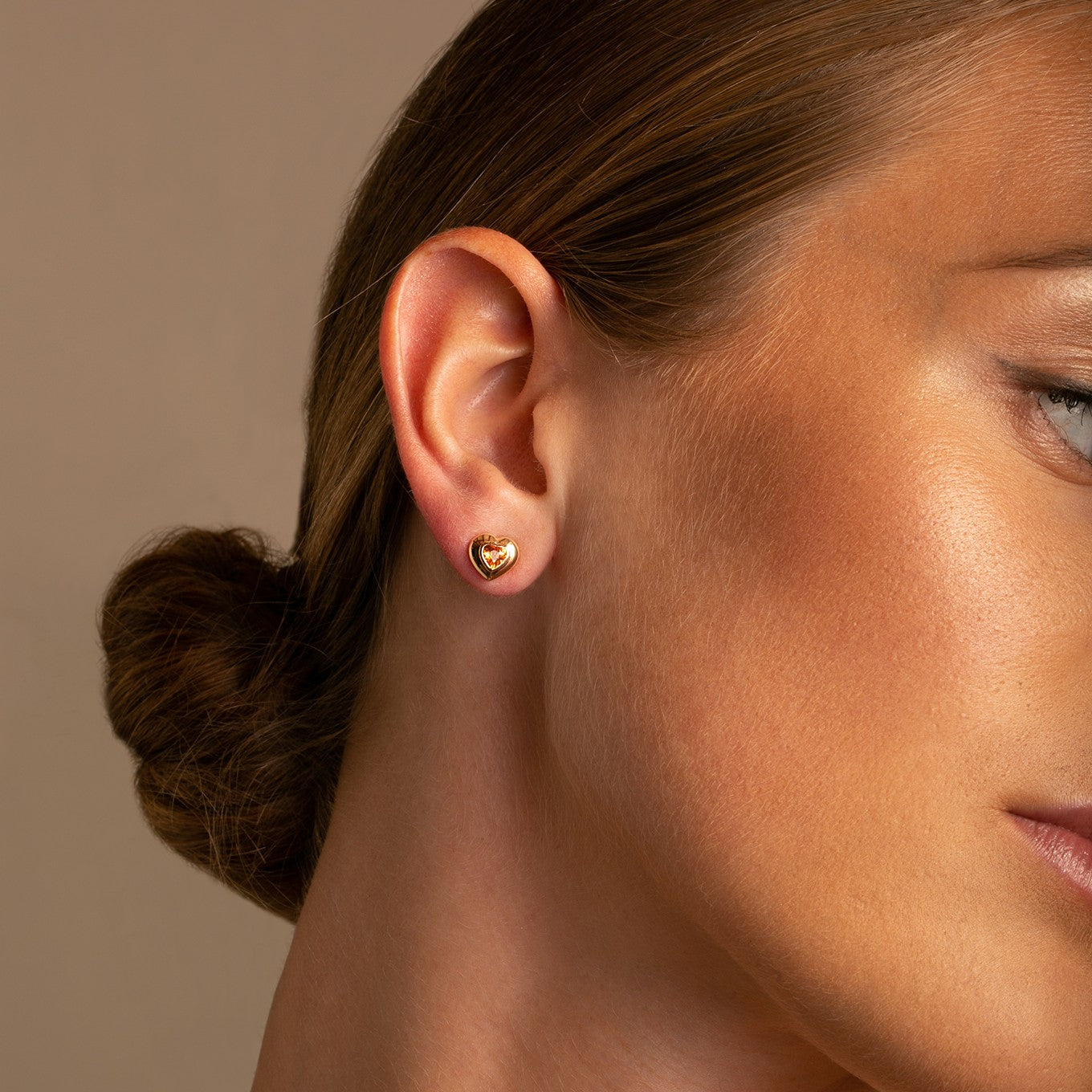 14k Yellow Gold Spessartite Garnet Heart Stud Earrings
Evoke the essence of timeless sophistication with our 14k Yellow Gold Spessartite Garnet Heart Stud Earrings. Delicately crafted for the woman who appreciates the beauty in detail, these studs are a harmonious blend of classic design and unique gemstone allure.
Crafted in luminous 14k yellow gold, these stud earrings showcase the vibrant hues of Spessartite Garnet in a classic heart cut. Their clean lines and sleek design make them a versatile addition to any jewelry collection, encapsulating simplicity while making a subtle statement. A refined choice for those appreciating understated luxury.
All our gemstones are carefully selected for their color and quality of gemstone.  
Designed and Handcrafted in NYC by our team of master jewelers. 
Detailed Information:

14K Gold
Width 8 mm
Length 8mm
Spessartite Garnet  .50 tcw (4mmxx4 mm)  .25pt x2.
Can be Custom ordered in all gemstones or metal: 4 -6 week  Delivery Time
Responsibly Sourced
From our beginnings in 2006, we dedicated ourselves to the use of only responsibly sourced precious materials in our jewelry.
The Thomas Laine Experience