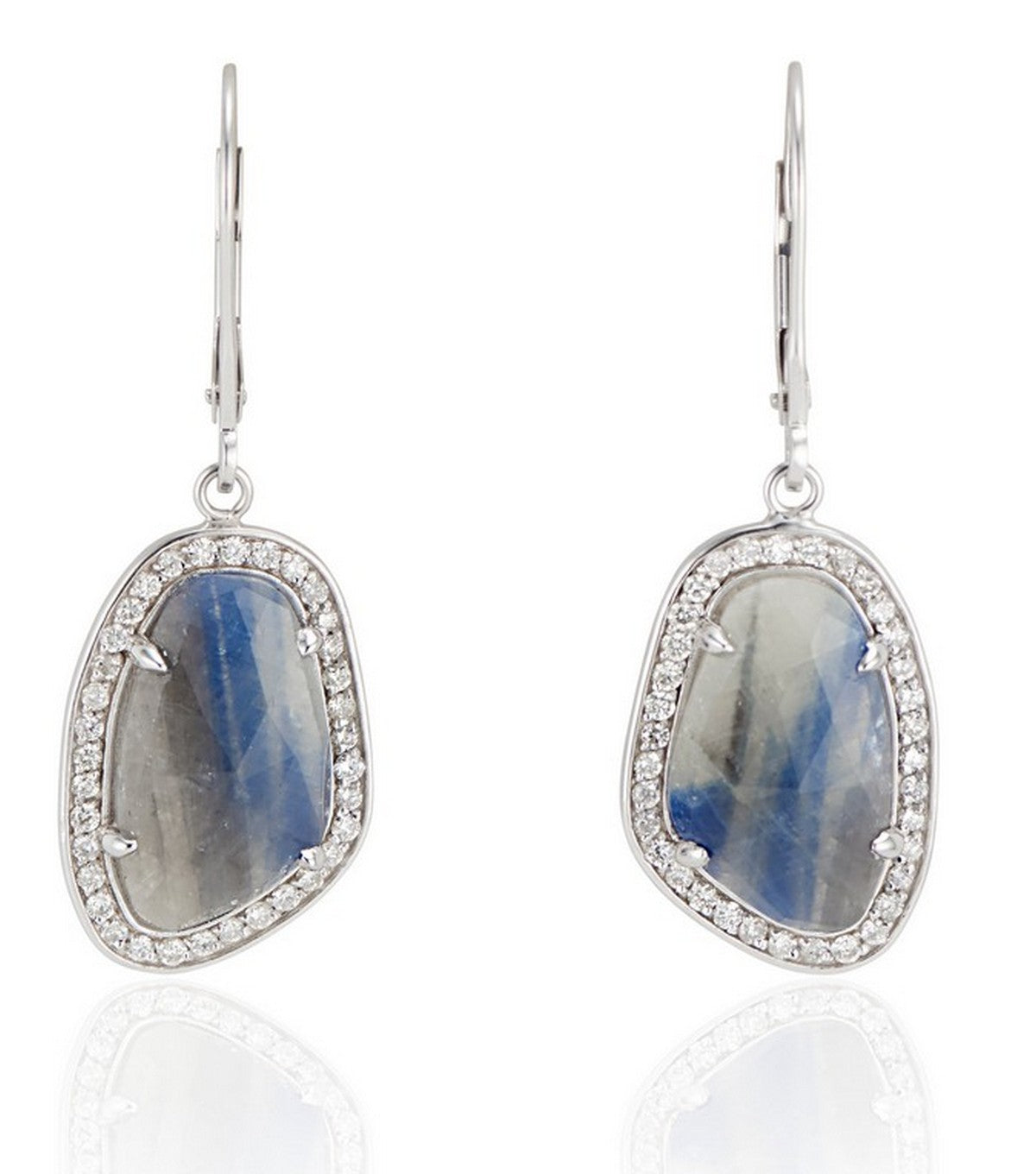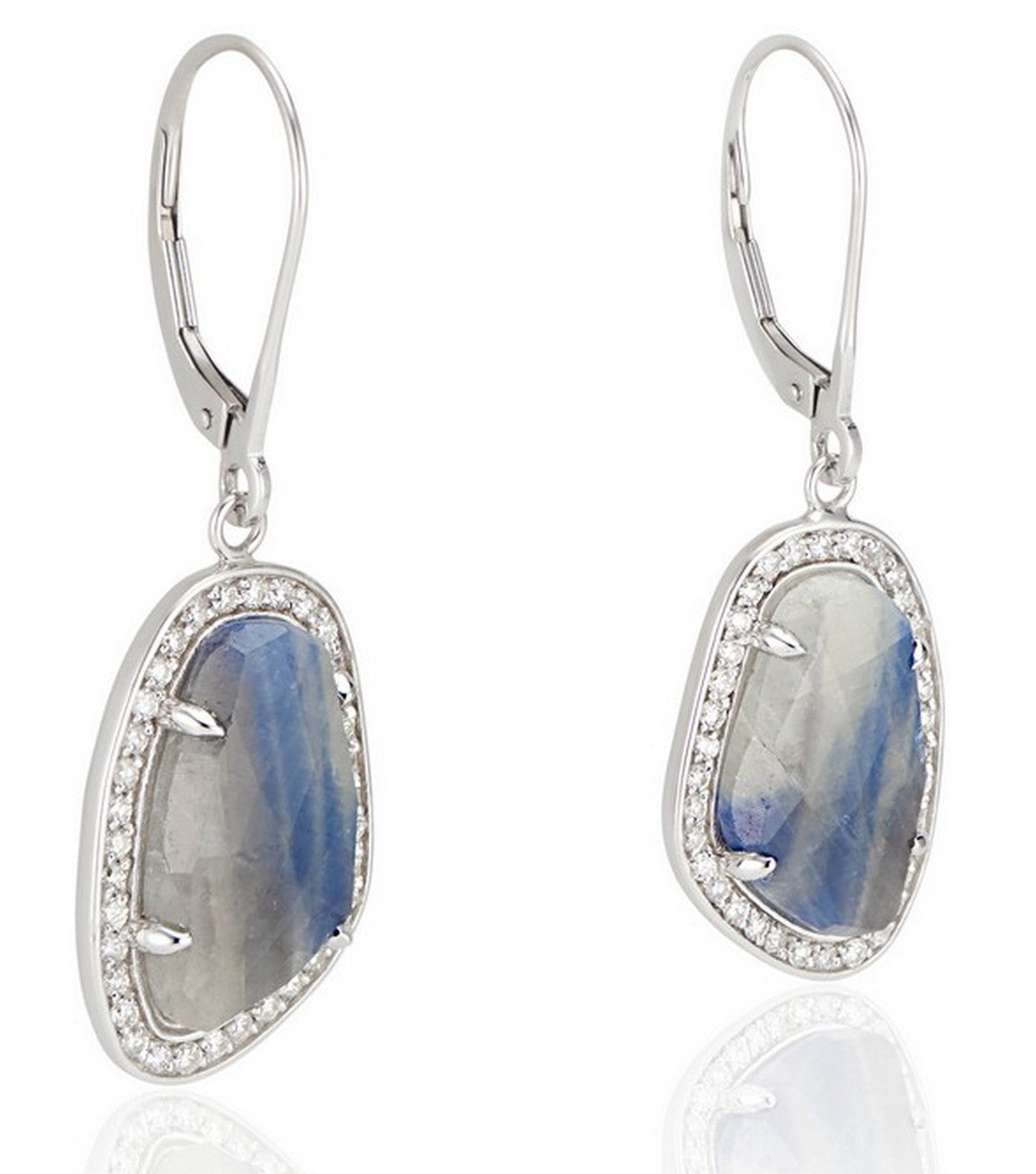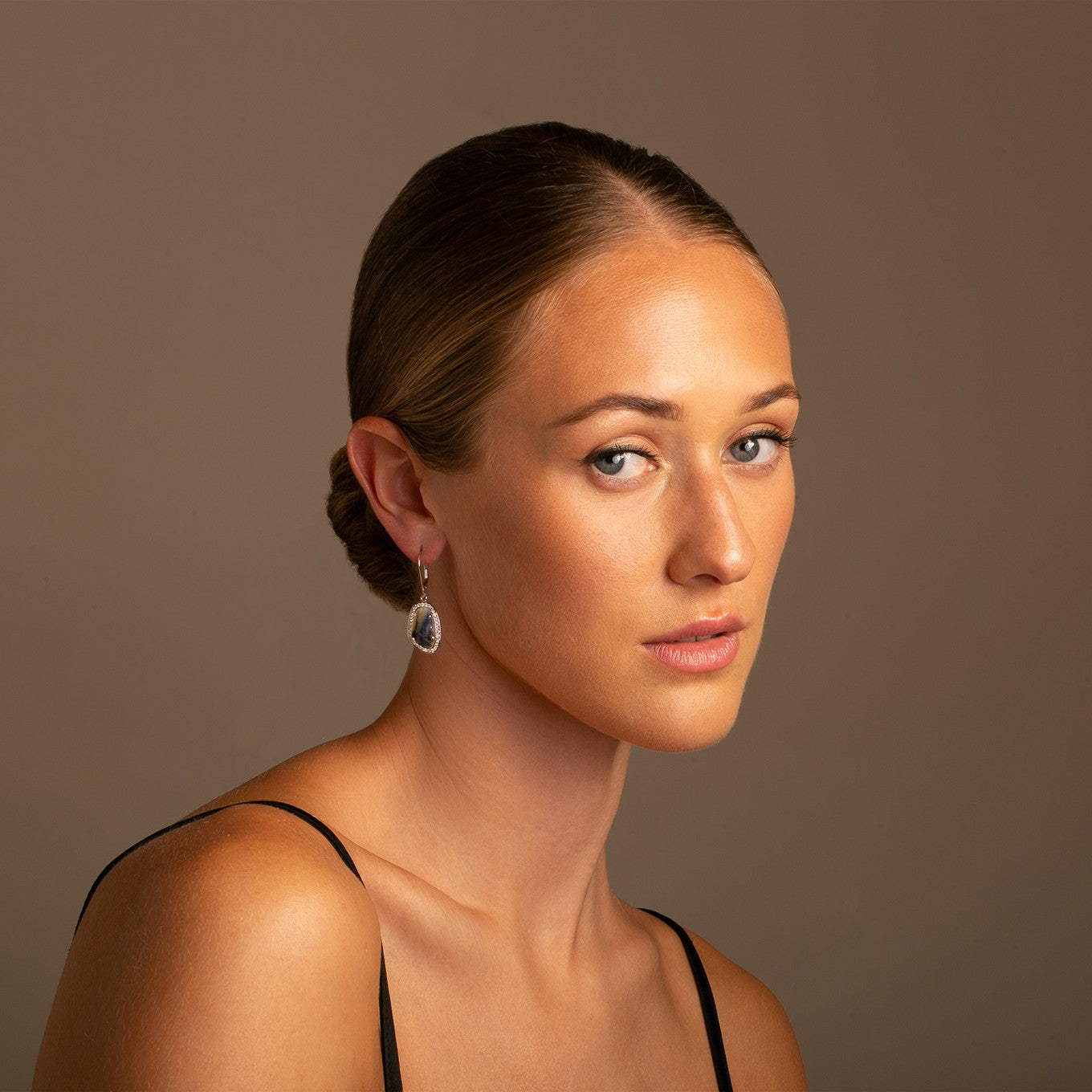 18k White Gold Blue Grey Sapphire Slice Diamond Earrings
Metal Type:
18K White Gold
Pave Stones:
White Diamonds
Our one-of-a-kind 18k White Gold Blue Grey Sapphire Slice Earrings offer a subtle luxury that is perfect for everyday wear. Each earring features a captivating slice of natural blue grey sapphire, carefully cut and polished to highlight its unique characteristics and color.

The simplicity of the design exudes an understated elegance that is both timeless and versatile. The attention to detail in the gemstone cutting and white gold and diamonds highlights the expertise and craftsmanship involved in creating these earrings
.70 points of diamonds - G Color -SI1
12ctw of Sapphire.
Handcrafted in New York by our team of master jewelers.
 Free Worldwide Shipping
14 Day Return Policy.
Detailed Information
Natural gemstones are each unique, paired and cut by our skilled gemologists.
Pave: 70 colorless 1.25mm white diamonds
Diamond Pave tcw: .70ct
Sapphire tcw: 12ct
Drop: .5 inch wide
Fitting: lever Back
18K High Polish White Gold
Responsibly Sourced
From our beginnings in 2006, we dedicated ourselves to the use of only responsibly sourced precious materials in our jewelry.
The Thomas Laine Experience