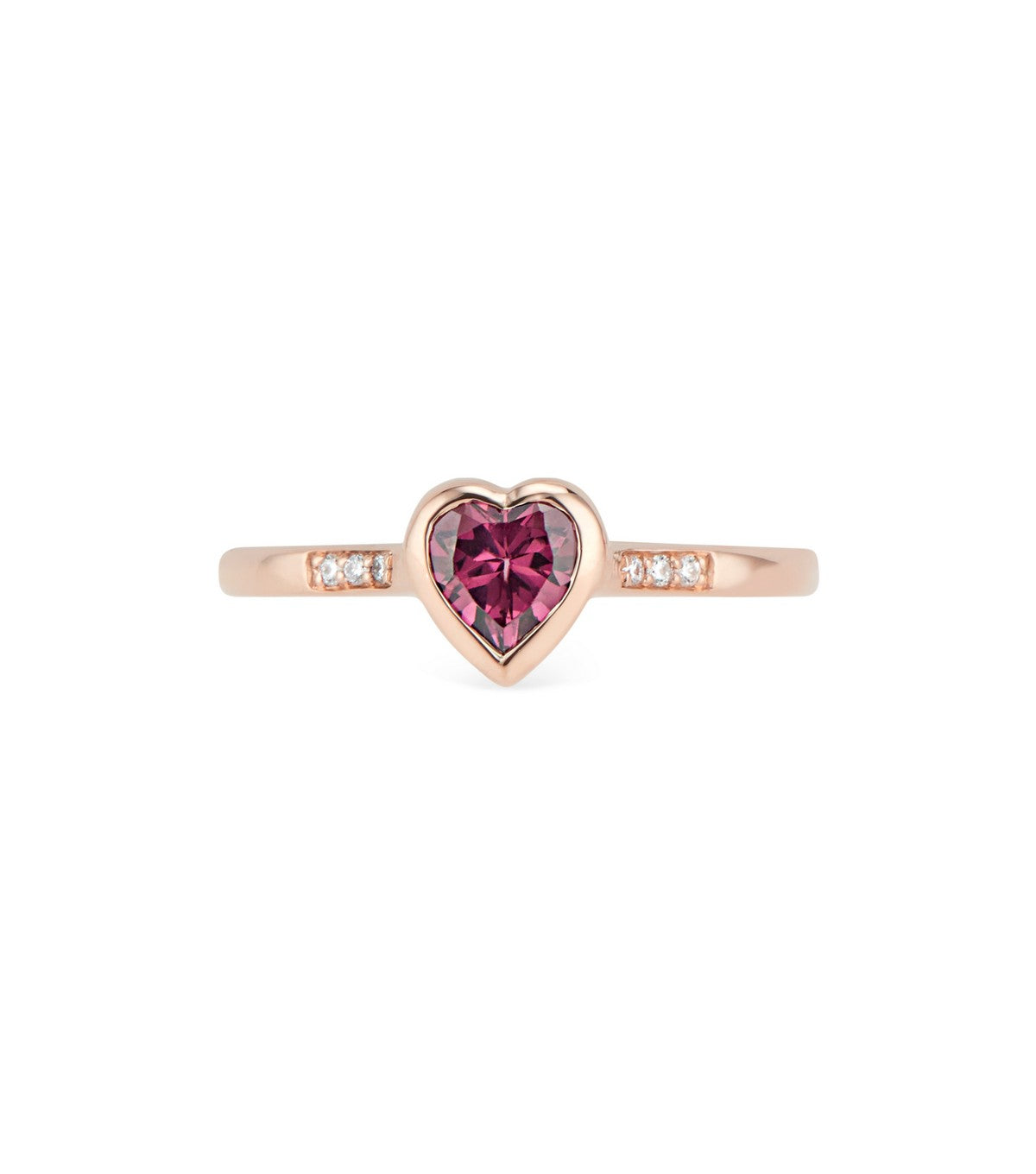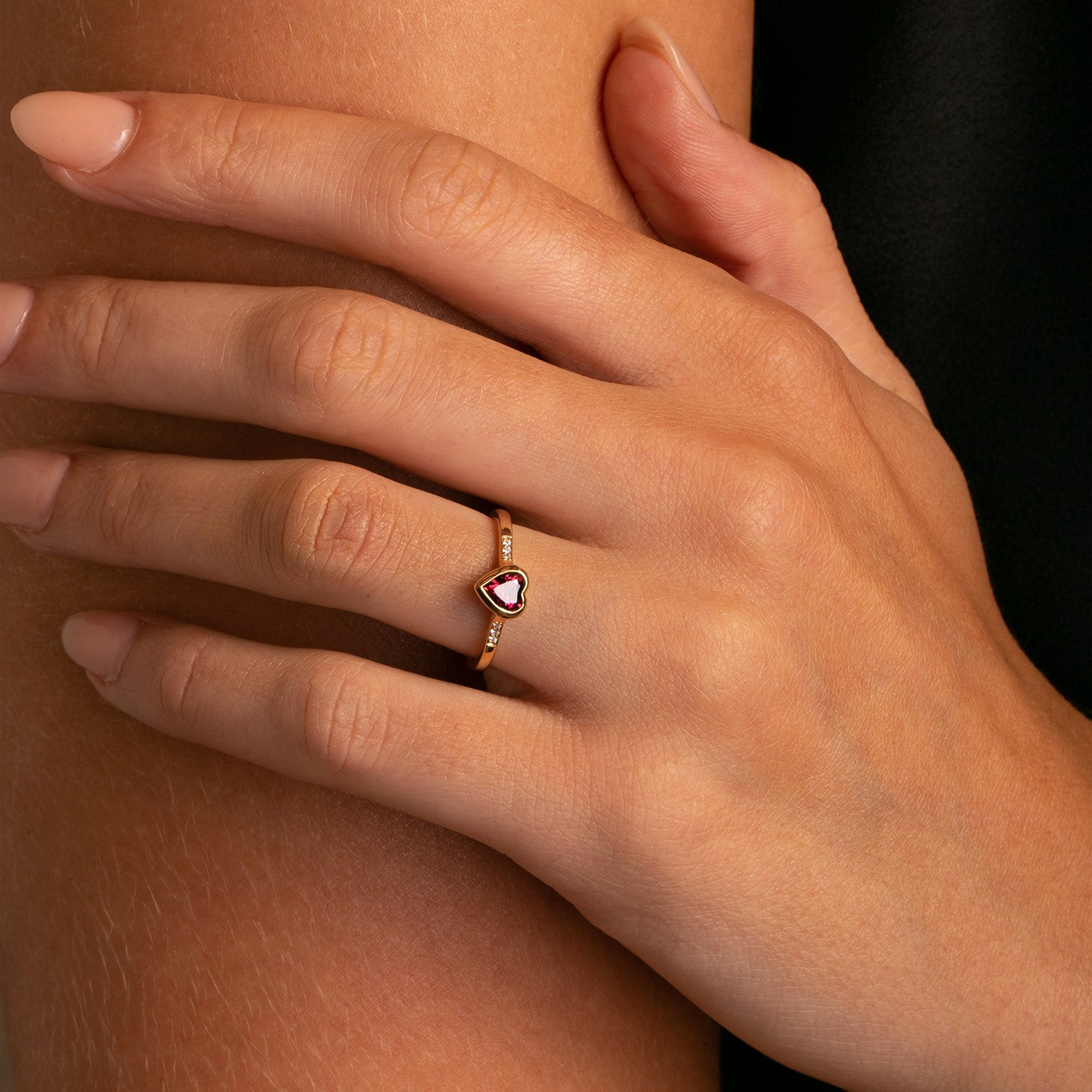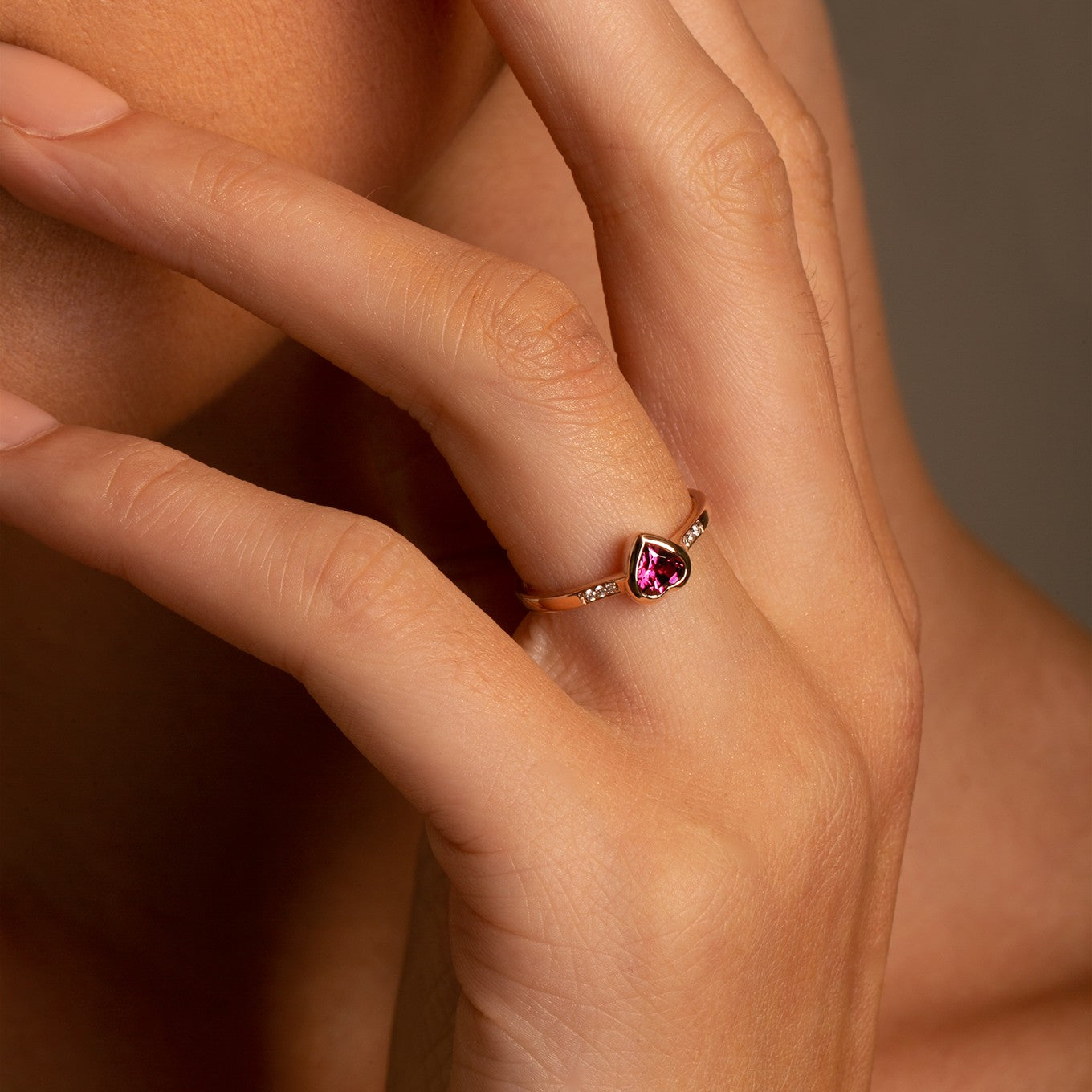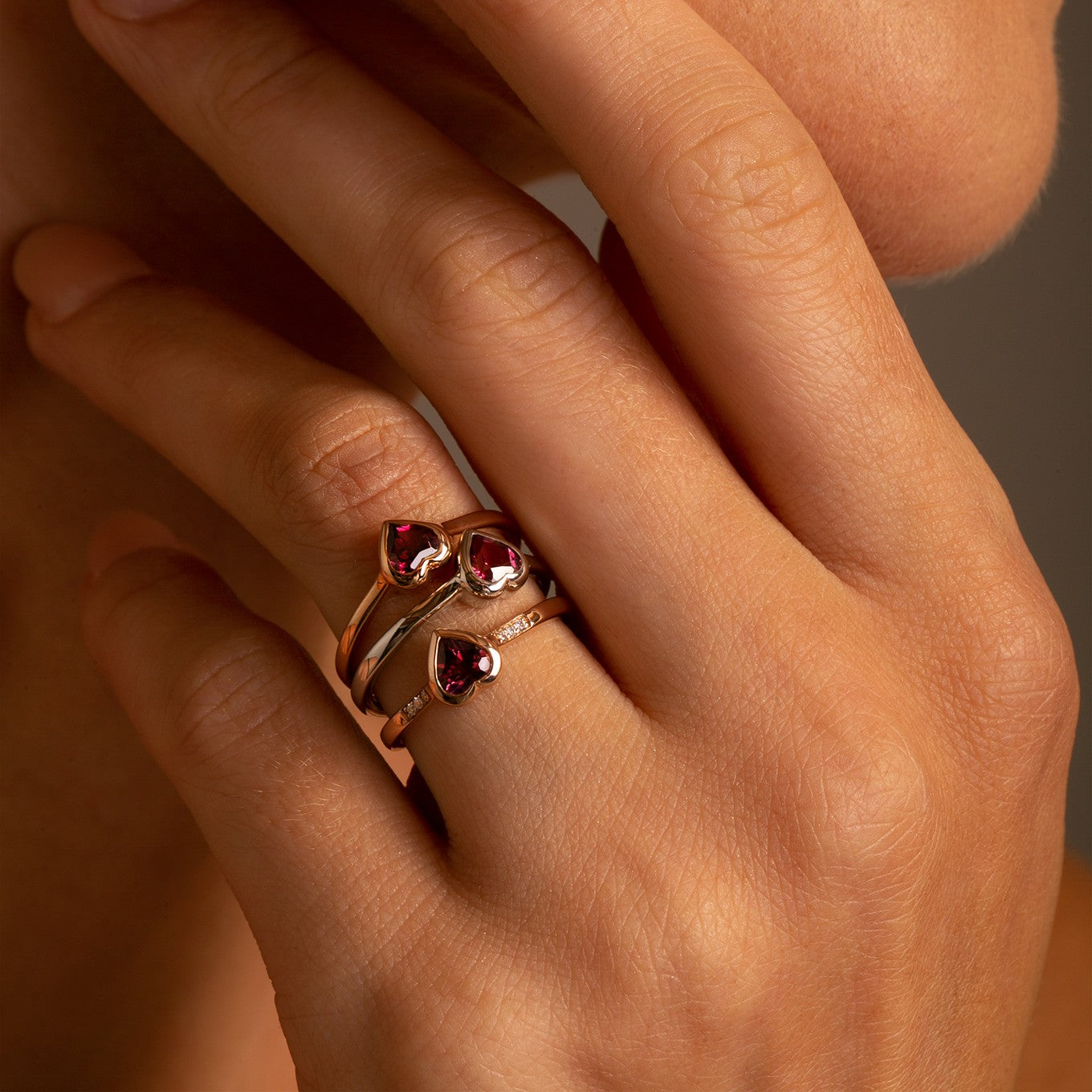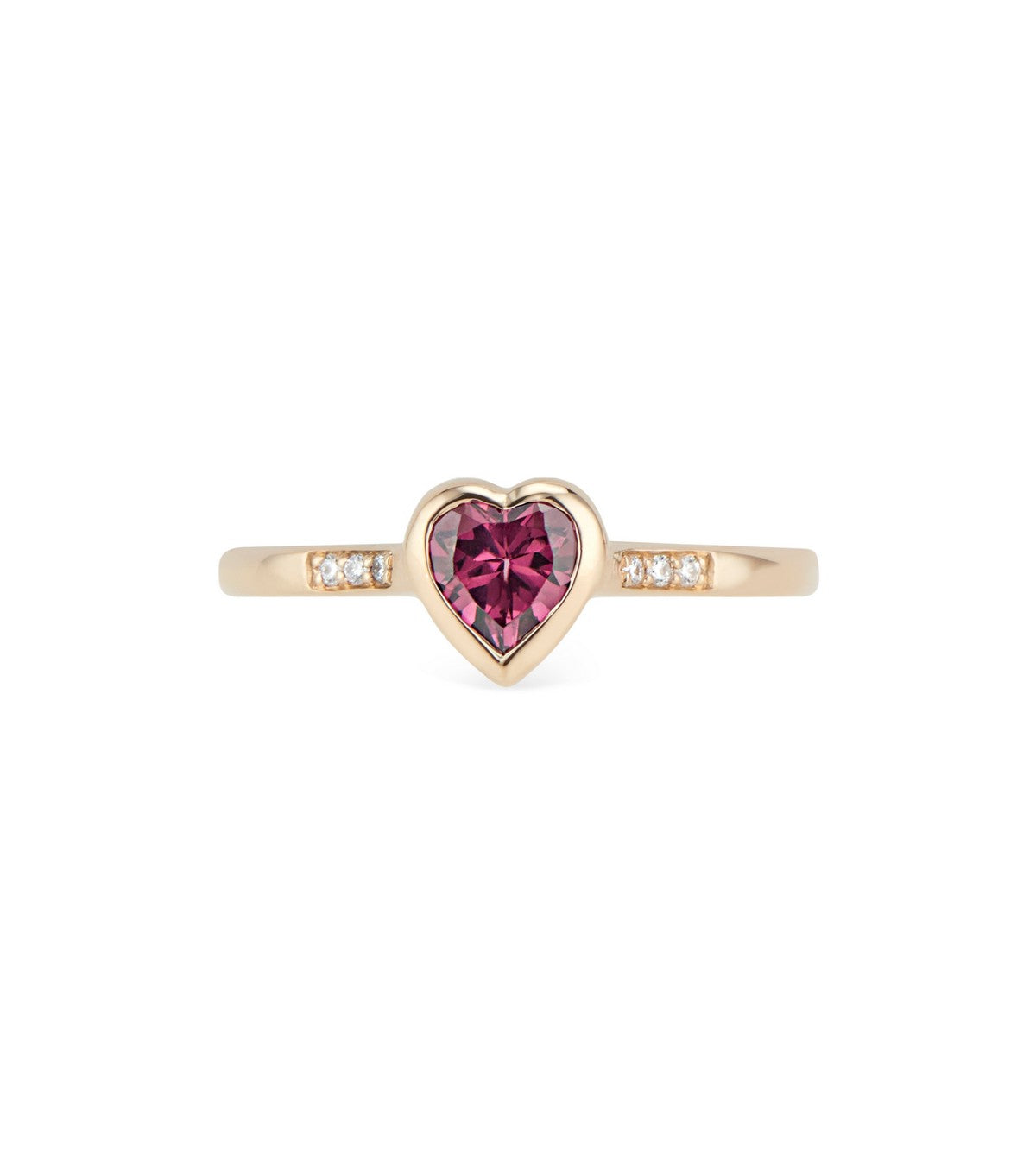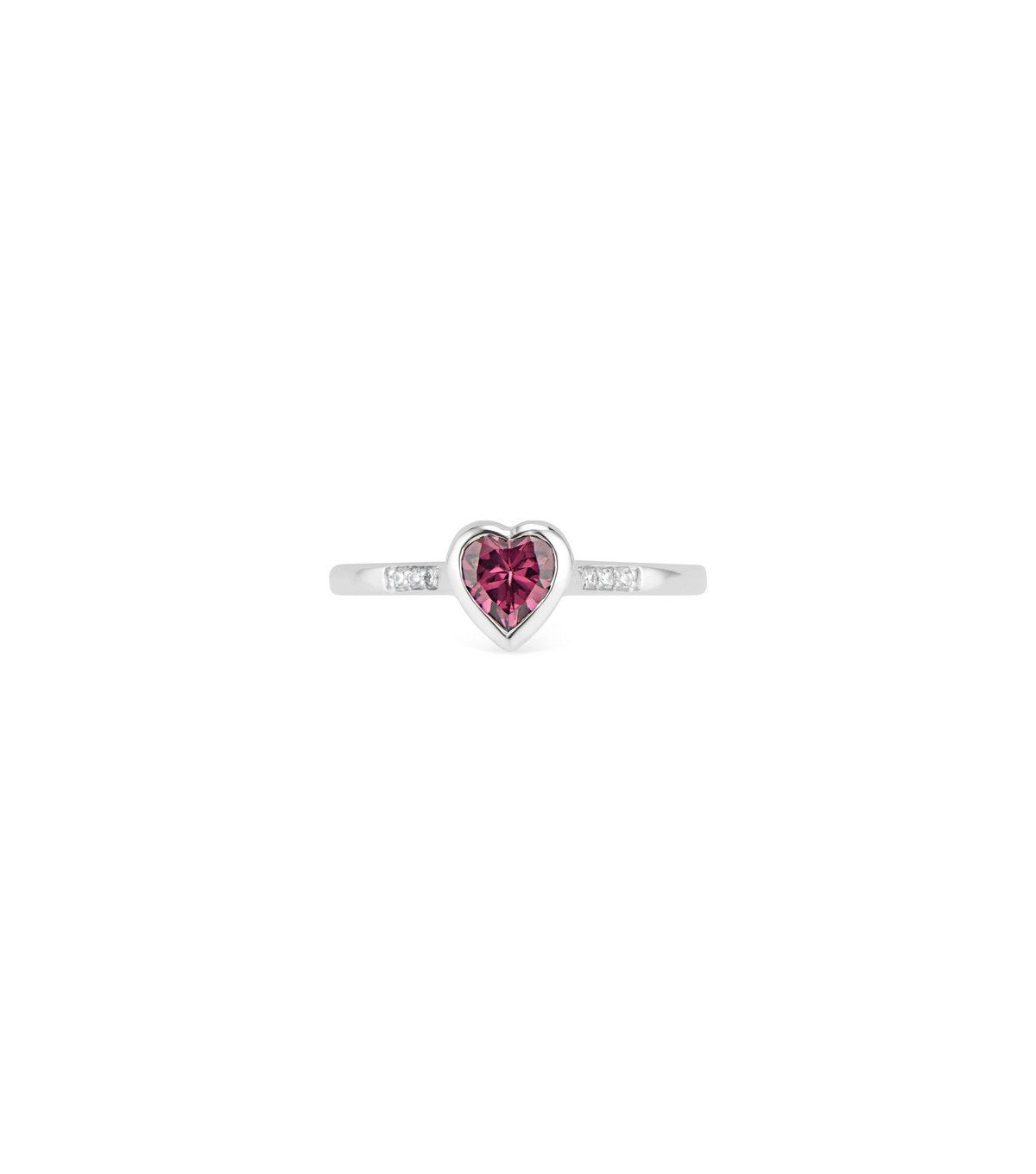 Gold Heart Ring with Diamond & Rhodolite Garnet
Metal Type:
14K Yellow Gold
Gemstone:
Rhodolite Garnet
The Gold Diamond and Rhodolite Heart Ring is a delicate little stacking ring perfect.
Featuring a striking ½ carat (.50tcw) Rhodolite Garnet Heart and in a polished bezel setting, with diamond accent on the band.
The diamond adds a little extra touch of luxury and sparkle. (.06 tcw)
Available in 14 k yellow, rose and white gold.
Nothing Cliché about this gorgeous ring.
FUN FACTS:
Rhodolite was named after the pink rhododendron flower that is native to North Carolina, where it was first discovered. Rhodolite is not officially recognized as a mineralogical term, although it has become an established trade name for this premium garnet colour.
Rhodolite Garnet is a crystal of inspiration and emotional healing. It encourages love, kindness and compassion, and promotes self-worth and spiritual growth.
Another fun fact about this gemstone: Garnet is the birthstone for January and the gem for the second anniversary.
Free Shipping.
Responsibly Sourced
From our beginnings in 2006, we dedicated ourselves to the use of only responsibly sourced precious materials in our jewelry.
The Thomas Laine Experience