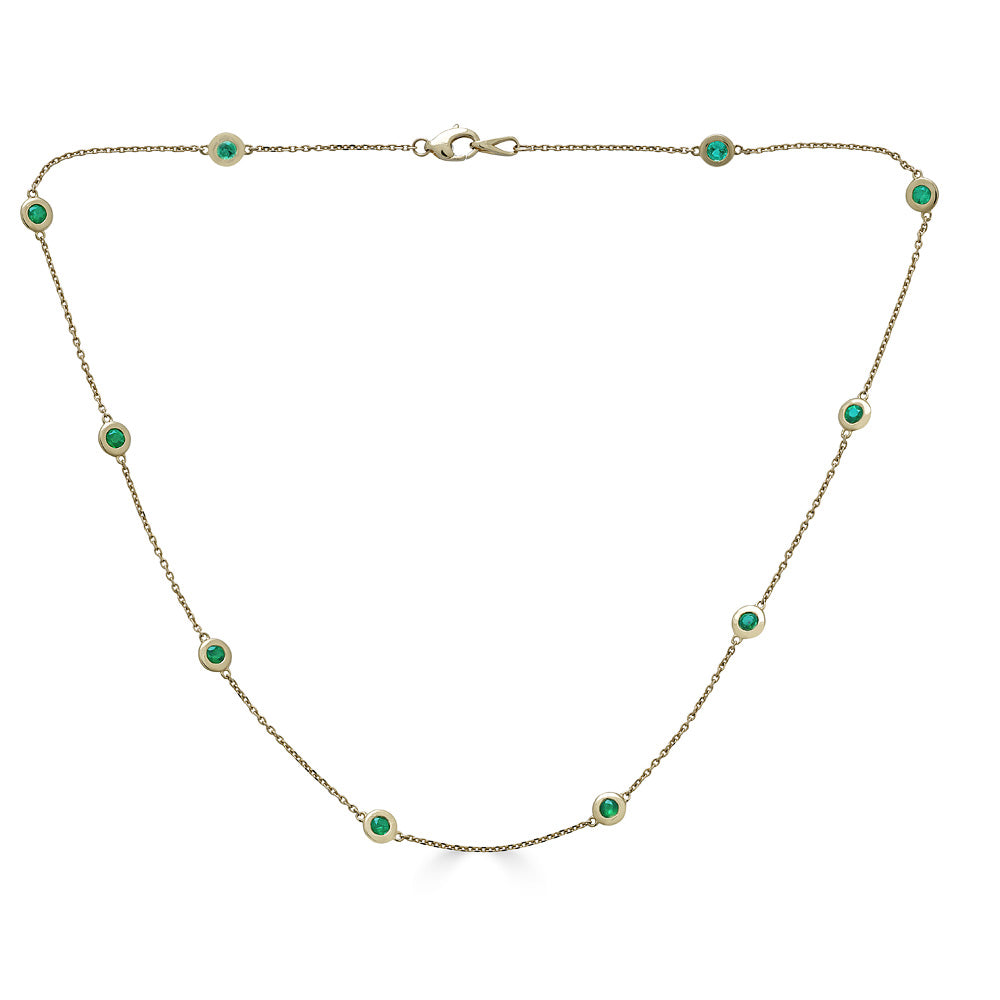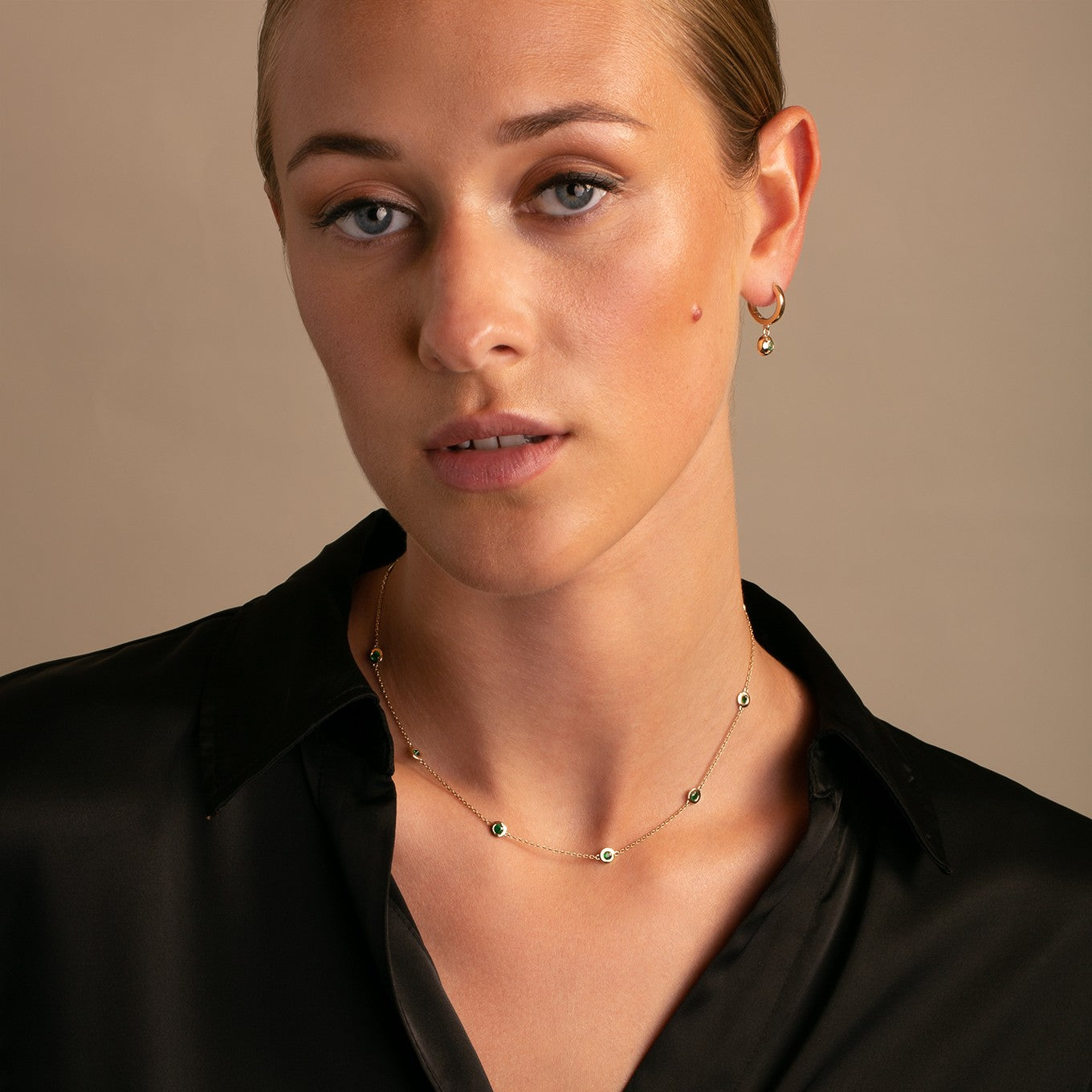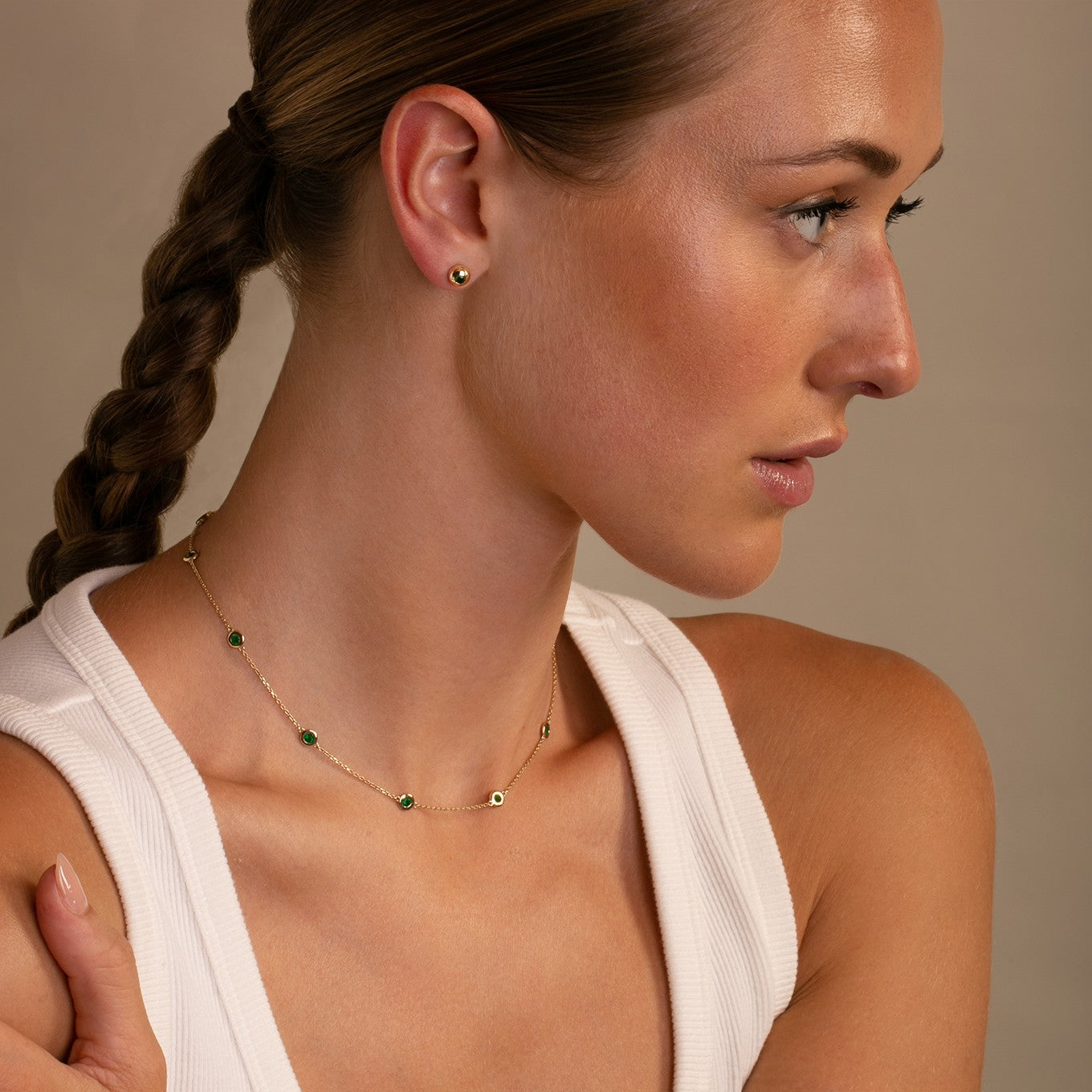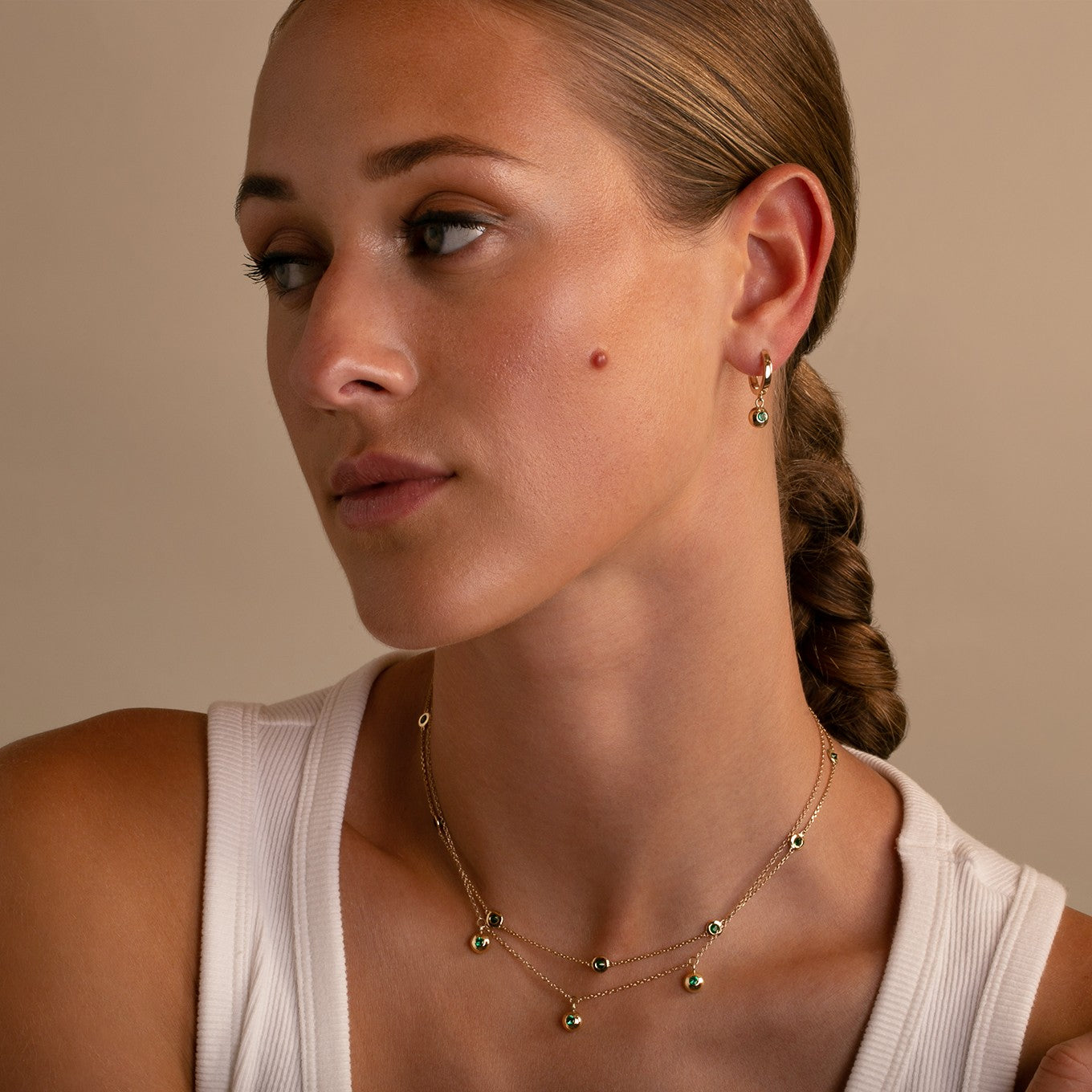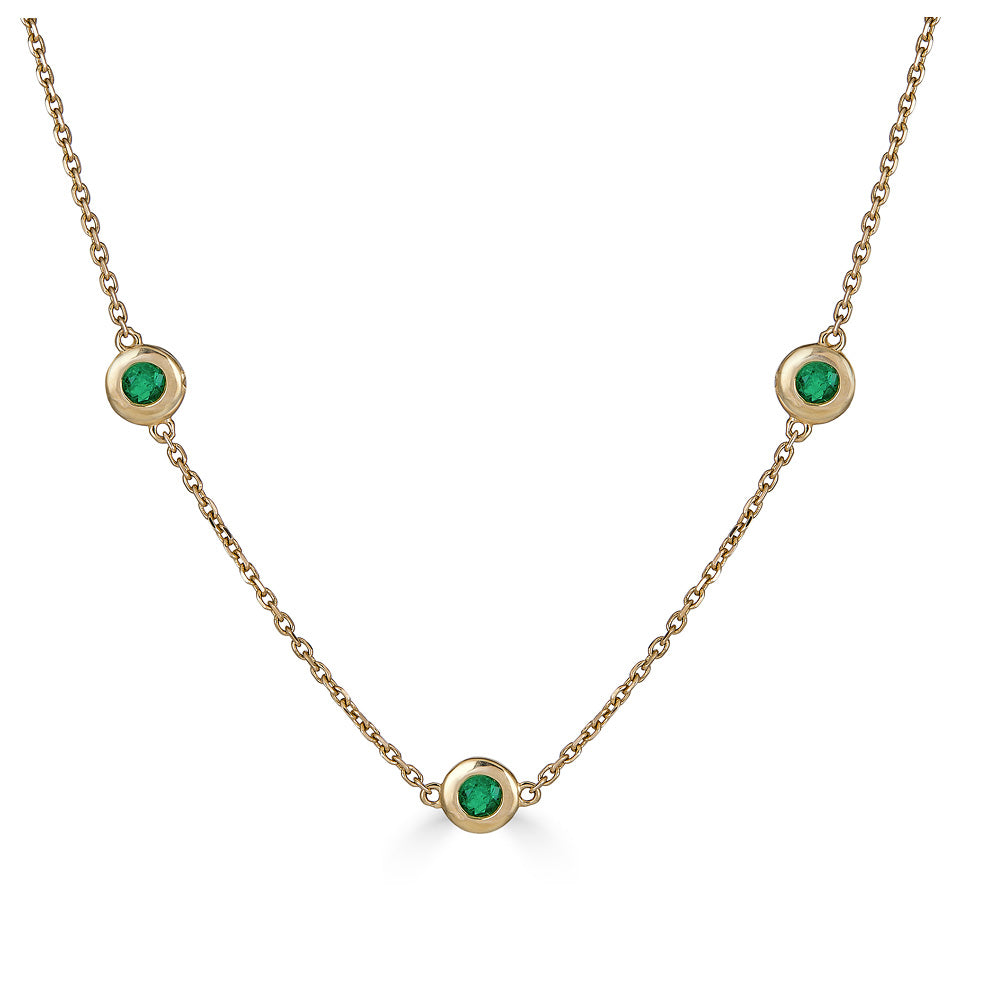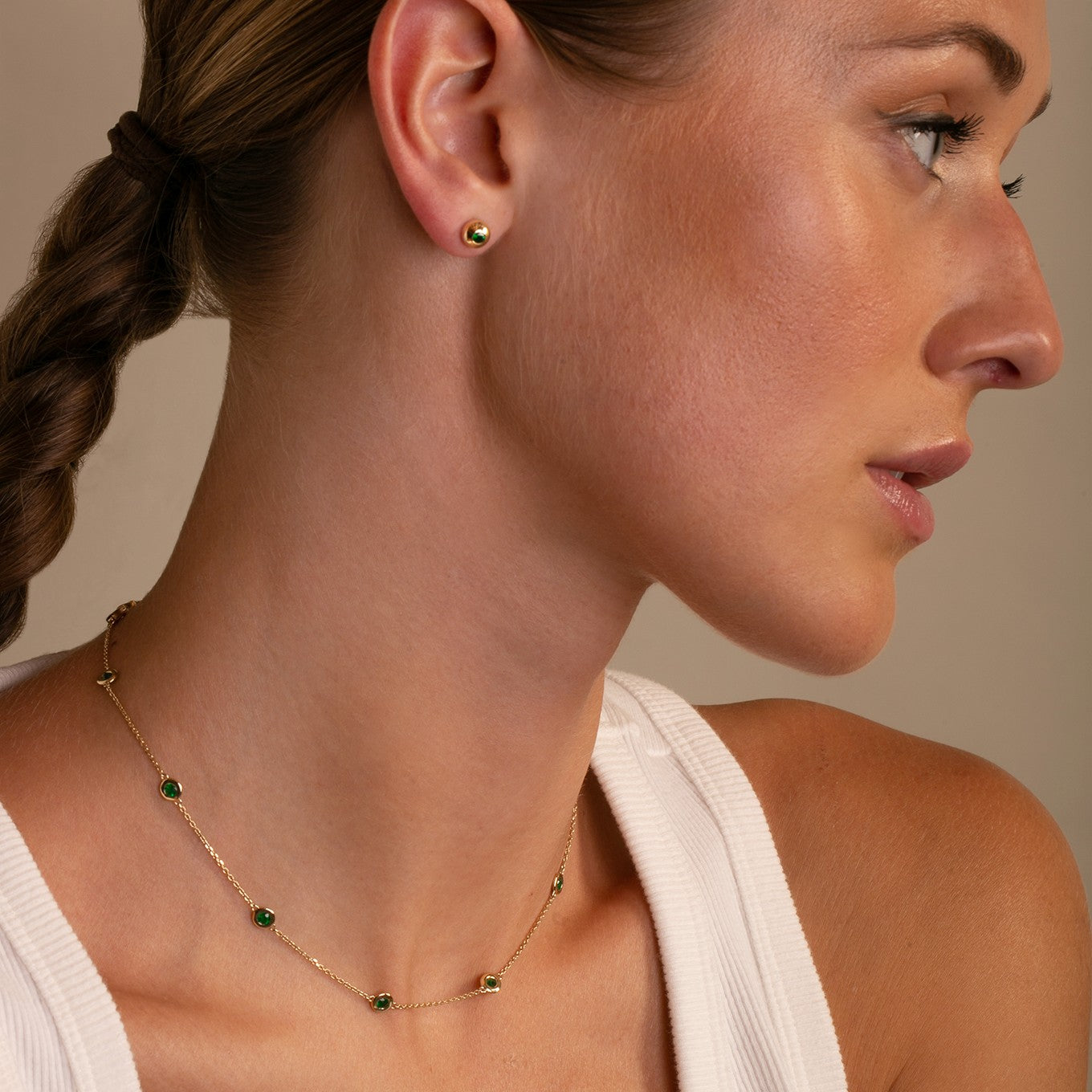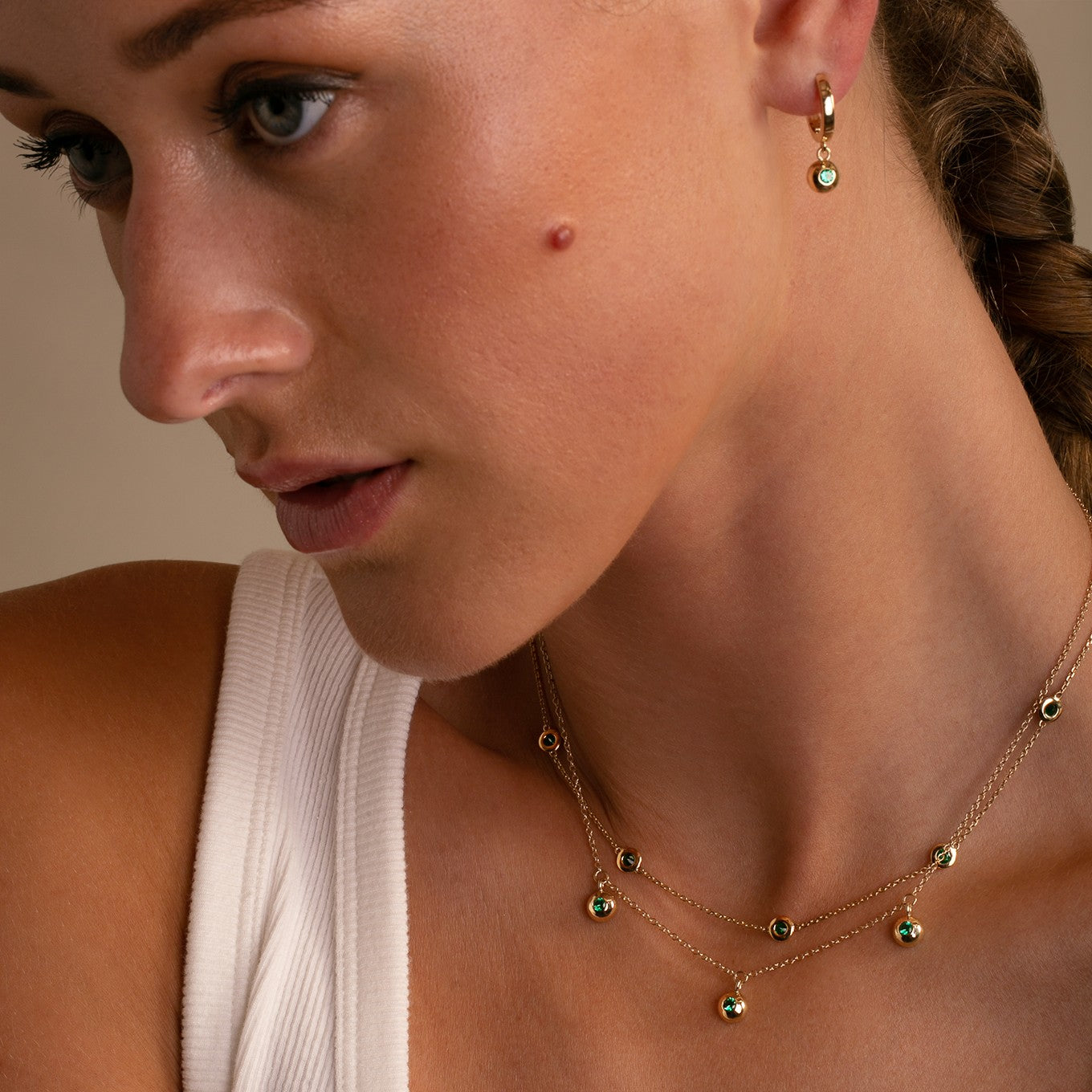 14K Yellow Gold Ten Stone Bezel Set Emerald Necklace
Elevate your jewelry collection with the 14k Yellow Gold Ten Stone Bezel Set Emerald Necklace - an artful fusion of contemporary design and timeless elegance. This luxurious accessory is more than just a statement piece,it's a foundation piece in your jewelry collection.
Crafted with utmost precision, this stunning necklace features a symphony of ten vibrant emeralds, each individually encased in a sleek and secure bezel setting. The luminous gemstones are meticulously arranged along a delicate yet durable 14k yellow gold chain, creating a harmonious balance between the warm glow of gold and the mesmerizing hues of green.
Detailed Information:
16 or 18 inch chain
Lobster Clasp Closure
1.00 ctw of Natural Zambian Emerald
Responsibly Sourced
From our beginnings in 2006, we dedicated ourselves to the use of only responsibly sourced precious materials in our jewelry.
The Thomas Laine Experience